After two days roaming the grounds of the Empire Polo Field in Indio, Calif., for the 2005 Coachella Valley Music and Arts Festival, it's easy to complain about aching feet, sunburn, dehydration, nasty porta-potties, and shoddy cellphone reception. But sit down for a minute, down a few glasses of water, and make a list of the bands you saw and loved over the two-day event. Then call a friend back home and see if they have any compassion for your weary hooves or peeling forehead.
But attending Coachella is sort of like spending a day on the sofa, channel surfing (except it's stunningly hot outside and lots of bikini-topped ladies are strolling by). It's entirely non-linear, with five stages, art installations — ranging from 100 recycling bins hand-painted by 100 artists to a giant, pink papier-mache baby — and the ubiquitous VIP section populated with cool haircuts and expensive sunglasses (but a small percentage of true VIPs). Even though we spent hours in our makeshift "Coachella war room" at our nearby rental house, mapping out a preferred course for the day, neither day ended up anything like we'd planned. So here's an attention-deficit-ready recap of the weekend's events, related in semi-chronological order.
Band that looked most uncomfortable to be playing in sunlight: Yes, rock and roll is not usually a daytime activity, but if Coachella offers up the main stage at 3 p.m., you shake off your hangover and acquiesce. During the peak of Saturday sunshine, the Raveonettes emerged with sunglasses, eye-makeup, and, hopefully, ample amounts of sunblock on their pasty Danish hides. Maybe the heat got to their heads; they opened with the Johnny Cash-inspired "Somewhere in Texas." The Danes recovered, though, and offered the geographically correct slice of girl-group pop, "Ode to L.A.," complete with looped versions of Ronnie Spector's backing vocals from the album version on Pretty in Black, the band's latest release.
Hottest girl-on-guy action: It's hard to leave any set at Coachella's sweltering, closed-in Mojave Tent with a dry t-shirt, but the Kills turned up the heat even more late Saturday afternoon. Singer VV and guitarist Hotel bumped and grinded through songs from No Wow, at times turning Hotel's six-string into a virtual contraceptive, the only thing coming between the duo's gyrating hips. In turn, audience levels of foreplay during the Kills' set rivaled the makeout sessions that erupted during a more obvious moment: Nine Inch Nails' "Closer."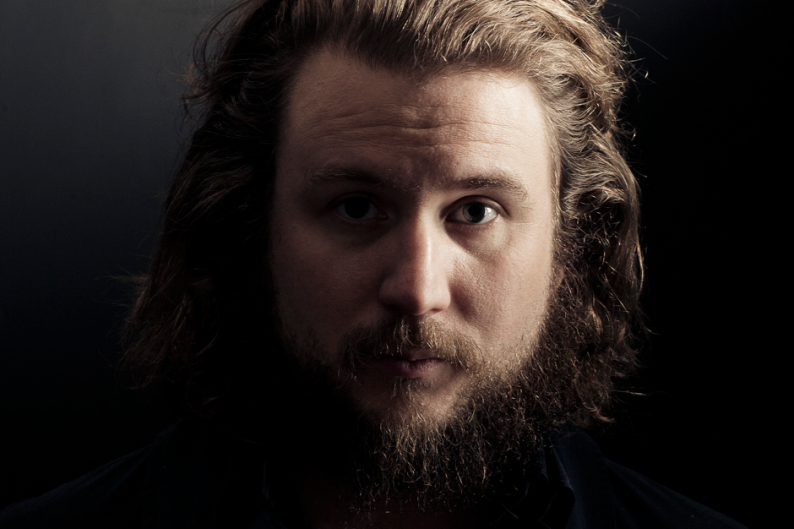 Quirkiest cover choices: Swingin' Brit Jamie Cullum offered a mushy version of Radiohead's "High and Dry," then apologized for playing Cole Porter at a rock show. Hundreds of indie rock kids looked at each other, shrugged, then headed to another stage.
Jaw-dropping celebrity sighting of the weekend: Cameron Diaz and Justin Timberlake in the VIP section on Saturday afternoon. Wow, is Cameron super cute in person, and super friendly to boot, chatting up Spin designer Alexandra Gershman for a bit in the VIP. Sadly, the couple turned down our request for a candid photo. Honorable mention: JC Chazez from N'SYNC with unnecessary body guards. Like some hipster is going to start something with JC?
Biggest turd laid on the main stage: With its own arsenal of lilting, tear duct activating ballads, Snow Patrol seemed like an appropriate hors d'oeuvre for those camped out all day in front of the main stage for Saturday headliner Coldplay. But the Scots bumbled through tunes from the generally engaging Final Straw. A band like Bloc Party might have been a better main stage choice; the crowd at their Saturday night set overflowed 15 yards in each direction from the gills of the Mojave Tent, thwarting my late run towards the stage when they launched into "Pioneers," the rarely played anthem from Silent Alarm. Honorable mention: There had to be better main stage options on Sunday than screamo also-rans Thrice.
Most ironic song introduction: Wilco's Jeff Tweedy talked about how his band was supposed to play Coachella in 2004, but had cancelled due to Tweedy's substance abuse problems. After saying how great it felt to be there, playing a big festival all clean and healthy-like, he led his band into "A Shot in the Arm," a song whose chorus repeats the line "Maybe all I need is a shot in the arm" over and over again.
Best celebrity cameo: As Rilo Kiley set up for its Saturday performance, Efren Ramirez, better known for his role as Pedro Sanchez in Napoleon Dynamite, emerged on stage, inciting loads of salutations from liger-loving fans. (How did people recognize the actor? Maybe it was his "Vote for Pedro" t-shirt that gave it away.) Set the 15-minute countdown, Efren! He did, however, introduce one of the day's best performances. Rilo Kiley's Jenny Lewis is a born performer, and even a too-short skirt didn't prevent her from mounting her keyboard and rocking out on songs like "Portions for Foxes" and "It's a Hit," looking a bit like Janis Joplin while basking in the late-afternoon sunshine.
Most bloated rock star, Saturday: Unquestionably, Rivers Cuomo of Weezer. Could one man look any less interested in playing to tens of thousands? No one's going to argue that he's crafted some of the last decade's wittiest pop moments, but with a mediocre new record on the way (and Kiss as a primary influence), Rivers plays with all the urgency of a Verizon service rep. We can only cheer so much for the flashing Weezer "W" logo and a precise rendition of "Say It Ain't So."
Best reason to skip Coldplay, in theory: Whether you dig electronic music or not, there are few live spectacles as awesome as a live Chemical Brothers set. Crazy visuals, block rockin' beats, hands-in-the-air euphoria; it seemed like the perfect outro for a long day of guitar rock. But the Chems' set was laced with an unusual amount of dull spots, lulls that sabotaged any momentum the set was building. And while "Star Guitar" was a gorgeous moment, the group's otherwise sloppy gear-shifting (coupled with legs feeling like Jell-O after ten hours of stomping the festival grounds) wasn't exactly the ideal climax to Saturday's bill.
Best reason to skip Coldplay, in practice: Free Converse sneakers and celeb sightings at Spin's scorching Coachella afterparty. Diplo, Radio 4, and Perry Farrell kept bodies movin' on the grassy dance floor, and Coachella performers like the Bravery, the Raveonettes, and Black Star's Mos Def chilled out, along with other Coachella fans like Chloe Sevigny, JC Chasez, the Yeah Yeah Yeahs' Nick Zinner, Interpol's Carlos D., and members of the cast of CSI. Thankfully, there were no crime scenes to investigate.
Other Saturday highlights: Lilting, dreamy synth massages from M83, whose "Run Into Flowers" just sounded amazing, especially with the palm-laden backdrop. Ambulance Ltd.'s languid, California-ready rock, punctuated by instrumental closing romp, "Yoga Means Union."
Most bizarre thing to ever interrupt my sleep at 5:30 a.m.: I awoke early Sunday morning in our rental house to find an immaculately dressed Carlos D. lining up a shot at the pool table. Feeling decidedly un-hip in mesh shorts and a t-shirt, I crawled back into bed.
Best discovery of the weekend: Autolux floored the Mojave Tent on Sunday. Egged on by a home-state crowd, the LA-based band turned early afternoon heat into dark, explosive dirges, aided immensely by the frenetic drumming of Carla Azar and guitar work from Greg Edwards that recalled an overdubbed James Iha.
If you were wondering where the frat boys were all weekend…: The sweaty, shirtless, and waxed came in droves to check out Kasabian on Sunday, perhaps thanks to the inclusion of the band's single "Club Foot" in the latest Pontiac ad campaign, one that appears with regularity on ESPN. The fists got a-pumpin' on "Reason is Treason," and Tom Meighan soaked it all up, staking a claim as one of the weekend's most agile frontmen.
Rock set that kinda felt like a DJ set: Stringing together songs as a bizarrely engaging stream of consciousness was the Fiery Furnaces. It's hard to avert a gaze from singer Eleanor Friedberger, who seemed on the verge of explosion at all times. But the most entertaining member of the Furnaces was drummer Andy Knowles. Perched behind a drum kit whose kick drum displayed the message "Drum Kit," Knowles offset Friedberger's intensity with unbelievably hilarious antics that included emphatic air-drumming during drum-less moments and making his drumsticks "walk" (think Johnny Depp mimicking Chaplin in Benny & Joon).
Best plea for crowd participation from the festival crowd: At almost every show, the Futureheads get the audience to sing along with their joyous backing vocals on "Hounds of Love," a Kate Bush cover. Despite the closest reaches of the main stage throng being stuffed with overly pierced Nine Inch Nails fans, guitarist Ross Millard and bassist Jaff managed to get a decent vocal battle going between left and right halves of the crowd. "We just wanted to make it feel like a regular gig," Millard told me later that night when we crossed paths during Nine Inch Nails' set. "I'm running for a quick wee, then coming back to see these guys."
Most family-friendly Coachella set: Twin sisters Tegan and Sara leaned on crunchy pop numbers from their latest, So Jealous, and Sara offered up an earnest thank-you to fans for choosing their set among so many other options at the festival, and earnest apologies for taking extra time between songs because the glare made their tuners almost invisible.
"I'm the luckiest dude on earth" moment #1: Being in the photo pit when Gang of Four played "Damaged Goods." The camera went back into the bag, my hands went up in the air. Absolutely brilliant.
"I'm the luckiest dude on earth" moment #2: Being in the photo pit when New Order played "Regret." The camera went back into the bag until Peter Hook — a huge ham — strutted over to my side of the stage for some bass wizardry.
Most bloated rock star, Sunday: New Order's Bernard Sumner. He whined about a bum foot, he yelped about the barrage of flash photography, and he rolled out three Joy Division covers (Yes, let's call them covers. Ian Curtis' words, not Sumner's), a move that seemed like a tacky attention-grabber to me. Not a particularly strong live band to begin with, New Order should have felt the need to make a statement, especially with a mediocre new record in stores. But the set was abundantly average, and to add insult to aurally injured New Order fans, they incorporated a sample of Kylie's "Can't Get You Out of My Head" into the intro to set-closer "Blue Monday." The two tracks were combined in a widely downloaded mash-up; when the opening notes of "Blue Monday" emerged from the sound system, a friend of mine joked how cool it would be if Kylie recreated the mash-up live. We broke out in hysterics when the prophecy almost came to life, but for me, the laughter was ultimately replaced by pangs of nausea that weren't the result of undercooked festival food.
Believe the hype: While New Order rested on their laurels, Trent Reznor acted like it was his first-ever festival performance. Granted, NIN's new one, With Teeth is a far better comeback record than New Order's Waiting for the Siren's Call, but Reznor screamed, sweated, and flailed about, whether storming through new cuts like "The Hand That Feeds" and "With Teeth" or electrifying old faves like "Closer" and "Head Like a Hole." Coachella always tends to be a launching pad for reinvigorated, established bands, and, like the Pixies in 2004, NIN took full advantage of the opportunity to stake its comeback claim.
If the moshing dudes at NIN were too much…: Right next door to the main stage, the Faint got the sweet late-night slot that Le Tigre and the Rapture handled so brilliantly in 2004. With pastel lights illuminating surrounding palm trees, thousands gave up their last bits of energy to dance along to Faint tracks like "Glass Danse" and "Paranoiattack."
Other Sunday highlights: Much talked about rap chanteuse M.I.A., all a-glitter in the Gobi Tent. The Bravery subverting technical difficulties (and increasingly venomous hipster backlash) with an impromptu cover of U2's "An Cat Dubh." Getting to go back to the house and fire up the hot tub after the night's end, but instead passing out until morning, awash in blissful exhaustion, when I promised I was just "resting my eyes."
Photos by Alexandra Gershman and Peter Gaston.
Check out our Coachella photo galleries:
Saturday's shows
Spin's Coachella Afterparty
Sunday's shows