By: Jason Hartley
The career of an avant-garde or alternative musician follows an arc: In the beginning, he cultivates a small but dedicated following with innovative music that is celebrated by critics. Then he gets older, his fan base dwindles, and he suddenly finds himself irrelevant because he has "lost it." Everyone knows this. Everyone, that is, but the adherents of the Advanced Theory. They believe that there are certain musicians who were so good, that it is impossible that they could ever be bad. They reason that if an artist is fifteen years ahead of his time in 1965, he will be fifteen years ahead of his time in 2005, so of course fans and critics will be baffled by their current work.
These "Advanced" musicians are always one step beyond our comprehension. They make it their business never to do what is expected of them, or even the opposite of what is expected of them (doing the opposite is too easy). They contradict themselves, confuse their core audience by radically changing their sound, rework songs that are sacred to fans, release overlapping "greatest hits" collections, talk constantly of "rock'n'roll," appear in commercials, and generally make everyone upset. But the Advanced will always explain that their latest work is their best, infuriating anyone who is still paying attention to their careers. Among the Advanced are Bob Dylan, David Bowie, and Lou Reed, who recently played Crobar in New York City.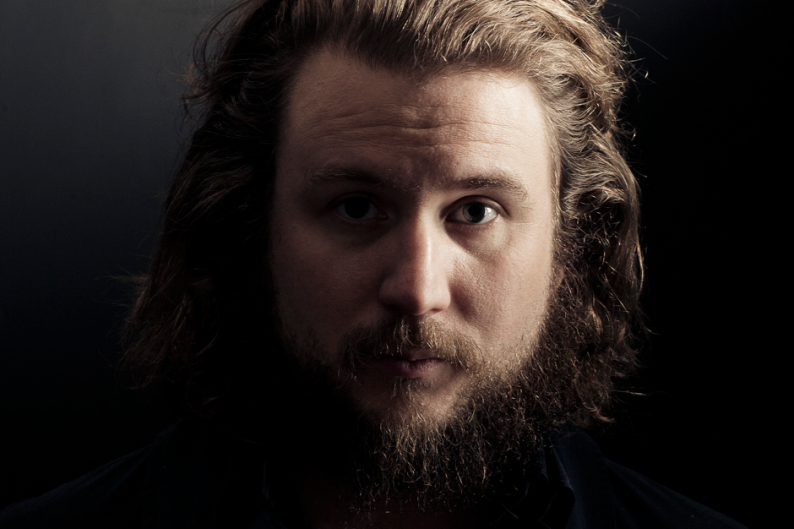 On this night, he did not wear the official uniform of Advancement-black leather and sunglasses-opting instead for office casual. The band consisted of Fernando Saunders on bass and guitar, Mike Rathke on guitar, Jane Scarpantoni on cello, and Tony Smith on drums. Reed has been playing with this lineup for a while now, and they appeared to be very comfortable on stage with him. After a few comments and stray notes, they eased into "Adventurer" from Set the Twilight Reeling. Things grooved along nicely, though the sound was a bit bass heavy. The only sign of Advancement in "Adventurer" was the "rock'n'roll ending," which is where everyone plays the same chord, while the drummer makes as much racket as possible until the leader of the band raises his guitar in triumph, then lowers it emphatically as everyone plays a final crunching chord together. Reed barely raised his guitar, and his emphatic lowering was perfunctory, yet the point was still made: Get ready for some rock'n'roll.
Second was "The Proposition," also from Twilight, followed by "My House," a tribute to the poet Delmore Schwartz from The Blue Mask. Reed acknowledges the past, but he doesn't seem to live in it. He talked about Andy Warhol and having been in the most influential rock band ever, but he also referred to downloading his more obscure songs, and, after noticing a lot of open cell phones, mused that maybe we have entered into a new era of cell-phone radio and added, "It's fine by me." Embracing new technology is Advanced. He pretended to be concerned that rappers are on the covers of a certain publication instead of him, even though he's been rapping since 1965. This monologue came before and during the song "Ecstasy," a song Reed said is about the feeling, not the drug named after the feeling. His suggestion that it was beneath him to write a song about a drug prompted knowing chuckles among the audience.
Saunders, Lou Reed's longtime collaborator, put down his bass and grabbed a guitar to play on a funky number from The Raven called "Guilty." They followed with the rocker "Mad," then moved into the very lovely "Talking Book." Whatever one thinks of Reed's vocal range, he sounds great live, especially while singing duets. Before going into "Slip Away (A Warning)" from Songs for Drella, Reed told the crowd that he plans to do some old songs that he hasn't been able to do live. He laughed sincerely when someone called out "Do The Ostrich," a minor hit he had with the Primitives in 1964. He didn't go quite that far back, but he did pull out "Charley's Girl" from Coney Island Baby. Next was "Burning Embers" from The Raven, which was Scarpantoni's showcase and probably the high point of the night. She attacked her cello with a fanaticism that seemed to surprise and energize Reed, who motioned for the band to keep going a little longer so he could watch her some more. Smith complemented the screeching strings with thunderous drums, creating a sound you felt more than heard.
The mood sagged with "Halloween Parade" from New York. The band seemed a little unsure of itself, but they rebounded in the chorus, which had an almost doo-wop feel. Things picked up again with "Change" from The Raven, a fairly straightforward rock number about scrotal contraction with not one but two dramatic fake endings. (Advanced.) Next was another from The Raven, "Vanishing Act." Though Lou Reed makes light of his voice, he carried this gentle song, accompanied by Rathke, who had switched to the keyboard. Scarpantoni and Saunders joined in to create a lush, gorgeous crescendo. Reed seemed to be in awe of his band, saying "that was really beautiful" after the song finished. Switching gears once again, the band went into "Why Do You Talk," which was dominated by Smith, who played so furiously that he sent the balls of his mallets flying up in the air, amusing Reed. The show closed with "Guardian Angel," "The Blue Mask" (during which Reed yelled at someone, then unleashed a pointed barrage of noisy guitar), and the encore, "Perfect Day."
If the Advanced Theory is correct, we will never be able to catch up to Lou Reed. But this thoroughly enjoyable show suggests that maybe he has gotten so far beyond us that he has come around to meet us from the other side.