Think of the Futureheads as a British rock version of the Neptunes. Like that inescapable hip-hop production duo, the Futureheads know a thing or two about hooks. Give the 'Heads two-and-a-half minutes, and get two or three charming melodies stuck in your head. Last night, a few lucky souls gave the Futureheads 30 minutes in the Spin offices during the ninth installment of SPINhouse Live, and got eight finely crafted, clever morsels in return, songs that lost almost nothing when converted into acoustic formats from the band's rocket-fueled electric show.
Tucked under Spin HQ's stairwell, the neatly attired quartet from Sunderland, England, launched into "Robot," their giddy ode to automated life and love. Lined up side by side with his bandmates, who were perched upon stools (save drummer David Hyde, who stood behind his solitary tom), singer/guitarist Barry Hyde couldn't help remembering another prominent three-man acoustical jam. "We kind of look like Crosby, Stills & Nash," he said. "So which one are you, then?" quipped bassist Jaff. "Crosby," said Barry, without a moment's hesitation.
During his semi-solo on "Decent Days and Nights," singer/guitarist Ross Millard flashed his best axe-wielding poses, inciting yet another well-timed barb from Jaff: "You look a little like [Neil] Young on that one." Not only did the band sew together songs stuffed with crafty time shifts and intricate vocal interplay, they did it during these dark days when it's almost out of fashion to play complicated music. Even reworkings of songs by the Television Personalities ("A Picture of Dorian Gray") and Kate Bush ("Hounds of Love") get signature Futureheads quirks and harmonies. There's no denying the sheer joy of "Hounds of Love," particularly because of the way these boys play it together, clearly savoring every moment. "You own this song now!" shouted one ultra-enthused onlooker, and the band smiled mischievously, perhaps wishing they weren't sharing royalties on what's been their biggest single to date.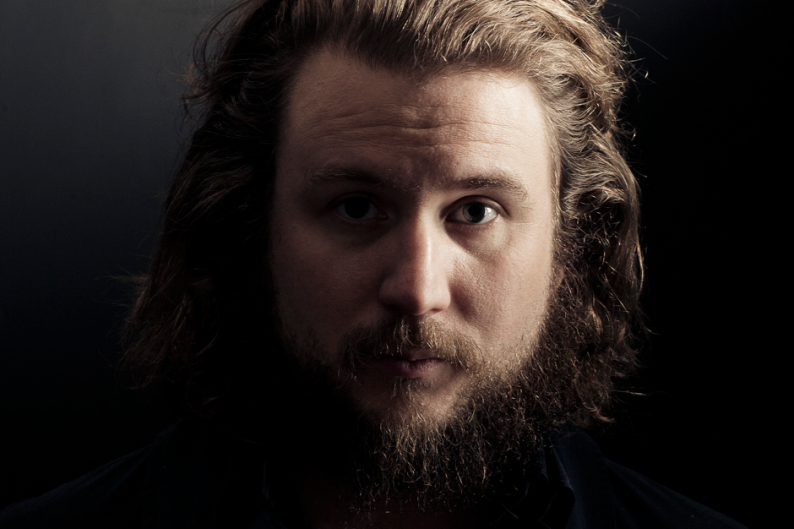 Franz Ferdinand might make the sorority sisters shake, the Kaiser Chiefs might have the cutest outfits, but IOHO, in this semi-recent British Operation (we can't use the word "invasion" anymore, can we?), the Futureheads are arguably its best all-around band.
Check the photo gallery (and soon-to-be-posted audio and video streams) and decide for yourself here