When it comes to the rock-star son of violin virtuoso Itzhak Perlman, the apple didn't just fall far from the tree–it sunk into the fertile soil of indie rock, grew roots in electronica, and emerged as the axe-wielding frontman of the electronica-infused rock band Something for Rockets.
About sixty blocks south of Carnegie Hall where his dad debuted in 1963, Rami Perlman and his as-yet-unsigned band Something for Rockets recently took the stage at New York City's Mercury Lounge to play for a crowd packed with eager fans. The band, which has been building a steady buzz since its debut single–the piano-driven, synth-filled "Might As Well"–began getting heavy rotation on Los Angeles' Indie 103.1, cut its teeth with a month-long residency at L.A.'s famed indie-friendly venue, Spaceland, in January and embarked on its first U.S. tour in March.
Before they hit the stage at the Mercury Lounge, soulful duo Viva Voce ("by word of mouth" in Italian) warmed up the crowd with dynamic modern rock highlighted by singer Anita Robinson's honeyed vocals. The married duo, who seem to live by the belief that any sound that can be made by a five-piece band can be just as easily achieved with a two-piece, ran through a set that included songs from their new album, The Heat Can Melt Your Brain. Anita Robinson kept her eyes closed as she crooned into the mic and strummed her guitar, while hubby Kevin multi-tasked, playing drums, keys, synth, kazoo, and acoustic guitar.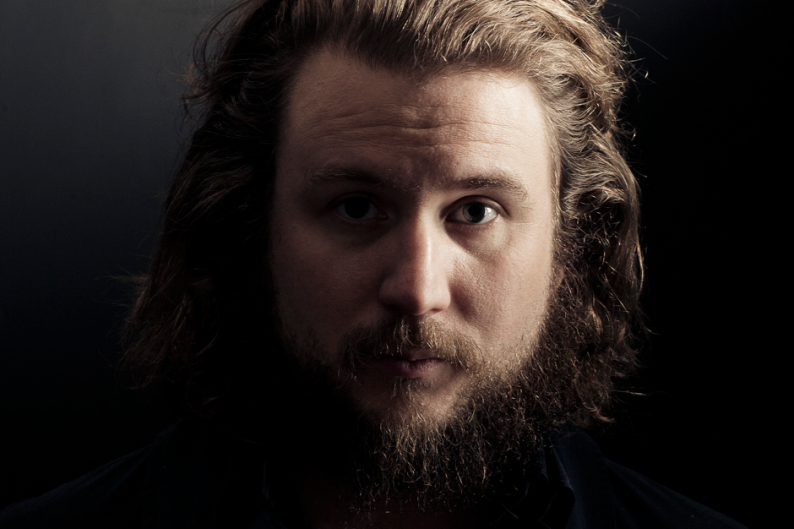 Viva Voce quietly exited the stage as young women, armed with tiny tank tops and socialite dance moves, slid into the front row. With his thick baritone voice, massive mop of deep red curly hair, and exaggerated dance moves, Perlman-san quickly took over the small Mercury Lounge stage. Tearing through an electric set of new songs and tracks off their infectious and achingly stylish '80s-inspired self-titled debut, which features drummer Barry Davis and keyboardist Josh Eichenbaum, made a valiant attempt to get the crowd moving, especially when, mid-set, Perlman shouted "Y'all better fuckin' move! I like you now, but I won't like you after if you don't move your fuckin' butts!"
Dancehall beats got the audience going, as the band launched into the spacey, trance-inspired "Everybody Loves a Lot." While Perlman handled keyboard duties, the band's regularly featured vocalist with Chrissie Hynde-inspired hair casually stepped to the stage, wailing into the mic and gyrating in a black lace dress so short that when she moved she revealed her backside to the crowd.
"I'm just here tonight, trying to make you feel alright," Perlman sang with endearing earnestness during the anomalous "Look Around," which includes minimal dance beats, instead favoring airy keys and driving percussion. Eichenbaum's mesmerizing dance beats and Perlman's riveting, larger-than-life stage presence kept the audience bouncing as much as a Lower East Side audience can without losing its hipster cred.
A room packed with a healthy mix of longtime fans and new listeners chanted "S-F-R," filling in for the troupe of cheerleaders who were recruited to chant the band's name on the album cut of the arena-ready "Red in the Face." Leaping into their final song, Perlman stepped on top of tiny monitors, and eventually decided he couldn't resist taking part in the dance party. The excitable singer jumped into the crowd with mic in hand to sing the question "where are we going tonight?" and the response, "we're going S.F.R. tonight!"
While the Mercury Lounge is a world apart from Carnegie Hall, and Something for Rockets' electric live show is a far cry from formal classical performances, Perlman's ability to engage the crowd and set the mood would've make pop proud.