Heroically leaping from eastside bars to midtown theaters in a matter of months, Interpol is a band caught in transition. A quartet of suit-clad New Yorkers, whose recent Matador release has turned the group into the poster children of east village indie rock, Interpol's current live show is a snapshot of its ascent through the ranks of New York City's venues. Spreading their instruments thinly across a stage designed for musical revues, Interpol is still a club act at heart, still not quite sure how to use their more spacious setting to their advantage. And while the group's sonic textures filled Radio City's cathedral-high ceiling with ease, Interpol still play by the 500-person Bowery Ballroom's rules, hiding behind dim, pub-style lights and keeping concert narration to a minimum.
In certain respects, Interpol's set list decision was striking. It's a longstanding rock-and-roll cliché for a band's live show to mirror its studio catalogue. And after finishing a slightly rearranged version of "Next Exit," Interpol immediately segued into Antics' second track, "Evil." A catchy, radio-ready number, "Evil" shows what Interpol does best by mixing dark, introspective lyrics with catchy, post-alternative guitar and bass lines. Making waves on college radio, "Evil" is also the type of song most indie-rock acts would traditionally save for a high-energy set closer–a final adrenaline push before offering an encore. But Interpol took its audience by surprise, playing this pop treat only a few tracks in. An Interpol concert is more about establishing a cohesive, atmospheric mood than offering a parade of individual songs.
Yet Interpol has successfully fine-tuned its repertoire, offering an 80-minute mixture of tight guitar rock and carefully orchestrated sonic experiments. Interpol now shuffles its set lists between shows, digging deep into its rapidly expanding catalog. In addition to proven crowd pleasers like "Slow Hands" and their hometown anthem, "NYC," Interpol touched upon a series of EPs and singles released shortly after signing with Matador. As their set progressed, Interpol also began breaking songs apart, extending intros and pushing outros into uncharted territory. In fact, the show's final two numbers, "Take You On A Cruise" and "Obstacle 1" each bubbled with enough electronic energy to set a dancefloor into motion.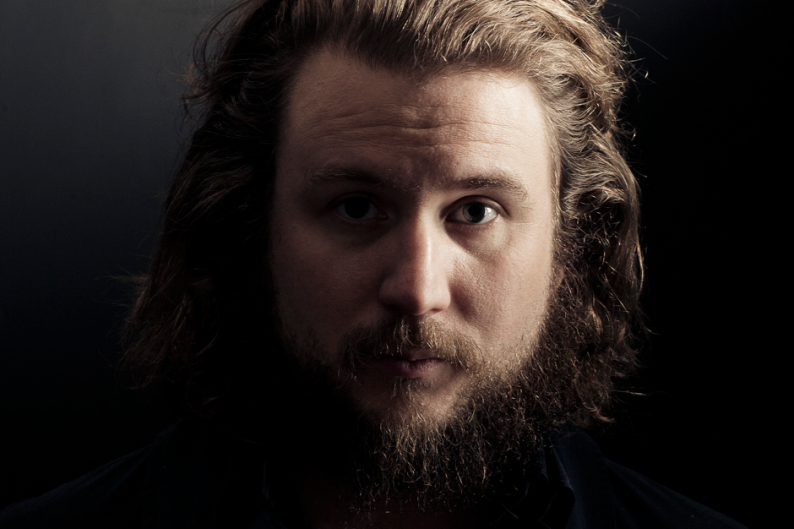 For fans attending multiple concerts, Interpol also offered a few rare treats. Three songs in, Paul Banks led Interpol into the opening lines of "Say Hello To The Angels," a number off 2002's Turn on the Bright Lights that was left off the previous night's roster. A bit tamer than Interpol's opening night Radio City crowd, Wednesday evening's audience at times felt stacked with second-string fans, boxed out of the previous evening's sold-out festivities. Yet this second Radio City appearance contained its share of spectacles: At one point, an eager fan jumped onstage to seemingly offer Banks a CD, before being escorted off into the wings. Taking advantage of his expanded surroundings, touring keyboardist Blasco skateboarded through Radio City's wings, barely visible beneath the venue's murky, blue scrim. The most exciting moments occurred during Interpol's three-song encore: the band offered up the "Specialist," which dates back to the flipside of the band's self-titled Matador debut. A Turn on the Bright Lights album cut, "Roland" followed, before the group bid adieu with an energetic take on "PDA."
Like an author compiling a collection of short stories into a cohesive work, Interpol has the material to offer an action-packed, artistic performance. Yet as the group spirals upwards into amphitheaters and arenas, and overcomes comparisons to their spiritual forefathers, Joy Division, it's obvious they're still figuring out how to best expand their repertoire without sacrificing intimacy. But, Interpol clearly understands one key ingredient in a successful show: the proper atmosphere is always essential.