After Monday night's volatile, exciting show at the Mercury Lounge, I've decided that I want the Kaiser Chiefs to be my generation's mouthpiece. I have heard Conor Oberst, with his nasal whine and knowing, capitalist-bashing lyrics, referred to as the voice of my generation on several occasions. I resent the implication that we are a bunch of self-involved waifish snarkers who spend their days thinking up new ways to make fun of Wal-Mart. I would rather the Leeds-born Kaiser Chiefs, who channel punky, Thatcher-era class discontent through anger, heralded as the voice of the youth explosion.
The Chiefs opened their set with the taunting, "Na-na-na-na naaaah." Lead singer Ricky Wilson started skanking around the stage; his cherub-like looks contorted with a petulant sneer.Dressed in slightly silly suits (bassist Simon Rix was in a red-and-white striped ensemble), the whole band looked and played like a bunch of cheeky schoolboys who had just been released for summer vacation: Sometimes their statements have intended depth, but the Chiefs are never taking themselves too seriously.
Wilson and company come off as a bunch of irate soccer hooligans on their darker tunes. Over an ominous bass line on "I Predict a Riot," Wilson sang, "Walking through town is quite scary/ And not very sensible either/ A friend of a friend he got beaten/ He looked the wrong way at a policeman." The lyrics may not be the subtle gems of the quieter indies, but they do get across a certain energy and pent-up rage.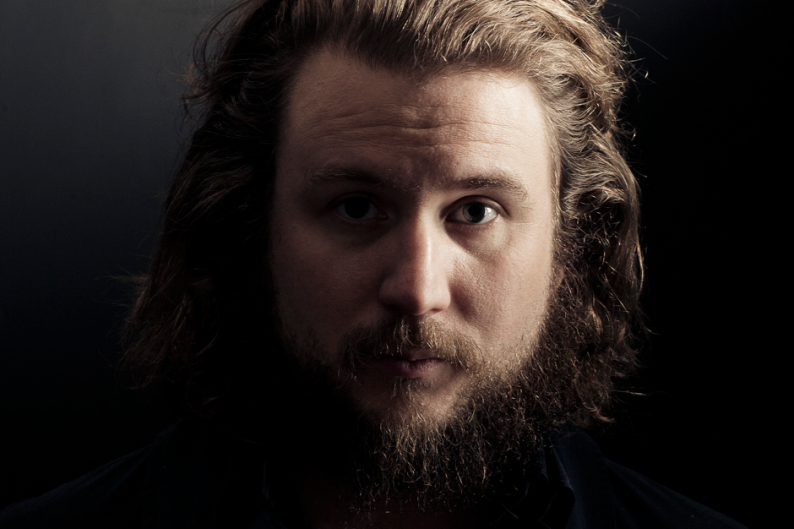 Wilson stood atop the drums and pounded the high hat – he was sweating and shouting and it was utterly mesmerizing. "I'm glad we could bring you our brand of energetic indie," he declared part way through the Chief's performance.The synthesizer work ably provided by Nick "Peanut" Baines in a dapper pork pie hat added a new wave feel to songs that were often echoes of the Chiefs punk British forebears the Clash.
The new wave feel was the backbone of the opening act. Brooklyn-based Clap Your Hands Say Yeah! used two keyboards for several songs, and the look of pure bliss on the face of backing vocalist Robbie Guertin was enough to make anyone in the audience smile. After what would be their final song of the night, Guertin smiling and sweaty, asked into the stage lights, "Can we just play one more?" After getting a negative response from the depths of the control panel, the overheads went on and the audience was palpably disappointed that there would be no more bouncy synth to bop around to.
The Chiefs were even sweatier than CYHSY when they were through, having played every single song on eleven with absolute exuberance.By the end, Wilson looked like a Baptist preacher who had got the spirit and he wasn't letting go. The set only lasted about an hour, but it seemed like if it had gone on any longer, Wilson would have passed out from the exertion.
It's generally agreed that being in your '20s is about being disaffected; that rock n' roll is often about being disaffected. I prefer my disaffection to be infused with excitement and anger. Watching the Kaiser Chiefs makes me want to punch Conor Oberst in the face. Perhaps the statements they make are not as understated or as cutting as the social commentary favored by Bright Eyes, but goddamnit, at least they're having a good time.