By: Mike Greenhaus
Like any holiday celebration, Yo La Tengo's multi-night stand wavered between festive and reflective. Headlining a three-act show, which also included acoustic guitarist Calvin Johnson and multimedia artist/comedian Eugene Mirman, Yo La Tengo's closing night performance crystallized their eight night stand: a mix of creative guests, choice covers, and burlesque comedy. Yo La Tengo shifted between textured, overtly mellow indie-rock and loud, dissonant noise-jams. With eight plastic candles glowing onstage, Yo La Tengo's Tuesday night performance also played out like the culmination of an extended family gathering, a largely bespectacled crowd of devotees respectfully observing the band as they accelerated between quiet country-folk and ear-bleeding post-rock.
"Tonight is kind of like the last day of school, so we are going to mostly play other people's songs," frontman Ira Kaplan said early Tuesday evening. While not an entirely correct statement – the group offered a healthy selection from their recent Summer Sun – Kaplan's remarks reminded fans they were about to witness an unusual concert experience. Opening with a fitting cover of Bob Dylan's "One More Night," Yo La Tengo let loose a series of well-chosen covers, including the Velvet Underground's "I Can't Stand It" and Hanukkah's "adopted" anthem, the Beatles' "Eight Days a Week." Shifting between instruments and sharing lead vocals, Kaplan, and his longtime band mates, Georgia Hubley and bassist James McNew, morphed into a series of expandable performance ensembles, tailored specifically for special guests and rare covers. In fact, since hosting their first Hanukkah party in December 2001, Yo La Tango has welcomed a parade of all-star musicians to the stage, including Jon Spencer, David Byrne, Ray Davies, and comedian Penn Jillette. While this year's guests lacked the star-studded appeal of past performances, several noteworthy names jammed onstage throughout Yo La Tengo's eight-night residency. On the second night of Hanukkah, Calexico filtered onto the stage for a well-received mini-set, offering both a cover of George Harrison's "Behind that Locked Door" and the mock-Beatles group the Rutles' equally inspired "Ouch!" The Shams joined in during one show's cover-heavy encore. That same evening, Yo La Tengo also nodded to their collaborations with Davies by offering a take on the Kinks' "Better Things." However, most fans who weathered multiple nights in Hoboken were most excited to watch Yo La Tengo collaborate with another veteran indie-rock act: Tortoise/Eleventh Dream Day bassist Doug McCombs.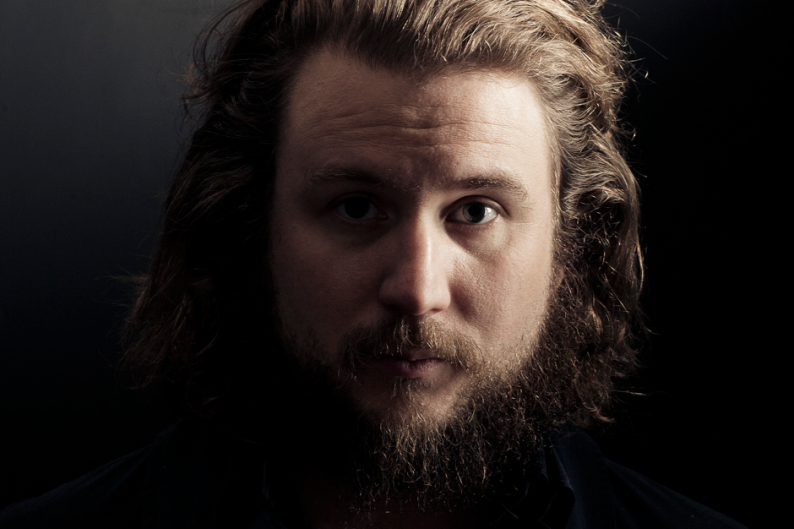 Unfortunately, Yo La Tango made a poor choice for the eighth-night opener. After a lukewarm opening set, Calvin Johnson, best known for his work in the Beat Happening, fronted the trio for a series of his own compositions, including the as-of-yet unreleased "Blood Rabbits." Playing relatively tame outlaw folk-rock, Johnson's set deflated the energy of a crowd who gravitated towards the extended, feedback-laced jam "From a Motel 6." But even this tame collaboration offered some humorous moments: Before Johnson took the stage, Yo La Tengo forced the singer to listen to a version of the Beat Happening's "Cast a Shadow," sung soberly by Hubley. Kaplan also used Johnson's appearance to explain this residency's charitable nature and, hence, reminded Johnson that he would not be paid.
As Kaplan spoke, his talents as a curator became more apparent. Joking between songs, and hawking his band's merchandise after the show, the forty-something singer/guitarist proved to be a multi-talented personality, equally comfortable hosting a party as he is performing at one. And while Jewish tradition usually reserves the question "Why is this night different from all other nights?" for Passover, Yo La Tengo decided to answer this age-old saying on Hanukkah. On all other nights, Yo La Tengo are entertainment. But tonight, they were the life of the party.