Interpol
The Warfield, San Francisco
Oct. 25
Interpol was just about finished with its nerve-melting set at San Francisco's Warfield when the music stopped, and not in an Ashlee Simpson kind of way. While ripping through their hit single "PDA," they dialed up a classic rock 'n' roll ploy: the dramatic pause for effect. Guitarist Daniel Kessler froze while bassist Carlos D gazed stoically into the crowd, his shoulders rising and falling with each heavy breath. Paul Banks drifted back from the mic and into the shadows, while drummer Sam Fogarino and keyboardist Blasco maintained ready positions. It was as if a silent alarm had just been triggered: Danger! Interpol unabashedly employing arena rock tactics!
A band must attain a certain level of hugeness before pulling off the successful dramatic pause–stopping short in the middle of a well-known song and waiting for enough applause, hoots, and hollers to coerce them back into the groove. Such a feat requires that a) the audience totally knows the song inside and out; b) that the performer is pretentious enough to try the silly stunt in the first place; and c) that the band possesses a coolness quotient great enough to overcome any perceived schlock. And sure enough, a large portion of the 2,000-strong throng began to shower New York's best-dressed rockers with the required aural feedback. And the pretentiousness? Without so much as a smile, the band launched right back into action just as the crowd noise reached a satisfactory frenzy. As for the coolness quotient? A quick survey of the room indicated that ticket holders had quite possibly plundered an entire city's stock of pinstriped blazers, silk vests, monochromatic neckties, and faux holsters.
But it was more than just the wardrobe imitation and veteran theatrics of the San Francisco show that validated Interpol's ascent to the indie-rock throne. With each passing moment of the 14-song set, the band repeatedly upstaged performances of songs from their debut album, 2003's Turn On the Bright Lights, with even more warmly received numbers from the recently released Antics. And the band seemed cognizant of this too; there was a bit more swerve in Kessler's step on "C'mere" as he danced a tango about the stage with his guitar, and Carlos D plucked and dipped low with noticeable vigor on "Not Even Jail," the obvious new classic in Interpol's live show. The amplified energy didn't seem like a blatant attempt to sell fans on the new material, but instead offered a testament to the sheer power of the songs themselves.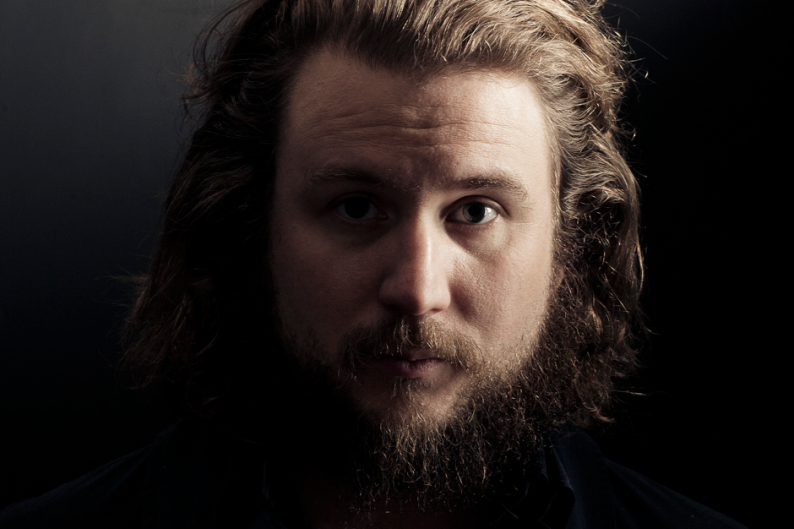 Banks leaned on those new anthems, partially obscured by his homburg and strands of dirty blond hair while belting out line after line of malaise-ridden poetry. A reluctant focal point onstage, Banks projected a sense of comfort within his own discomfort, a vibe that quite perfectly complemented lines like "This is a wasteland now," from their new single "Slow Hands."
As the set progressed, it became abundantly clear that Banks and company thoroughly understood how that uneasiness, that sense of anxiety in one's own skin, constitutes the core appeal for the band's growing legion of devotees. Perhaps swayed by a summer spent touring with the Cure–a band that knows a thing or two about connecting with its audience's inner loner–Banks uttered no spoken words beyond an occasional "thanks," knowing full well what people had come to see. So when, during "Not Even Jail," Banks crooned, "Take hold of your time here, give some meaning to the means," the vast majority was already doing just that.