Moveon.org's Vote for Change Tour October 8-TD Waterhouse Centre, Orlando, FLOctober 11-MCI Center, Washington, DC
The Vote for Change tour's final show in Orlando, Florida, served as the grand finale for modern rock's most earnest guerilla campaign to date. Yet both politically and geographically, the tour reached its apex three days before, when Hurricane Lisa blasted through the hapless city. Hotels designed for the jet set boasted makeshift shutters and empty fountains, while neon signs pointing towards Disney World and Universal Studios flickered with waning energy, simultaneously signaling the natural disaster and the end of the Clinton-era prosperity. In other words, even the most crafty concert promoter couldn't have picked a more appropriate locale to cap off Vote for Change's eight-night blitzkrieg of a tour.
Although several acts, including collegiate draws like My Morning Jacket and Bright Eyes, bowed out of Vote for Change's final shows, the Moveon.Org-sponsored tour offered Florida residents and mobile activists many other solid options. A few hours away in Gainesville, FL, a pack of wanna-be spring break sunbathers waded through hours of world-beat jams courtesy of Dave Matthews Band, Ben Harper, and Jurassic Five. Meanwhile, in nearby Kissimmee, Pearl Jam and Death Cab for Cutie collaborated on Neil Young's "Rockin' in the Freeworld" at the Silver Spurs Arena.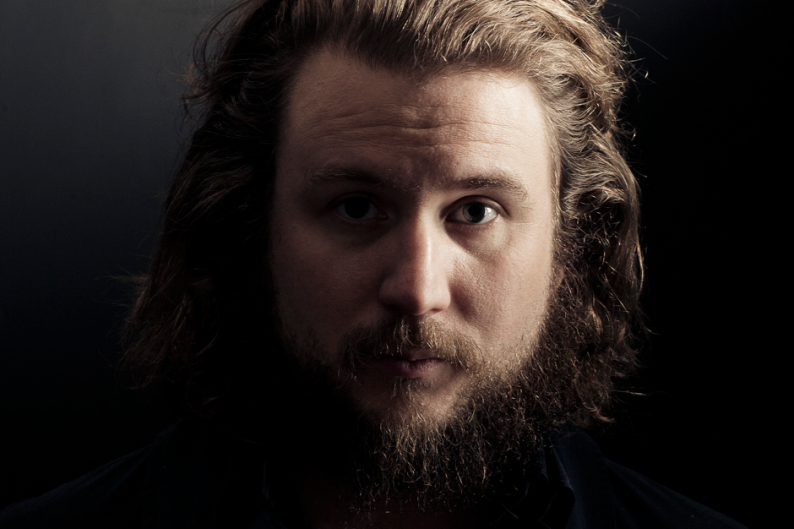 But the weekend's most politically driven "package"–Bruce Springsteen, John Fogerty, R.E.M, and Tracy Chapman—chose Orlando as its battleground. Opening with a cover of Elvis Presley's "Hound Dog," Chapman treated fans to a brief set of surprisingly intimate, politically driven anthems, including the set closer "Talking About a Revolution." Seemingly cowed by the Waterhouse's arena setting, the retiring Chapman allowed her more famous stage mates, Springsteen and R.E.M's Michael Stipe, to narrate most of the evening. Springsteen opted to open Chapman's set with an inside joke, and preemptive warning, to his loyal fans: "There is too much great music tonight. I officially declare this area a 'No Brucing Zone'."
After a brief intermission, R.E.M continued the evening's earnest, lighthearted theme, kick-starting their show with hits like "The One I Love" and "What's The Frequency Kenneth." Stacking their set with new numbers like "Leaving New York," the rock 'n' roll veterans remained up-to-date, fleshing out their songs with a barrage of guitars and a choice guest appearance by E Street Band axe-man Nils Laughlin. Wearing a sleek, all-white suit, Stripe confirmed his status as a modern-day David Bowie, dancing like the lovechild of Sinead O'Connor and Madonna. Oddly enough, a technical fluke also offered Stipe the chance to deliver this evening's thesis: after monitor problems plagued the early part of his show, Stipe said, "I may be wearing a wire, but nobody is telling me what to say."
In a unique paring of alt-rock stars, Vedder sat in during R.E.M's set for "Begin the Begin," while Pearl Jam capped off their set with a cover of Bob Dylan's "Masters of War." The Seattle-bred quintet surprised fans by staying clear of their canon, offering protest songs like "Grievance," "Bu$hleaguer," and X's "The New World" instead. Unfortunately, though he made a number of unannounced appearances throughout Vote for Change tour, Neil Young did not attend Monday's finale.
Springsteen provided the evening with both its mug and motto. Nodding to an odd array of audience signs–which ranged from "I Hated Bush Before it was Trendy" to "Re-Elect President Nixon"–Springsteen declared Orlando to be America's most important battleground state. In a bold move, the Boss also plugged a clique of local, liberal, senatorial candidates after opening his set with his most popular anti-Vietnam anthem, "Born in the USA." The New Jersey native also paid tribute to the pro-punk movement by inviting Stipe onstage to sing "Because the Night," a Springsteen-penned track made famous by longtime R.E.M-idol Patti Smith. A welcome novelty, John Fogerty also played front man to the E Street Band on four of his own cuts, including the ubiquitous "Fortunate Son."
After a two-day reprieve, R.E.M and Springsteen joined many of the other politically charged performers for Vote For Change's official finale. While Florida's shows embodied the weeklong tour's "divide and conquer" approach, Monday's star-studded bill embodied an altogether different message–one of unity. At the show's outset, Springsteen, Stipe, Matthews, Eddie Vedder, and the Dixie Chicks' Martie Maguire welcomed the crowd with a direct the message: "We have all been U.S. citizens longer than we have been singers, songwriters, pop stars, public figures, and celebrities with a public voice. Our front yard just happens to be a stage."
During the six-hour show, a parade of Vote for Change musicians converged on stage, including Springsteen, Fogerty, R.E.M, Jackson Browne, Bonnie Raitt, Keb' Mo', Jurassic 5, Pearl Jam, James Taylor, the Dixie Chicks, and Dave Matthews Band. Relatively new to the political arena, Matthews tailored his set to fit the evening's bill, including the pro-environment song "One Sweet World." True to the tour's collaborative spirit, the evening's entire roster jammed to Nick Lowe's "(What's So Funny 'Bout) Peace, Love and Understanding" and Patti Smith's "People Have the Power" at the tail end of Springsteen's encore.
Although it is impossibly to gauge the degree of Vote for Change's success, one longtime equation has been proven: Politics and pop still add up to an arena-sized audience.