By: Peter Gaston
From quads far and wide they came, bouncing about town in wide-eyed bliss, plastic badges dangling loosely from their necks, San Loco taco sauce spillage on their sleeves. Squinting at subway maps and asking for directions, these not-so-masked midnight marauders blanketed downtown New York City for the first night of the 24th Annual CMJ Music Marathon, ambitiously hopping from venue to venue, trying to catch as many of the thousands of bands playing as humanly possible.
Check out the photo gallery here.
For the first time in CMJ history, Spin commandeered one of New York's premier music venues, the Bowery Ballroom, kicking off the first of a four-night set of showcases with a stellar array of indie rock: The French Kicks' dewy-eyed, soulful garage-rock deconstructions stole hearts at a sold-out early show that also featured the Decemberists, Soundteam, the Hidden Cameras, and Cibo Matto's Miho Hatori. Playing a special late-late-night double bill, the Donnas and the British band Dogs Die in Hot Cars did their best to engage an audience by now sapped of energy and largely full of drink.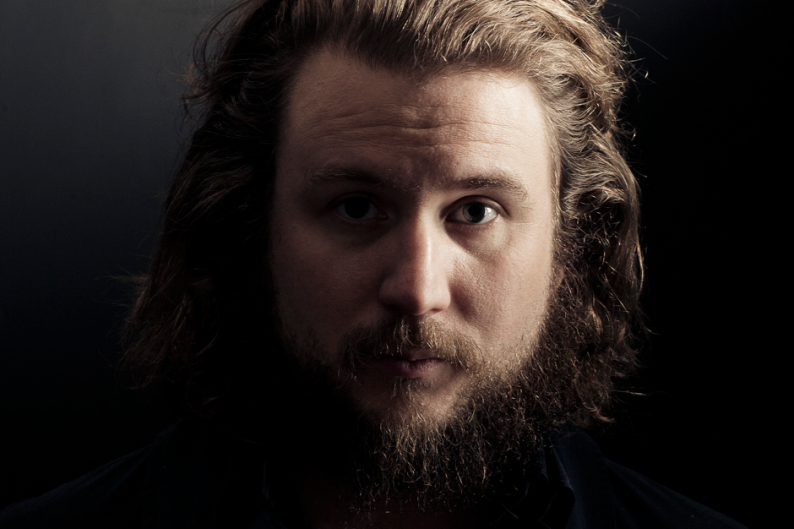 Miho Hatori helped set the mood earlier, and the kids all clapped politely after each of her delicately delivered morsels of electro-pop. Backed by an able quintet featuring two keyboard players, bassist, drummer, and a fantastic backup singer, Hatori culled together lightweight synthetic elements akin to Bjork's Homogenic era and some rather diesel basslines and drum loops that evoked Massive Attack's Mezzannine.
The crowd fully embraced the French Kicks' set, soaking up the band's quiet storm of soulful hooks. The Kicks deftly navigated through tracks from their underappreciated recent disc, The Trial of the Century, at times coming across like a nouveaux Hall & Oates steeped in the current wave of nostalgia-fed New York rock. "Oh Fine" was an attention grabber, borrowing elements from '50s street corner doo-wop, and propelled by Matt Stinchcomb's ringing guitar hook and Aron Thurston's whispering hi-hat. Frontman Nick Stumpf tried not to be too cute, but failed miserably because he was just that, with messy rockstar hair and a tie-less suit that barely clung to his lanky frame.
Both of these acts had instant compatibility with New York ears, but the Hidden Cameras and the Decemberists definitely put the "college" into CMJ. The Cameras relied on the sort of flair for the dramatic that made dorm room heroes out of bands like the Beautiful South, scripting ornately worded laments atop lush, orchestral arrangements. Coming onstage like a hipster jug band complete with washboards and other bizarre percussion elements, the Cameras slowly morphed into a more conventional guitars-bass-drums arrangement during "That's When the Ceremony Starts," then proceeded to tiptoe through a host of immensely literate selections packed with bone-dry humor. Headliners the Decemberists couldn't have been much more academic; whenever possible, frontman Colin Meloy replaced mundane words with multi-syllabic synonyms ("jeans," for example, became "pantaloons" or "dungarees") and told stories of French legionnaires, stevedores, and abhorrent Californians that appealed to both lit majors and professors alike. Chipper collegians jiggled about in enamored bliss to perky gems like "The Legionnaire's Lament" and "Los Angeles, I'm Yours."
After clearing the venue's main floor, the Ballroom reopened well past 1 AM for a late show that challenged already weary synapses. First up was Dogs Die in Hot Cars, that eager Scottish ensemble with the terrible name. Embracing the quirky pop of Brits like XTC and Madness, Dogs Die played with big smiles and open hearts, and they bookended their set with their two best songs, the bouncy duo of "Godhopping" and "Lounger" from their debut disc, Please Describe Yourself. But after six hours of rocking out, no amount of well-intentioned songs about Paul Newman or Lucy Liu could motivate action on the floor.
The Donnas soon discovered the same problem. Singer Brett Anderson bounded onstage with loads of adrenaline (and definitely looked quite smashing to the horde of smashed onlookers), trying in vain to get people to clap along to songs from her band's new record, Gold Medal. She and her fellow Donnas got a gold medal for effort; Anderson mentioned several times that while her band hadn't initially loved the idea of a late-night gig, they were loving it right then and there. The new material did smoke, though. "Don't Break Me Down" had ample amounts of the band's typically assured brattiness, as did "I Don't Want To Know (If You Don't Want Me)." But, to quote a song from later in the Donnas' set, people were "all messed up," a condition that no amount of crunchy power chords (or even belly-filling burritos) could remedy.