Phish
Coventry Festival
Coventry, Vermont

Phish fans from all fifty states and a smattering of foreign countries proved their dedication to the band at the Phish's last show in rural Coventry, Vermont. Despite torrential rain and terrible traffic snarls, fans made one last pilgrimage to witness the final curtain call of Phish's 21-year career.Despite a ticket cap at 70,000 for three days, Coventry became the Green Mountain States' largest city, if only for the weekend, complete with its own farmer's market, a twenty-four-hour radio station, and amusement park attractions.
Months of preparation notwithstanding, Great Northeast Productions faced a curveball Thursday evening when excessive rain rendered several camping areas unusable. With cars stretching for thirty miles down a congested I-91, traffic reached a standstill Friday night, eventually forcing Phish management to close Coventry's gates to ticket holders. Some fans, like Tim Schliftman of Washington, DC, faced upwards of twenty-two hours of traffic before entering the festival grounds, while others turned away at the urging of Phish bassist Mike Gordon, who delivered an apologetic on-air message Saturday morning. Approximately 5,000 cars full of fans responded by ditching their vehicles curbside and hiking upward of 14 miles just in time for the show.
Opening with "Walls of a Cave," a 9/11 eulogy initially interpreted as a reference to Phish's previous two-year hiatus, guitarist Trey Anastasio largely used his compositions to trace his band's lifeline. Pointing out the secret meaning behind nonsensical numbers like "Wolfman's Brother" and "Carini," Phish unmasked its theatrical persona. During the cerebral "Harry Hood," Anastasio mounted a wall of rocks and jammed just feet above his fans. Anastasio also cast Phish's most famous stage prop, a pair of trampolines, into a sea of muddy hands during "You Enjoy Myself."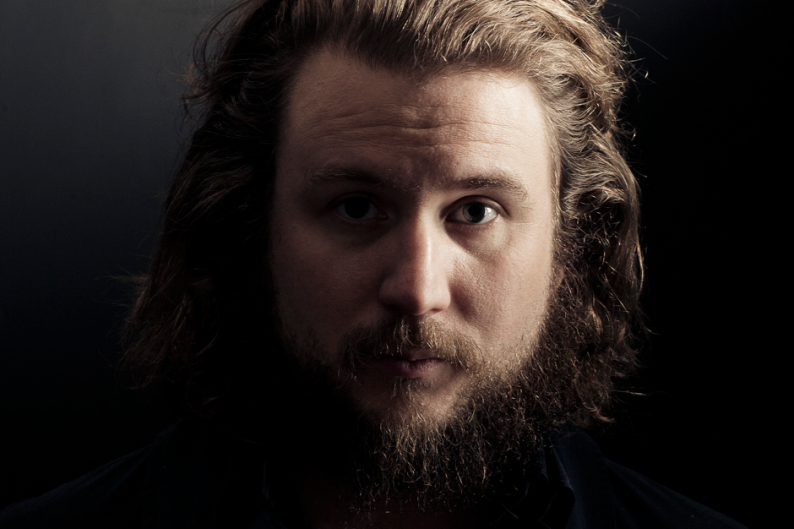 While concertgoers continued to trickle in, Phish offered a shaky performance on Saturday, perhaps still distracted by Coventry's traffic nightmare. While "Free" and a cover of the Who's "Drowned" unfolded into long, glorious jams, carefully composed fans favorites like "Stash," and "David Bowie" received sloppy treatments from Anastasio. Taking the reins during Phish's second set, Gordon's bass-work shined as he delivered melodic readings of "Halley's Comet" and "Ya Mar." Gordon also mingled with fans in Coventry's fields along with pal Joey Arkenstat, an enigmatic character featured in the bassist's indie-films. The work of installation artists Lars Fisk and Russ Bennett also dotted the 600-acre concert grounds.
Phish offered an emotional Sunday evening performance, including the final versions of "Mike's Song," "Reba," and "Possum." Casting aside any rock-star pretensions, Anastasio and Gordon danced alongside their real-life mothers during a funky drum-and-synthesizer jam, while tearful keyboardist Page McConell was unable to finish his heartfelt ballad, "Wading in the Velvet Sea." Anastasio finally broke down during "Glide," admitting, "When we stated we thought we knew so much?.Now, I know how little we knew."
Delivering musical thank-you notes to a handful of crew members, Phish kept the new tunes coming until the bitter end, debuting a pair of off-the-cuff vignettes called "Bruno" and "Dickie Scotland." During a particularly adventurous "Down with Disease," the only Phish song ever featured on MTV, Anastasio used a pair of fan-tossed glow toys as a makeshift slide. Phish played the reflective "Fast Enough For You," a few songs before the fast, cinematic buildup of "Piper." A rare version of "Split Open and Melt" seemed to track the evening's psychedelic pulse.
As fitting finale, Phish closed with a run through "The Curtain With," a track composed just miles from Coventry in the '80s. While almost two decades old, "The Curtain" serves as a fitting summary of Phish's career: "As he saw his life run away from him, Thousands ran along/Chanting words from a song/Please me have no regret."