Elefant and VHS or Beta
Bowery Ballroom, NYC
July 20, 2004
Once upon a time, Diego Garcia was the king of New York's hipster prom, wearing the crown and sash with pride and willfully embracing all of his required duties–like being gorgeous and sexy–and deftly fronting one of NYC's most able bands, Elefant. But on July 20 at the Bowery Ballroom, a venue they'd conquered before with great swagger, Garcia and his mates phoned in a sadly lackluster performance. As he strutted onstage, Garcia appeared to expect an instant surge of unrestrained frontman worship, but soon his band was five songs deep into its set, and the relatively sparse assemblage continued to respond with minimal fervor.
Watch Elefant's "Misfit" music video
Listen to VHS or Beta's "Night on Fire" (Real Audio or Windows Media Player)
"Are you alive out there?" the Adonis-like Argentine shouted before drifting towards the back corner of the stage to speak to someone in the wings. "My manager says not to worry, because it's New York," Garcia explained. There's no better way to win over a crowd than by insulting it. But Garcia wasn't finished: During "Misfit," the shimmering paean from Elefant's collection of glitterball guitar pop, Sunlight Makes Me Paranoid, a wee teenage reveler climbed onstage, engaged in some spastic, pogo-esque moves that resembled a dumb and blind caterpillar shedding its skin, then dropped back into the crowd. "You're not from New York," said Garcia to the tiny dancer. "I can tell 'cause you're in the front row acting like an idiot." Garcia 2, Elefant ticket holders 0.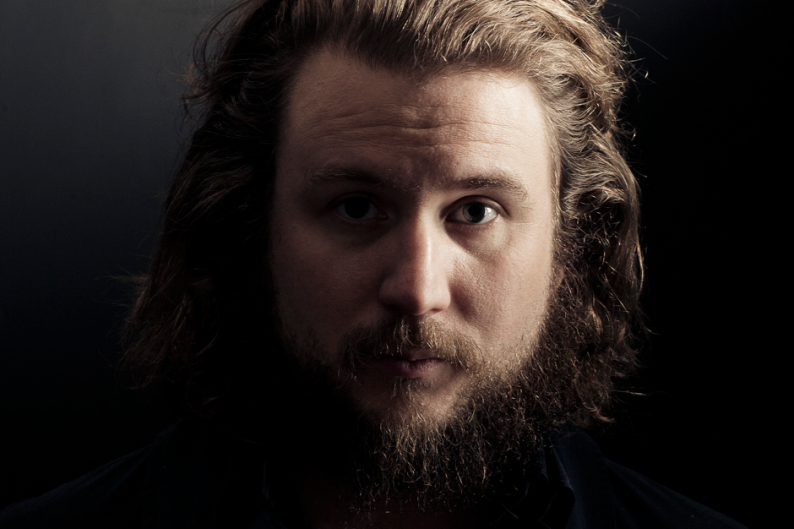 Not so long ago, Diego Garcia was on track to become the Julio Iglesias of indie rock 'n' roll. Garcia's lyrics rarely veer off into acerbic or metaphoric realms commonly sought out by today's modern troubadours, focusing instead on simple, direct notions: "Tonight we'll dance like we're in love," or, maybe, "Love, it's a beautiful place." It's not hard to imagine the handsome Garcia applying the full power of his Latino-tinged, Morrissey-aping croon to an Iglesias line like, "To all the girls I once caressed, and may I say I've held the best." Both singers also possess an innate and rather magical ability to turn those very ordinary words into monumental, tear-jerking triumphs by delivering a few dewy-eyed, longing glances toward the lovelies up front. And over the past two years, Garcia became an absolute master, utilizing a massive repertoire of gestures (including the "softball toss," a crowd favorite) that were pompous and over-the-top, yet somehow wildly endearing.
Garcia always found a way to connect with his audience, not to tease it as he did at the Bowery, where all of the onstage posturing seemed very self-inflating rather than entertaining. Unfortunately, the rest of the band did little to compensate, opting instead to hide in Garcia's shrinking shadow. Album tracks like "Sunlight Makes Me Paranoid," "Bokkie," and "Make Up" felt labored, particularly with Garcia's vocals coming through bland and flat, and new songs like "Los Angeles" and "The Clown" failed to impress. As a whole, the band lacked that hunger, that desire to absolutely devastate its audience, and that's a disturbing trend for an act that's still trying to make blips on rock 'n' roll radar.
Maybe the prom king came up short, but other members of his court, namely Kentucky-based VHS Or Beta, proved entirely date-worthy with their shimmy-shaking, disco-inflected new wave. Previously an instrumental act, VHS shifted gears quite dramatically for its forthcoming full-length debut, Night On Fire, by passing a mic to bandleader Craig Pfunder. What emerged from Pfunder's mouth instantly evoked the spacious yelp of Kevin Rowland (Dexy's Midnight Runners) and even Robert Smith's mid-'80s heyday. In fact, the petite Pfunder seemed to be coaxing lyrics out with every fiber in his body, adding extra flavor to hooks like "I'm not leaving you anymore" ("The Melting Moon") and emphasizing a crowd-wowing desire that Elefant so sorely lacked.
For a band that earned its cheddar by playing non-stop dance grooves, the shorter, vocal-infused numbers packed more punch than the extended instrumentals. Night On Fire's title track possessed an instantly attainable chant-along chorus and enough stuttering hi-hats to get even the heaviest feet a-goin', while the infectious hand-claps of "You Got Me" unraveled into a slinky bass groove and a delicious, syrupy chorus: "And when you think everything's lost, you got me."
VHS Or Beta faltered once with the jangly dance track "No Cabaret," a song that rails against the NYC Cabaret Laws (archaic regulations that have been used to shut down dance clubs), but the argument's been made before by punk-funk acts like !!!, and the edgy rhythm was all Rapture. Under most circumstances it would not be OK to visit New York and play another song with a hook that goes, "Shake, shake, shake," (cribbed from the Rapture's "Out of the Races and Onto the Tracks") but the crowd did just that, and in doing so they gave VHS Or Beta something that the headliners couldn't seem to elicit all night: a response.