The National
Cherry Tree EP
(Brassland)
Less than a year ago, the National released a sweeping concept album, Sad Songs for Dirty Lovers, to widespread acclaim, earning these Cincinnati-bred, Brooklyn-based alt-country crooners some deserved buzz. As it implies, Sad Songs is steeped in dark lyrics about seedy characters, dusty motel beds and liquor-fueled fights. But instead of sitting back and enjoying the fruits of that album's success, the National went back into the studio and churned out six new songs for their follow-up EP, Cherry Tree.
Stacked up next to Sad Songs' minimalist masterpiece, Cherry Tree can't compete–it doesn't even qualify as a full album in length (28:29, including a live take of a Sad Songs track). It appears the National–two sets of brothers in Bryce and Aaron Dessner and Scott and Bryan Devendorf, plus singer Matt Berninger–deliberately kept Cherry Tree an EP as a way of showing they weren't quite ready for a follow-up just yet. But in the meantime, Cherry Tree serves up five excellent songs written by the band, and one mediocre track written by violinist/guitarist/vocalist contributor Padma Newsome. There's also the negligible "Murder Me, Rachel" live track, a song whose inclusion on the EP acknowledges the National still haven't let go of their last album's accolades. And that's OK, for now.
If Sad Songs is the perfect soundtrack for moral erosion, then Cherry Tree is that soundtrack as if it were scored by Mark Mothersbaugh, who worked on Wes Anderson's three quirky yet darkly comic movies. It's even got the sleigh bells from Rushmore's score on "Wasp Nest," a bright song about dark things ("Your eyes are broken bottles/ And I'm afraid to ask").Matt Berninger's baritone, which has been compared to Johnny Cash and Nick Cave's, conveys creepy romanticism ("Get over here/ I want to kiss your skinny throat") as affectingly as Hayden's dark voice did on the Canadian neo-folkster's 1996 radio hit "Bad as They Seem."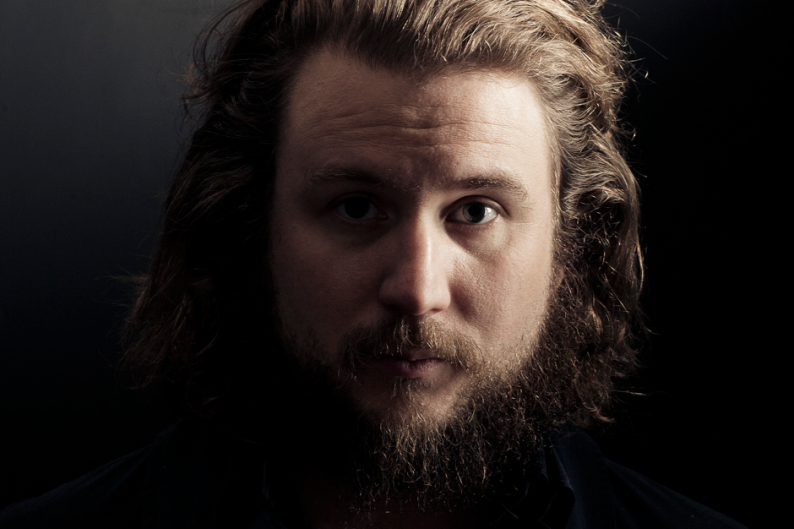 On "All the Wine" ("I'm a festival/ I'm a parade/ And all the wine is all for me"), the band draws on Pearl Jam's "Wishlist" lyrics and Interpol's slicing Bright Lights guitars to great effect.This track, perhaps their strongest to date, departs from a Sad Songs-tendered minimalism to a fullness that says "Radio City Music Hall" over "bedroom studio." When the National finally do make their next full-length, we can only hope for such broad strokes and brave steps.
Grade: A-