By: Austin Ray
Despite the sprinkles-turned-outright-downpour, a diverse crowd of 60 + fans turned up at Southstreet Seaport to check out Joanna Newsom and the Hold Steady one recent Wednesday night. The show was a part of the Seaport Music Festival 2004, a free, summer-long event that has already hosted the likes of Ted Leo, Sufjan Stevens, Nellie McKay and the Sugar Hill Gang. Unfortunately, thanks to Mother Nature, no one got to see the latter act. But the former, an immensely talented woman waving the freak flag for new folk, had a short chance to wow her audience.
After a short wait while the stage dried, Newsom took the stage to tune her harp. That's right, a harp. In fact, it was the only instrument that shared the stage with her during the truncated set. Though at first glance it may seem a little gimmicky, her skills on the apparatus that makes her look even smaller than she already is should silence any cynics.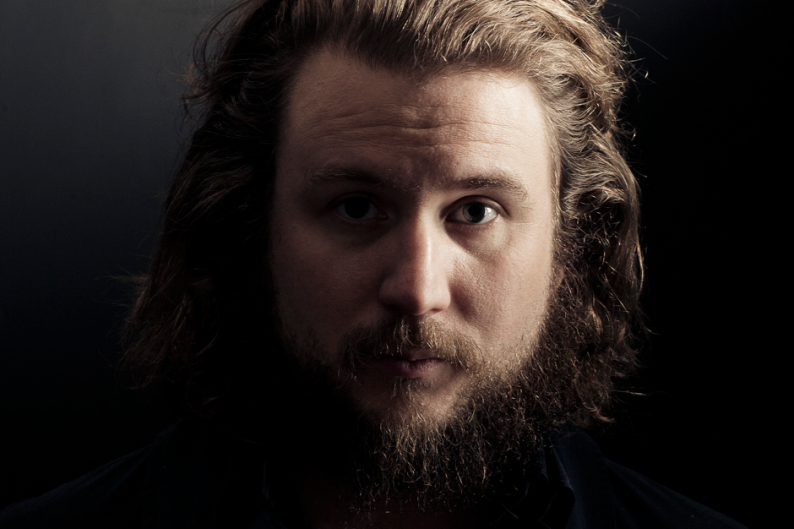 But oh, that voice. Watching the adorable 21-year-old singer-songwriter get ready to perform, the uninitiated may not have expected such sounds to come forth from her mouth. So childlike in quality, yet incredibly powerful, Newsom's voice bounced unpredictably from speaking-level to heights that would shatter glass if her tone wasn't so sweet and inviting. Her closest vocal brethren would probably be Devendra Banhart, though Newsom wields that same sense of unpredictability in a more innocent and spine-tingling way.
About three or four songs in, Newsom was informed by the good people running the event that she could only play one more song. Sure, it was pouring, and everyone who didn't bring an umbrella – as well as many who did – were soaked through to their ironic cartoon Underoos, but no one seemed to care. For her last number, a stagehand held an umbrella over Newsom and her harp, protecting them both from the fat drops falling from overhead. As for those in the crowd, Newsom's music took care of the elements in a different way, transporting each body to a place where the rain wasn't falling and the land was basked in a warm, inviting glow.