By: Jayanthi K. Daniel
Listening to Faded Seaside Glamour by Delays (Rough Trade) is like drinking from a glass of wine over an hour. The first sip might be bright, sparkling, fruity. Over time, the wine might mellow out, calm down, and reveal hidden flavors. At first, Delays come off as a sharp, lively pop band: they are entirely a pop band, but some of their music reveals a darker, more introspective and singer-songwriter side to this Southampton band. This side was showcased heavily during Delays' live show at NYC's Mercury Lounge on July 15th.
Delays, led by Euro-emaciated Greg Gilbert, didn't ignore their Brit-pop roots: they began their set with "Wanderlust" and "Nearer Than Heaven," their current single. Both songs are decorated with programming, handled by Aaron Gilbert, which resembles Caribbean tin-drums, the perfect summer pop sound. It might have been wise for the band to have separated the songs during the set in order to spread out the pop goodness. While "Hey Girl" and "On" lightened the mood at points, semi-ballads such as "There's Water Here," which Greg performed solo, and "Stay Where You Are" seemed lost on the audience who wanted to dance at every available beat. "Lost In A Melody," which will be the band's next UK single, was an ambiguous tune, traveling from Southampton to Bristol's techno countryside. It began with crisp beats that suggested electroclash, but it quickly tumbled down to a plain folk-rock ditty. There was a general sense of displacement to the set, one that the band could not overcome throughout the night.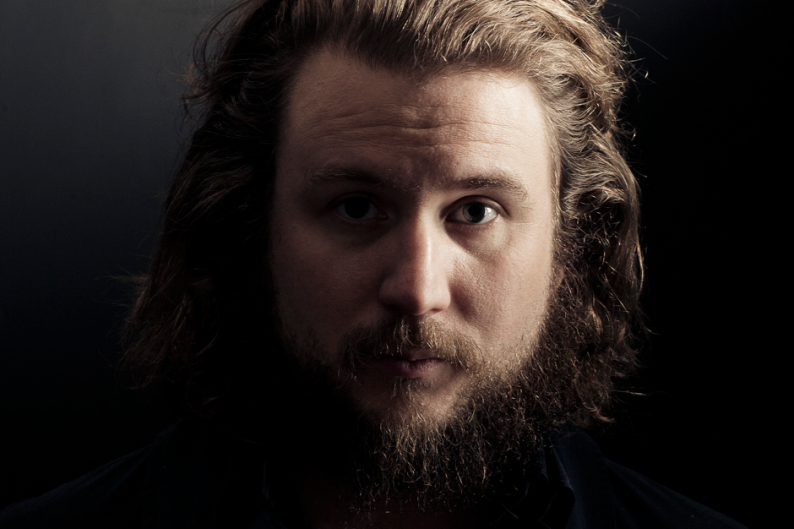 This isn't to say that Delays cannot handle themselves at all live: the band proved to be much more interesting on stage than on album. Greg Gilbert has been compared numerous times to Lee Mavers of the LA's, singing in a steady falsetto that, thankfully, did not break once during the set. He even rocked out during the show; while coming off as timid and shy on Faded Seaside, Greg let himself sing in lower ranges, and roared and rumbled like any good rock frontman, especially on "On" and the show's closer, "Long Time Coming." The entire band was surprisingly proficient in its accompaniments–one wouldn't expect harmonies to have been as perfect during an indie show as they were with Delays, and it was refreshing to actually hear a song in-tune for its entirety.
On the other hand, the band's presence on stage seemed to reflect the imbalance in its music. While a brooding Greg performed, Aaron would leave his station and wander(lust) around the stage, drinking water and staring at Greg while he sang. It was an unwanted distraction. Greg was fascinating to watch because of his quietude on Faded Seaside. The audience wanted to see what he would do, how loud his voice would become, how much he would lose control. That focus was lost as Aaron moved listlessly around the stage while his programs played on. Delays are young and inexperienced: they have time to tighten up their act, but it seemed that an affliction for distraction followed them through their music and their live presence.