By: Julia SimonEarlimart
The Frying Pan, NYC
July 6, 2004
Thanks to a misleading flyer, I arrived a solid two hours early to see Earlimart play a show in the gutted hull of the docked Frying Pan lightship. This gave me ample time to explore the 75-year-old hazard-ridden, barnacle-encrusted, floating wreck of a lighthouse that was refurbished as a club after being dredged from the floor of the Chesapeake Bay. It also gave me time to take a (very unscientific) poll to see what prompted other concertgoers to attend last Tuesday night's show in support of Earlimart's upcoming release, Treble & Tremble (Palm Pictures).
Download "The Hidden Track" from the upcoming album Treble & Tremble, out September 28.
The results: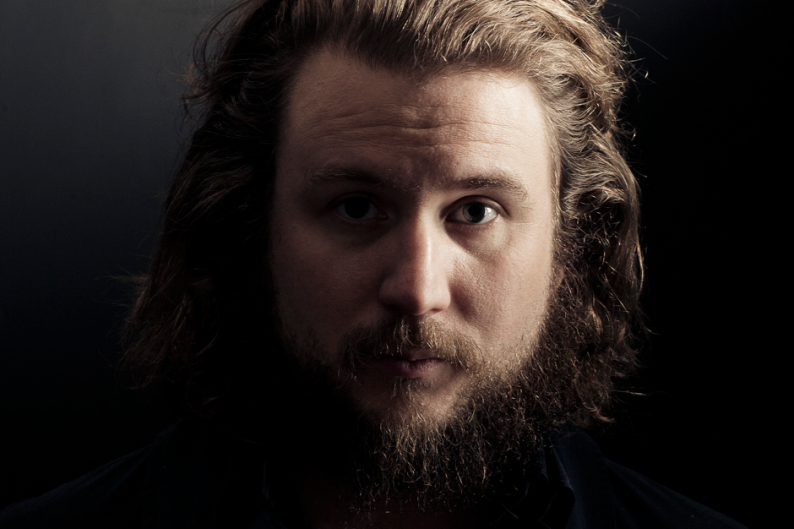 Gal sipping a beer: "I just like free stuff."
Kid playing ping pong on the dock: "Huh? Who?"
Man with a Gameboy (by far the most enthusiastic respondent): "Hold on?dammit, Mario!"
Preliminary results suggested that attendees weren't exactly Earlimart diehards. But judging by the crowd's post-show accolades, it's safe to say most landlubbers came ashore a fan. The band's delicate soundscapes, composed of eerie piano licks, sugared harmonies and Aaron Espinoza's sincere–and at times almost ethereal–tenor was enough to convert most casual attendees into bona fide Earlimart aficionados.
Opening their set with a new song, "1st Instant / Last Resort"– whose dreamy "la la las" captured a folky West Coast ethos–the band coupled the experimental-beach stylings of California's dios and the voice of Death Cab for Cutie's Ben Gibbard to offer a perfect set for any beach-y soundtrack. Not surprisingly, they also played "We Drink on the Job," from their sophomore release Everyone Down Here, which was featured on TV's The OC. But unlike the Fox Network version, the live song had a mastered quality to it. It showed that Earlimart's sound has evolved: whereas they once opted for grainy, AM-radio-esque codas to songs like "We Drink on the Job" and "The Movies" on Down Here, they seem now to prefer a reverb-free crispness. Only once did Espinoza's croon even crack. In "Broke the Furniture," there was rawness to the frontman's tenor that has worked well for the Strokes' Julian Casablancas and Elefant's Diego Garcia. For this California boy, it was a welcome break to his consistency, but hardly a hallmark moment.
Playing under poor lighting and competing with beer bottles clanking against the ship's steel innards was far from an ideal setting for this group, who belong on a tide-ebbed, sun-soaked beach. But nothing could detract from Earlimart's repertoire of trippy, wistful tracks. It didn't matter if the audience's swaying during the set-closing number, "Sounds," was willful or an inevitable consequence of being on a boat; it felt genuine to me.