By: Peter GastonThe Secret Machines
Bowery Ballroom, NYC
June 23, 2004
About two-thirds of the way through his band's set at a sold out Bowery Ballroom, Secret Machines keyboardist/vocalist Brandon Curtis finally realized he was playing for an audience. A faint grin emerged on his face, framed between damp strands of chin-length hair. But within moments his attention returned to the ivories and, more prominently, to his fellow bandmates: guitarist/vocalist/brother Benjamin Curtis and drummer Josh Garza. Without hesitation, the trio launched into "First Wave Intact," with Garza's drums thundering and Benjamin's fuzzy riff shredding. Beneath his monstrous and bushy coiffure, Garza stole blissful glances across the stage at Brandon, mouthing along to the song's lyrics in between spastic assaults on his drum kit, while Benjamin occasionally sought his brother's attention with a wide-mouthed smile.
Therein lies the appeal of the Secret Machines, both on their debut full-length, Now Here Is Nowhere, and live. These Texan expats shun the showy pomp and circumstance embraced by more than a few contemporaries, instead putting forth their massive, neuron-pummeling sound as the main event and performing as if they were still jamming in the tiny Brooklyn apartment that once served as their rehearsal space. At the Bowery, the band couldn't have cared whether the room was packed to the gills or as empty as a certain fellow Texan's head. To wit, they employed a stage setup that drew attention away from themselves–carefully placed lighting elements cast them as shadowy, backlit figures, and Curtis, who holds the lion's share of the band's vocal duties, remains seated most of the time, even while playing bass.
Meanwhile, just a few feet away, the crowd could do nothing but succumb to the aural onslaught. After the slow-building opener, "Now Here Is Nowhere" — during which the band members drifted out onstage in total darkness — unraveled into the surging "Sad And Lonely," guys began to yelp out uncontrolled, bursting whoops, while ladies raised their arms and slithered to the groove. The Machines traded back and forth between languid space-outs ("Pharaoh's Daughter") and percussive rants ("Road Leads Where It's Led") before dropping out into the ambitious (both in scope and title) "It's a Bad Wind that Don't Blow Somebody Some Good."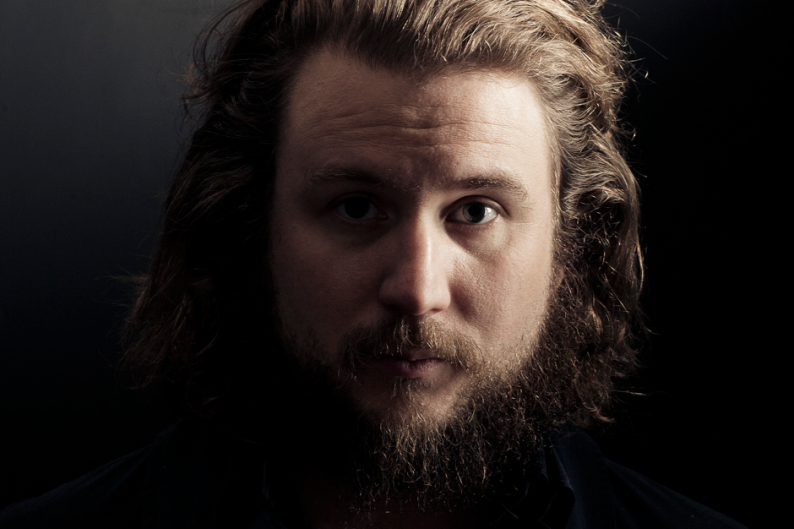 It would be easy to shrug off a few of these songs, particularly "Bad Wind," as sheer Pink Floyd wannabes, but the Machines' insatiable need for hard-driving rhythms set them apart. Just when they're about to veer off into the ether, Brandon's bass-replacing keyboard chords and Garza's insatiable pounding pull the whole mess right on back to earth.
And so the set came to a close. The melodic rambling of "Bad Wind" segued into the thunderous "First Wave Intact," on which one couldn't help but fear for Garza's life as he held the beat down with undying precision for a solid ten minutes. Benjamin added in a jagged, glitzy riff, and as the song built in intensity, Brandon tossed aside his bass in order to wreak havoc on the keys. By this point, multiple audience members were staring at the stage with their hands atop their heads in utter disbelief. At the fiery peak, the lights went out and the crowd roared like few New York audiences will ever roar.
After a brief pause that sort of simulated the time a crowd might wait for an encore (during which the band actually remained onstage, shrouded in darkness), the lights illuminated right in sync with the first drumbeat of "Nowhere Again," quite possibly this year's most solid rock track to date. At the song's conclusion, cymbals crashed, the guitar wailed, and the keys surged on each punishing crescendo. The trio then unceremoniously wandered offstage into the black, leaving both its massive sound and enamored cheers ringing from wall to wall.