By: William Mills
Critical consensus has it that Gomez has yet to achieve the kind of popularity that this Mercury-Prize-winning band has in the UK, but the energy of a shoulder-to-shoulder crowd at Webster Hall last week said otherwise. If this monumental concert was any indication of their draw in America, then everyone may soon see more of a Britpop revival. Who knows, (What's the Story) Morning Glory? may even begin to move units again.
This Yorkshire six-piece's big sound was complemented by an explosively spastic light show that made the stage nearly pulsate with color. It was quite a departure from opening act Ray Lamontagne and his spotlight acoustic serenade. He sang catchy relationship songs, a little bit of gravel in his voice lending a soulful gruff to his alt-country twang.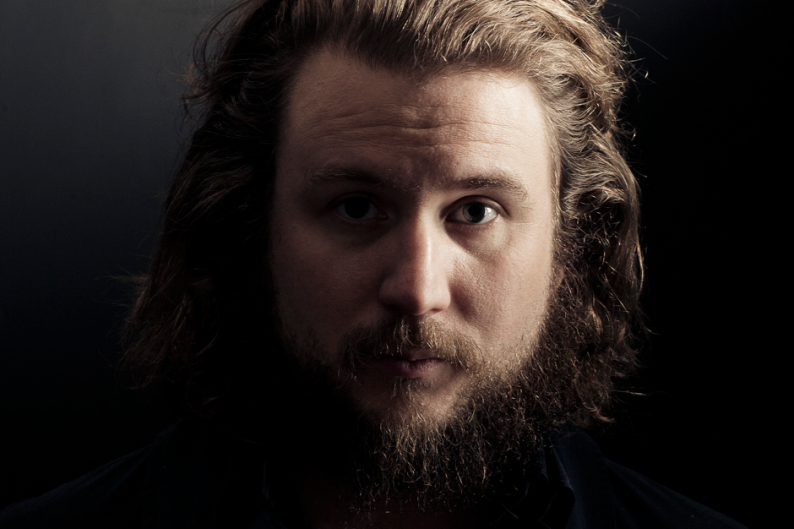 Ever since their 1998 debut, Gomez–Tom Gray (vocals, guitar, keyboard), Ian Ball (vocals, guitar, harmonica), Ben Ottewell (vocals, guitar), Paul Blackburn (bass, guitars, vocals) and Olly Peacock (drums, percussion)–has proven themselves versatile musicians, experimenting with acoustic blues, synth rock, and everything in-between. Touring off their latest effort, Split the Difference, which relies more on chugging guitars and sugary pop-rock melodies than on their previous three albums, Gomez played the harmonious rockers "Silence" and "Catch Me Up," but they didn't stop there. They pulled out old-school guitar grooves and solos that emphasized the band's sonic instrumentation rather than meaningful lyrical content. They lived up to their reputation for pulling out a song and stretching it for 10 minutes. The vibe? Jam band meets the Beatles. And the crowd loved it.
As they pumped out sing-along hits off their debut album, such as "Get Myself Arrested," everyone from the stage to the back bar had their eyes closed, mouthing the words, and soon they were bobbing up and down in a muted pogo. Some of the juice in Gomez's high-energy show came from the musical chairs between songs: The percussionist moved to the keys and a backup guitarist put down his instrument to grab the lead mic. Gomez's policy of "you write it, you sing it," brought all three vocalists to the plate, and with each came varying styles of retro pop, blues and classic rock.
Gomez's instrument swapping, extended set length and the mind-erasing lightshow were enough to make anyone forget exactly which songs they'd just heard. But one thing's for sure–the performance was bold and inspiring. After an encore that the crowd wouldn't let the band escape from, they thanked "the greatest city in the world," their continental fame finally realized.