By: Ginny YangWhat do you do when you are a member of one of the most criticallyadored alt-rock acts of the nineties, and your lead singer quits onyou during a show – by handcuffing himself to his mic tonot-so-subtly suggest that he is a prisoner? If you areguitarist Scott "Spiral Stairs" Kannberg, you willstart your own group, and name it after a Bay Area juveniledetention center.
Four years after Pavement's demise, Kannberg releases his second album, Monsoon, with the band Preston School of Industry. In the follow-up to All This Sounds Gas, Kannberg continues his tradition of relaxed lo-fi pop with quirky lyrics, jangling guitars, and charming messiness. But whereas his debut kicked off with a song about a band playing its final show, Monsoon drops all the old baggage and instead takes inspiration from the songwriter's move to Seattle. Accordingly, while his previous material is firmly entrenched in California culture, the new album's themes are informed by the Washington state rain. In this exclusive interview, the former record store clerk tells Spin about the creation of Monsoon, and the importance of keeping beer and barbecue in your studio.
Tell me about your solo tour in Australia.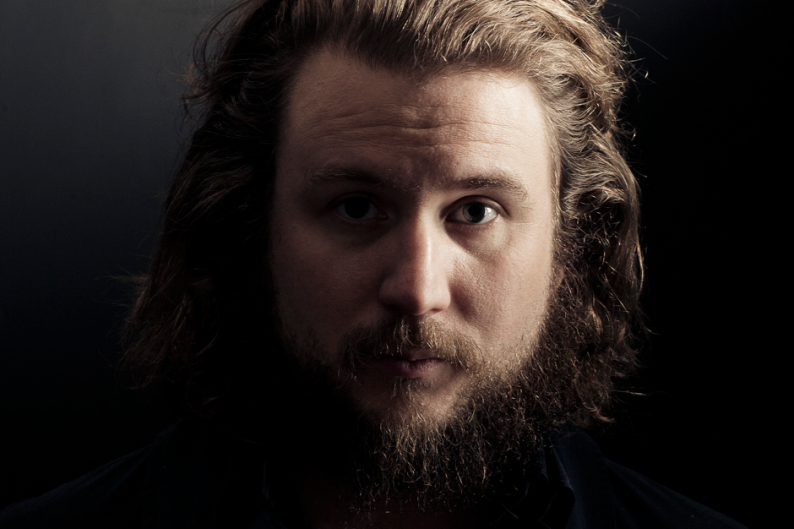 I was opening up for these friends of mine, Gersey, who were headlining. It was really fun. I brought my laptop along with me and put in a bunch of backing tracks from songs so it felt like karaoke [laughs]. I just wanted to make it a little more interesting and not just a typical acoustic set. I put everything in iTunes and during each show, I would have a different set list and just play along to it. Then I would play something from my iTunes library in between the songs – it was like I was DJing at the same time!
Do you prefer playing solo or are you looking forward to having a live band behind you?
No, I prefer a live band. It's much easier. You don't need adapters with a live band.
Preston School of Industry's first album was shaped by Pavement's break-up and material from the Terror Twilight sessions. Were there any themes or personal experiences that shaped the new record?
Yeah, I moved up from California to Seattle. A lot of the lyrics and overall feeling of the album reflects that change in scenery – a life change as well – and moving away. I had never moved out of California before. The northwest isn't that much different, but in a lot of ways it is. It rains a lot here.
What did you think of the response to the last album?
It was surprisingly nice, from the people who knew that the record was out. I went back to listen to it the other day for the first time in a while. I totally forgot how some of the songs sounded because we've been playing them live for so long and they change their personas. On the first record, all my ideas were put into each song. I would just keep everything in there, like "Oh, let's put horns on this song! Let's put a pedal steel! Let's put a violin!" Whereas with this record, I didn't do that. I kind of caught myself and said "Let's keep it simple." The new songs sound less loose and shambly, and a little more cohesive and confident. I think one of the reasons is that a lot of the records I've been listening to are really simple, and I wanted to make that kind of record. It's still complex, but it's simple in its form.
What are you listening to right now?
I'm listening to the new Shins record, the Fiery Furnaces, and the Long Winters. I got into Neutral Milk Hotel this last year, too. I'm always going to the local record store and asking them what's good. And music's as good as it's always been.
Aren't you friends with the Shins?
Yeah, we toured together on the last record we did! It's kind of funny seeing them becoming so big. I knew they were going to, but now they're getting a bunch of attention. It kind of reminds me of the way Pavement got big.
How did your collaboration with Wilco come about?
We had toured a bunch together and they were doing a show here in town. They had a day off, so I coerced them over to my house with beer and barbecue.
Whoa, they're easy!
[Laughs] Yeah, they're really easy. So after a few of those, I told them they had to get down to the basement to play on this one track and they all went down there and did it! It turned out great. I need to send them a CD so I don't get sued.
Do you keep in touch with anyone from Pavement at all?
Everybody is in contact every once in a while. That's the way Pavement is. When we weren't on tour or making a record, everybody was kind of doing their own things. Now that we're not a band, it's the same. We're doing our own thing.
Is there any artist you admire? Whose career would you most like to emulate?
I want to be like Ryan Adams! [Laughs] No, I'm just joking. I haven't even heard Ryan Adams. But there are tons of people that you kind of pattern things off of. It would be nice to be someone like Chris Knox, from New Zealand. He just keeps putting cool records out. He's like 50 years old and he's still putting out records every few years. It'd be nice to kind of do that, and not worry about anything else – just have fun putting records out.
Is there anyone you want to collaborate with?
Oh, yeah. I really like Bill [Callahan from] Smog, I should do something with him. I like Cat Power, but I don't know if we'd get along.
Why not?
Oh I don't know! [Laughs] I'm not a model. [However, Pavement frontman Stephen Malkmus was – he collaborated with Cat Power and was a model for Marc Jacobs' Fall 2001 line.] But there are tons of people. That's something I would definitely like to do for the next record, do more collaborations. But I just haven't figured out who to ask yet.
What are your plans for the year? Is it mostly going to be touring and promoting the new album?
Yeah, I think so – for the next few months at least. Other than that, I bought a house here in Seattle and we're remodeling it and there's yard work and gardening ? Answering e-mails and going to the post office ?
Yeah, yeah. Typical rock star stuff.
[Laughs] Staying out of the rain? Picking up the dog shit off the grass, that kind of stuff. And then going downtown to score some junk and stay high all day! [Laughs] No, I'm just joking.
Sorry, it's too late. That's going into the interview.