By: Jenn PreisselLali Puna
Faking the Books
(Morr Music)
On Faking The Books, Lali Puna's third full-length album, frontwoman ValerieTrebeljahr sounds more like a disaffected flight attendant peddling advice over a 747 loudspeaker than a rock star. And that's not necessarily a bad thing: The Korean-born, Portuguese-educated and (now) Berlin-based chanteuse writes electronic-pop songs with Tied + Tickled Trio alum Markus Asher that pair her disquietingly placid voice, Christopher Brander's hollow drums, Christian Heiss's twangy keyboard, and Asher's droning bass against escapist panoramas of digital sound.
The members of Lali Puna seem aware of the clash between the synthetic and stripped-down elements of their music, and the album's standout track, "B-Movie," highlights this dynamic: It opens on a nonsensical spoken-word lyric, backed by an incessant chord repetition and a no-wave torrent of cymbal crashing (which under different circumstances might win them a gig as the house band on Dieter's Sprockets). This Sonic Youth-inspired aesthetic seesaws against a synthesized whirring reminiscent of the interstellar dreamscapes of Air's Moon Safari, until the two apposite styles merge in a clamorous yet riveting climax. Likewise, the track "Left Handed" finds a digitized Trebeljahr "battling" with a naturalized and sultry incarnation of her own voice.
This stylistic indecision extends through the band's sonic and lyrical subversion of Trebeljahr's soothing intonations. Although Trebeljahr's voice is breezily hypnotic on "Grin and Bear," the trembling bass (which recalls the nervously clanging guitars ofInterpol's "PDA") and her paranoid lyrics ("You've been told/Leave your dignity at home/It's time to grin and bear") leave the listener spiraling in space. On the title track Trebeljahr, her voice broken by electronic fiddling, intones, "I'll be true again/But until then I'll fake the books." Lali Puna's contradictions, rather than frustrate, are an invitation to listen more.Fasten your seatbelts and enjoy the ride.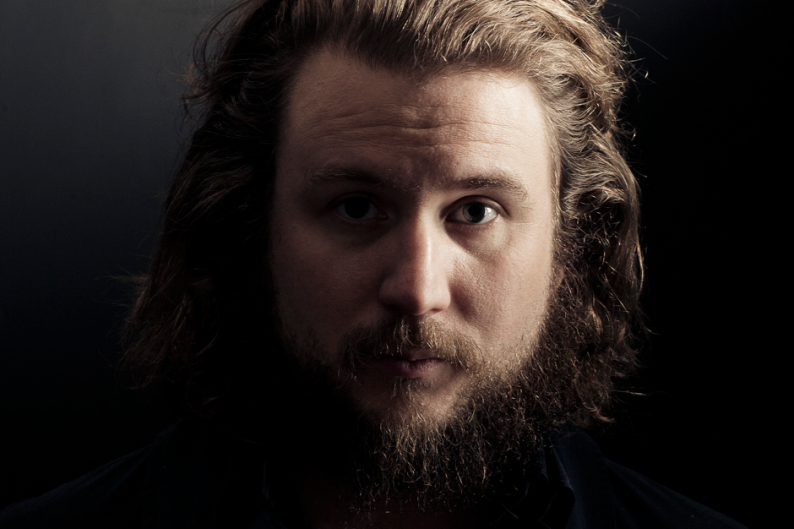 Grade: B+