Prior to Franz Ferdinand's recent performance at New York's Bowery Ballroom, questions like these resonated throughout the crowd: "Who is Franz Ferdinand?" "Which one is Franz?" "Are they German?"
Anyone who paid attention in history class had to be tempted to toss a textbook toward the heads of these poorly educated revelers. But it's far easier to let Franz Ferdinand-the band, not the Austro-Hungarian heir whose assassination lit the fuse for World War I-do the teaching. The lesson plan: ass-moving rock'n'roll.
The syllabus for Franz Ferdinand's frenzied assault on the audience possessed quite a bit more depth than one might expect. On set opener "Shopping For Blood," the grinding bassline and perky keyboard hook merely served as the supporting cast for a snide lyrical kidney punch at the wealthy, SUV-driving residents of Glasgow's nouveau-riche breeding ground, Merchant City.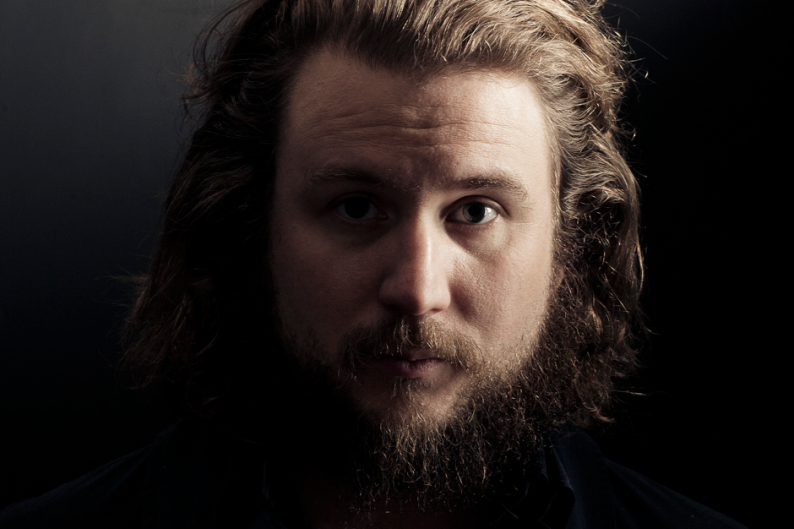 As the night progressed, Franz Ferdinand's hybrid of angular dance punk and social commentary routinely evoked impassioned screams from female concertgoers, won over skeptics, and made typically jaded New York hipsters shake it like a brand-name photograph. Tracks from the band's self-titled debut received cries of support from the sweaty assembled throng, most of whom had downloaded all or at least part of their oeuvre, as indicated by the large numbers who sung back the lyrics to non-album tracks "Van Tango" and the masterful "Love And Destroy."
All the while, vocalist/guitarist Alex Kapranos held court, posing triumphantly between songs and unleashing sexy stares out into the audience at every dramatic point in the set. Nick McCarthy added confident lead vocals on "Tell Her Tonight," keyboard flourishes throughout, and a boyish fashion sense with his tight slacks and '50s-era vintage top. Underneath the jangling guitars, bassist Bob Hardy and drummer Paul Thomson laid down shimmy-worthy rhythms, particularly on the throbbing single, "Take Me Out," a set highlight, and the delicate-to-devastating "Auf Achse."
The band that preceded the stylish Glaswegian set could have learned something by studying at the altar of Franz the Wise. Called Tight Fit, this outfit sported a potentially potent concept-a four-member '60s-style girl group fronting a separate, all-male garage rock band-but they failed to deliver any juice. The girls sang in the same key with little panache, and the backing music lacked any discernable quality or forethought. Tight Fit proved to be a failed experiment, ominously suggesting the Polyphonic Spree may have given birth to a hideous trend of bands with massive body counts.
The perpetually stoic Ambulance ranged through its new record-simply titled LP-and what a range it was. A big winner was "Ophelia," a quietly stirring mid-tempo number where Congleton's earnest vocals and subtle harmonies from bassist Matt Dublin gave a saccharine sweetness to a tale of distrust. The track, "Stay Where You Are," first conceived for the band's 2003 five-song EP, evolved into a cornerstone of the band's set, with Darren Beckett's drums maintaining a distinct yet mannered pulse that carried the song to a blissful crescendo.
When Ambulance decided to let loose, it happened unexpectedly and stunningly, like on "Young Urban," a shuffling ditty that kicked off with meandering chords and spacious grooves, then unraveled into an epic flourish of soul-drenching guitar licks from the diminutive-but supremely focused-Lysaght. To cap the set, the band launched into the instrumental "Yoga Means Union," which started off appropriately meditative before rising into a thunderous and gorgeous cacophony, followed by a raucous, all-out firestorm punctuated by Beckett's furious work behind the kit.
Ambulance seemed completely tuned into the night's obvious lesson: superb songcraft always carries the day, whether in the form of its own blissfully washed out Americana or Franz Ferdinand's gregarious nouveau dance punk.
To listen to Franz Ferdinand, click here.