By: Kathryn McGrathOn March 9, seven hours after Jack White pled guilty to assault andbattery, garage-pop band the Von Bondies strolled onstage at theMagic Stick to celebrate the release of their major label debut,Pawn Shoppe Heart. As Jason Stollsteimer sang "Lack ofCommunication" to a packed crowd, he stood mere feet fromwhere White had pummeled him three months before.
Initially charged with aggravated assault-a felony-White avoided jail time in a plea agreement with the prosecutor. After spending the morning at the 36th District Court house negotiating the agreement, White admitted before the crowded courtroom that he spat on Stollsteimer and hit him several times in the face. Stollsteimer required surgery to fix his eye after the beating.
"I regret allowing myself to be provoked to the point of getting into a fistfight," White told reporters outside the Wayne County courthouse. "But I was raised to believe that honor and integrity mean something and that those principles are worth defending and that's how I live my life." The defiant White, dapper in a fedora and a black pinstriped suit, was ordered by the court to take anger management classes and pay a $500 fine in addition to the court costs. White was also forbidden from having any further contact with Stollsteimer.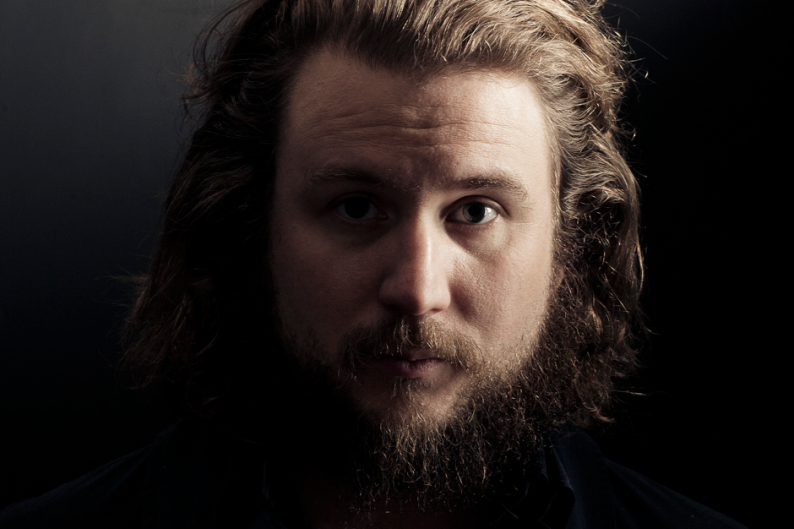 In an industry where trash-talking is about as common as trashing hotels, reports of rock star feuds have become a regular feature in the press (some recent examples include Dave Grohl vs. Courtney Love, the Osbournes vs. Billy Corgan, and the Strokes vs. Jet). Yet the two frontmen were once close friends. Before Detroit became ground zero for the garage-rock revival, White actively championed the Von Bondies, and included the band on the 2001 compilation he assembled, Sympathetic Sounds of Detroit. That same year, he also produced their debut, Lack of Communication, with Jim Diamond, bass player for the Dirtbombs. After Communication's release, the Bondies toured Europe with the White Stripes, and recorded a session with Jack for John Peel's popular Radio 1 program in the UK. But by the end of 2002, as record labels were circling the Bondies with offers, Stollsteimer's friendship with White had apparently come to a bitter end.
The mounting tension was alternately attributed to White's brief relationship with the Von Bondies' guitarist Marcie Bolen, and to Stollsteimer's public comments about their former producer. In interviews with the indie press, Stollsteimer exhibited signs of frustration with the popular narrative of the Von Bondies as second-string Detroit rockers who rode on the Stripes' coattails to success. Stollsteimer claimed that the majority of Lack of Communication had been produced by Diamond, whose name had been mistakenly left off the album credits, while Jack White countered in NME that Stollsteimer had become "very mean-spirited." Rumors of ongoing hostility were confirmed at the end of 2002, when Stollsteimer apparently told police that White had strangled him and punched him in the face. However, no charges were filed at that time.
A year later at the Magic Stick, White approached Stollsteimer, who was standing near the stage with his wife and band members Carrie Smith and Bolen during a performance by singer-songwriter Brendan Benson. According to Stollsteimer, the two had not talked in over a year, but when he turned away and refused to engage in a conversation, White spat on him. The Stripes frontman later asserted that Stollsteimer had landed on his left hand, which had been injured in a car accident last year, as they tussled, prompting him to strike Stollsteimer in the face.
White went on to claim that he hit Stollsteimer in self-defense, and even filed a police report after the Bondies singer went to the police. But after photos of Stollsteimer's battered face surfaced in magazines and newspapers across the country, he admitted in court that he was angry over things Stollsteimer had said about him in the press and to mutual acquaintances. "Mr. Stollsteimer did not, at any time, lay a hand on Mr. White, but was a victim of Mr. White's rage," the band's management responded in a press release last week. "We are relieved that this chapter has finally come to a close; Mr. White will address his anger issues."
According to SoundScan, 6,417 copies of Pawn Shoppe Heart were sold in the week following White's court appearance-just enough to nudge it onto the top 200 charts. The Von Bondies are also embarking on their first world tour that will take the band to Australia, Japan and the UK before they return to tour the US. While Stollsteimer and the Von Bondies try to establish themselves as something other than the band Jack White battered, White's been staying out of trouble by keeping busy. He produced Loretta Lynn's new album and appeared in Jim Jarmusch's upcoming movie Coffee and Cigarettes. A week after his plea, White joined Bob Dylan onstage at the Detroit State Theater to sing "Ball and Biscuit." Dylan left the stage unscathed.
Links:
Jack White and Bob Dylan's rendition of "Ball and Biscuit" is posted on the White Stripes website.
http://www.whitestripes.net/downloads.php