By: Ginny YangThe Monolith
Here Comes the Monolith
(Fortune Records)
The members of the Monolith probably didn't date a lot in high school, but were rather the ones sitting in the back of the classroom, pining for the beautiful loner that everyone else overlooked. Although they may not have gotten the girl, they channeled such yearnings into pretty lyrics. Their ingenuous songs sound like the love letters teenagers write before ever actually having their hearts broken, using words like "eternity" and "forever" without any trace of insincerity. Yet the world of the Monolith is more than just a Cameron Crowe flick; their rock spirit keeps the lyrics from sounding naïve, transforming their album into a deliberate statement against cynicism–with moogs.
Backed by a guest drummer, horn players, and a string trio, the Monolith's songs nearly burst with far-reaching melodies and orchestrations. The San Francisco threesome, which includes Bill Rousseau, Dahlia Ramirez, and Rogge, had dabbled in other musical projects before meeting on the Internet and forming in 2001. Although the individual vocals occasionally sound papery thin, the boy/girl sing-a-long harmonies are warm and sincere. "Heart Like A Diamond" sounds like Apples in Stereo with their keyboards, trumpets, and flugelhorns. "Heart of a diamond / Soul of a coalmine ? She shines," sings Rousseau admiringly. The sweetness remains throughout the album, and most of the lyrics read as though they were written in a yearbook-style message to a crush: "You're so smart / You frighten me with your charm / It's plain to see I like you / 10 x infinity." The songs are earnest and irony-free, but delivered with the conviction of kids who listened to a lot of "Sgt Pepper." "Ruby," in particular, combines psychedelia with a child-like sensibility. "You put your trust in all the rich kids' ruby tears," they sing over soaring strings, "Now you're tossed on a sea of broken glass." In "Alpha" and "Black Box Recorder," the strings and flugelhorns are dropped in favor of synthesizers (the latter is an audio tour through the recording process that serves as a digression from potential sentimental-theme overload).
But at times the Monolith is a little too cuddly for their own good. "Impossible You" plays out like a lullaby, from the soft, sweet cooing to the imagery of dancers, curly hair, and clouds. Lyrics like "And when men aren't looking / You're coughing up pearls" borders on over-the-top preciousness, without any of the elaborate arrangements of the other tracks to give the song some needed heft. Yet when brought back down to earth, the Monolith are adept at crafting personal songs about the dramatic highs and lows of being smitten. With situations so simple and universal, it's difficult not to yearn for the object of their affection. "Once You've Been To Paris," part of a three-movement throwback to folk harmonies that eases into guitar metal, is an ode to a dream girl who moves away, leaving behind a trail of broken hearts. "She gave the impression that she could touch / Every soul in the classroom," Ramirez sings, backed by electric guitars and rattling drums. This final track embodies the starry-eyed spirit of the band in its description of childhood love and loss. The results are weirdly eclectic, but may very well inspire you to approach that aloof beauty at your next reunion.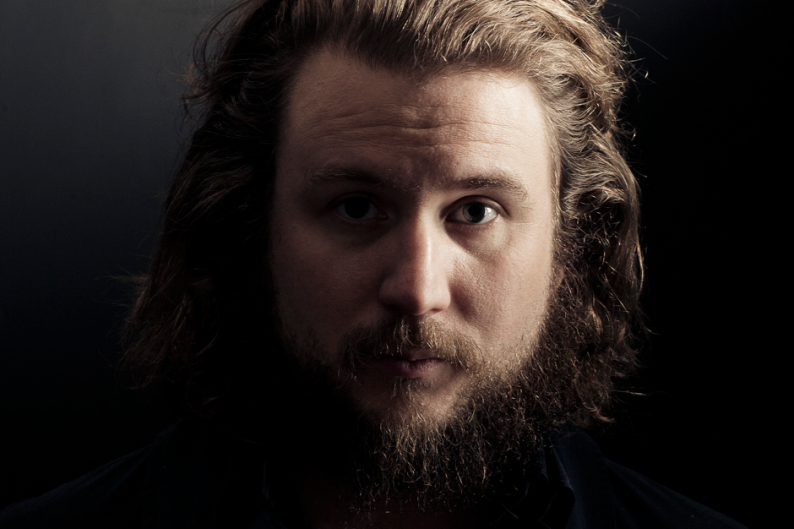 Grade: B+