By: Ginny YangMix together a few art-school degrees, a communal affinity fordancing, and a run-in with the police and you might begin to getthe musical juggernaut that is Franz Ferdinand. Hyped as the"next big thing" in their native UK press, thepart-time illegal-bar proprietors' debut EP, Darts ofPleasure (Domino Records), will make you want to kick up yourheels and/or snog the nearest person wearing a sweater vest andtight trousers. After supporting Interpol and Hot Hot Heat on tourin Europe, Franz Ferdinand made their stateside debut with threerecent shows in New York City. Before heading back to Scotland toprepare for an upcoming tour with fellow Glaswegians Belle &Sebastian, Franz Ferdinand singer Alex Kapranos, guitarist NickMcCarthy, bassist Bob Hardy, and drummer Paul Thompson sat downwith Spin online to talk about dance music, racehorses andthe dangers of doing your own stage lighting.
SPIN: What were your early gigs like?
Alex: We found an old art-deco warehouse in Glasgow that had not been used for about 10 years. So we found the owner and we came to the agreement that if we upgraded the building, replaced windows, set up the electricity, and cleaned it up, he'd let us use it for free. So we did it, named it the Chateau and it was great. It had a fantastic atmosphere, very much word of mouth–there were no posters around town, there was nothing in the media. It felt truly underground. There were two floors–one had seven or eight artists all exhibiting their work, and the other had bands and DJs. One of the floors of the building had been used for distributing sports equipment and there were hundreds of sunbeds with florescent tubes. So we lined one of the walls of the warehouse with these florescent tubes and that was the lighting for the show, flashing on and off. It was very exciting.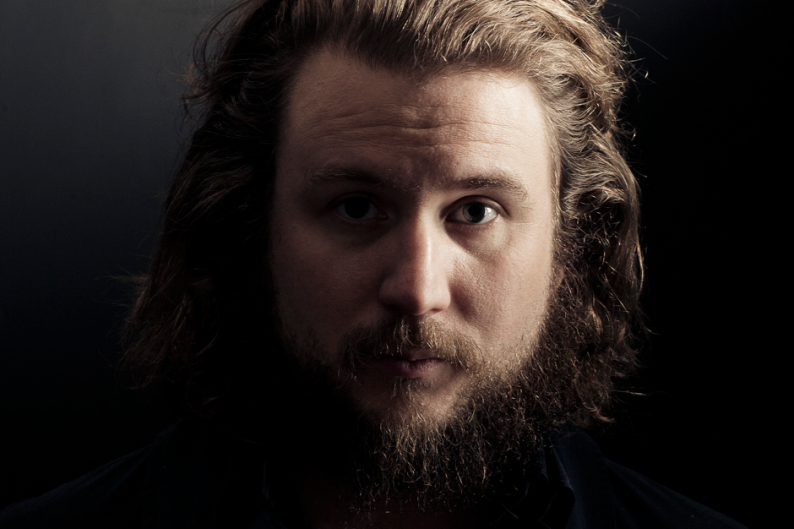 Bob: And Paul got a sunburn on the back of his neck!
Alex: [laughs] We ended up [eventually] getting closed down by the police, because the building was a real hazard and we were running an illegal bar in it as well. There were two staircases in the building, and whenever we got raided, these very fat Glaswegian policemen would stomp up one staircase, while we took all these crates of booze down the other staircase. It felt like Chicago in Prohibition times.
SPIN: Does Glasgow have a really tight-knit music community? I know you're going on tour with Belle & Sebastian–did you guys know each other before you were asked to open for them?
Alex: Yeah, I've known some guys from Belle & Sebastian for a few years or so. Glasgow isn't particularly a big town, and it has a very vibrant music scene. I don't think you get so much of the snobbery that bigger cities have–the guys from Belle & Sebastian came to a lot of our early shows. I've seen it in London, where bands won't go see other band's shows; in Glasgow, people tend to check each other out.
SPIN: How has your US tour been going so far?
Alex: For most of us, it's our first time in New York, and it's an exciting place to me. We really like playing places where people aren't so aware of our band or know what to expect. It's a real challenge, but thoroughly rewarding to win people over without any [pre-performance] hype. And when you see people getting into it, it's great.
SPIN: Do you notice any differences between American and European audiences?
Alex: They're not allowed to dance in New York [laughs].
SPIN: I was telling some friends I was going to see you last night and they said "Franz Ferdinand? Isn't he dead?"
Alex: His early stuff was really good!
Paul: Does he have any B-sides coming out?
SPIN: How did you come up with the name, anyway?
Alex: We'd gone through hundreds and hundreds of names and we had specific criteria: We wanted it to have a certain rhythm about it, and we wanted it to alliterate as well, preferably. But more importantly, we wanted it to be associated with some kind of event that had an impact on the world. And we came up with all sorts of different….I'm not even going to mention the ones we came up with because they're not good.
Paul: Black hags!
Alex: Bob and I were particularly into World War I [sheepishly]. We turned on the television and there was horseracing. And there was a horse called The Archduke, so we started talking, "Oh yeah, the archduke! Remember the archduke Franz Ferdinand?" And then we realized Franz Ferdinand fit every element of our criteria.
SPIN: A lot of critics have compared you to the Strokes, Interpol, Blondie, Blur–pretty diverse acts. How would you describe your own sound?
Alex: Gosh, not like any of them! [laughs] I think what distinguishes us is that we're quite rhythm-led as a band. One of the things we wanted to do when we got together was get a primal, dance thing across. We wanted to do what electronic music does to you at a club, but in a live, more organic sort of way.
Paul: We wanted something boppy and immediate and quick, but when you come back to it, there is more depth. There aren't very many bands that can do that.
Alex: You don't really think about why you are dancing, you just do it. And that's what we want to do. We want to keep the immediacy, but also bring a sort of a depth to [our music].
SPIN: What are your plans for next year?
Alex: In the UK we have a single coming out, and then the album, and then we're going to play everywhere for the next two or three years. Lots and lots of touring.
Paul: And then another album quite soon.
Alex: Yeah, we are quite desperate for some writing as well. And hopefully organize more Chateau-type events as well.
SPIN: In the UK, you've been drawing a lot of press. Does that make you nervous at all, when you've only just released an EP?
Alex: To be honest, we take this sort of Woody Allen approach with the press: Just carry on doing what you're doing and don't pay too much attention to it.
Bob: We're kind of living in a bubble anyway because we're together all the time, on the bus or on a van.
Paul: Yeah, my parents are really into it. When they read a bad review, they're not very happy about it. And the Astoria said our show was lackluster [laughs].
Alex: I don't think we can be too bothered about the press thing. Some bands get really snotty about the press, but I think that's a terribly snobbish attitude. I don't like exclusivity or elitism in music, and I think a negative attitude towards the press could be equally bad.
Paul: Is there anybody that you wouldn't want to listen to your music?
Alex: No, it's ridiculous. You put your music out to the public–you can't dictate who listens to it.