By: Dana VinsonBlur
Moving Units
Hammerstein Ballroom
New York
July 17, 2003
Blur's recent show at NYC's Hammerstein Ballroom was the musical equivalent of an evening at Epcot Center. People from all walks of life came together, more soda was consumed than beer, and of course, there was lots of singing. Boys in Fred Perry jackets mixed freely with Goth girls wearing spiky dog collars; kids in Diesel Jeans and flip-flops ogled British girls in short skirts and chunky boots; and, needless to say, the Strokes were present.
Opening band the Moving Units tried their best to move the crowd with pulsing drums and with catchy guitar licks. But despite the band's best efforts–drummer Chris Hathwell banged away at the skins like a crazed man and singer Blake Miller writhed around the stage as he pounded out manic rhythms on his guitar–the Units' new wave-tinged punk left many Blur fans stranded out in leftfield.
But the crowd sprang to life when the Brits took the stage. The ballroom, now completely full, rang out with whoops and hollers as Blur frontman Damon Albarn, decked out in tailored grey suit and cream-colored suede clogs, strolled out to the microphone. Bassist Alex James struck a cooler-than-thou pose as the band launched into "Ambulance," the first track off their new release, Think Tank. The audience nodded along with the new tunes, but when Albarn strummed an acoustic version of "Beetlebum" (off of 1997's self-titled release), and then fully unleashed the beats with their pop-dance classic "Girls and Boys," Beatlemania-worthy screams filled the room. James turned around and shook his backside at the crowd, while Albarn crawled off the stage into the audience, shouting the refrain into the microphone while eager fans groped the sweaty singer. Capitalizing on a quieter moment, the front man took it from loud to lounge, lighting a cigarette and sauntered around the stage with his mojo on overdrive during the melancholy "Good Song."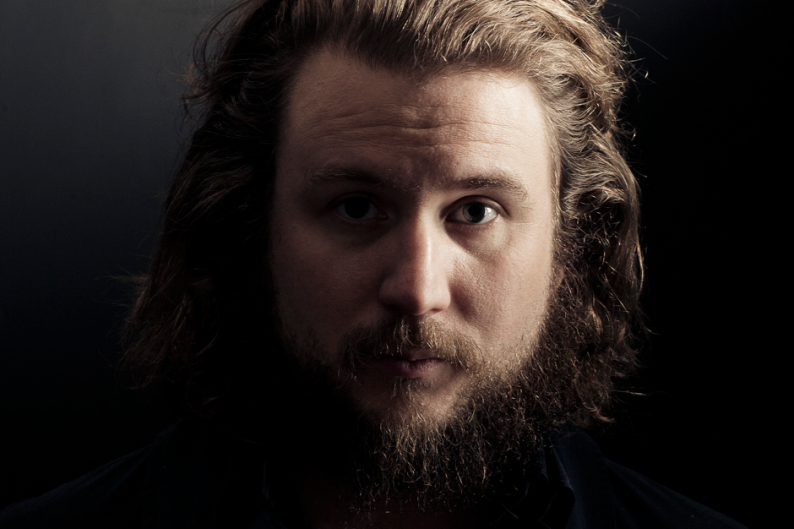 After a rousing encore, satisfied fans filed out of the Hammerstein Ballroom. Some found their way to the stage door, craning their heads in anticipation of the band's departure. And for two long hours they waited, CDs and Sharpies at the ready, but nary a rock star appeared. Eventually, Strokes drummer Fabrizo Moretti emerged, where he was greeted with shouts and whistles. A clueless girl with a thick British accent screamed at him, "Did you get to spend time with Blur?" At first there was laughter, but it soon became clear that she had no idea who Moretti was. The star took it in stride, although he seemed little bewildered. Dusting the chip off his shoulder, he walked off, proving that maybe it is a Blur world after all.