Discerning rock fans seeking (extremely) serious relationship with band of brainy superheroes. Must like long vowels and Aphex Twin; must fear bears, cyborgs, and meeting people. No Republicans, please.
Pablo Honey (Capitol, 1993)A paltry debut that barely hints at the band's untapped potential, as Yorke's effervescent tenor is elbowed aside by guitars that mostly chase their own tails. Things perk up a little in act three: "Prove Yourself" and "I Can't" are smarter and thornier than the '90s alt-rock radio fave "Creep."
The Bends (Capitol, 1995)An Incredible Hulk-grade growth spurt. Jonny Greenwood leads a three-guitar assault on a world where everybody's melancholy, everything's broken, and even the trees are fake. Overflows with mini-epiphanies (title track, "Just") and concludes with a foreboding dare: "This machine will not communicate these thoughts." It will, children. It will.What we said then: "Too much nodded-out nonsense mumble, not enough concrete emotion." (May, 1995)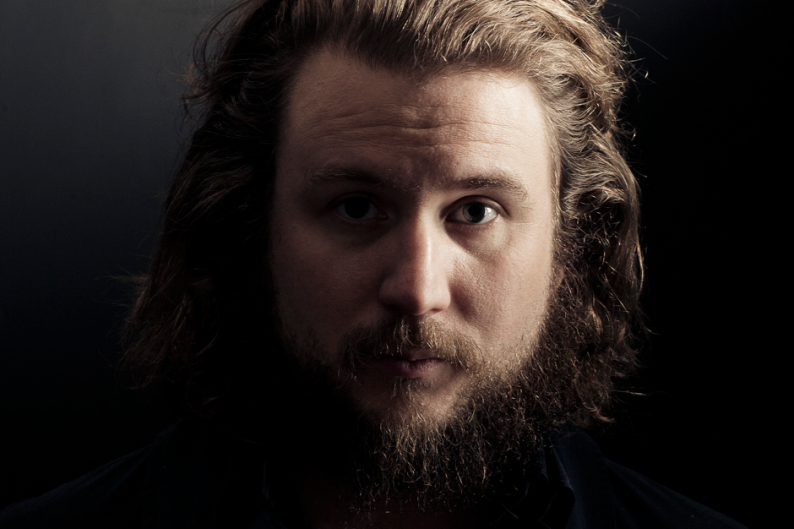 OK Computer (Capitol, 1997)In which the band plants one foot on rock terra firma while dipping the other into a slippery studio netherworld. Nobody needs to hear Thom Yorke's Mac rambling about its hopes and dreams for 1:57, but the album succeeds as a 12-song alienation opera, and as an unrealized film script for a midnight movie that would mess you up good.What we said then: "It's not the gadgetry that makes this album fly, it's the embattled musicianship, the tightly wound arrangements, the whacked-out but tangible humanity." (August, 1997)
Kid A (Capitol, 2000)The real OK Computer: Radiohead submit to the sultry advances of a digital future. As stuttering and shimmering layers of processed sound envelop him, Yorke tries to figure out whether any of this is really happening, asks himself why the hell he chose to gulp down the red pill, and wonders where he parked the car. What we said then: "Kid A confounds its role as the most-awaited alt-rock record of the year by thwarting the impulse to interpret or identify." (October 2000)
Amnesiac (Capitol, 2001) If Kid A slaps like a cold shower, Amnesiac is a lukewarm bath. Live instruments cozy up to plastic synth tones; dark corners bleed warmth and color. The band seems to reinvent itself from scratch with every song–one minute they're Wendy Carlos, the next they're sipping whiskey in Dixie. You can practically run your thumb over the gritty textures of "Pulk/Pull Revolving Doors," which somehow leads into the vaudevillian vocal of "You and Whose Army"–a true memory lapse.
I Might Be Wrong: Live Recordings (Capitol, 2001)Named for an Amnesiac track that became a secret set-list weapon on tour, I Might Be Wrong translates studio wizardry into vibrant live performances. "Like Spinning Plates" becomes a breathtaking elegy; "Everything in Its Right Place" an overdubbed jigsaw worthy of Sgt. Pepper's. An acoustic "True Love Waits" caps things off–its pained humanity cuts through the smoke and smashes the mirrors.
An excerpt from this article was published in the print edition of the July issue of Spin.