Ten musicians known for their distinctive headwear
one L.L. Cool J (Kangol bucket cap)
two Devo (red plant pots)
three Buckethead (KFC bucket)
four Slash (top hat)
five Slick Rick (crown)
six Axl Rose (bandanna)
seven Dwight Yoakam (cowboy hat)
eight Phil Collins (comb-over)
nine Eazy-E (Jheri curl)
ten The Edge (hasn't been seen without a hat since 1988)

Six Things J.Lo Says Ben Will Always Be On "Dear Ben"
My Lust
My Love
My Man
My Child
My Friend
My King
Five Examples Of What It Would Be Like If A Stand-Up "Observational" Comic Designed An Entire Routine Around Metallica Lyrics
1. "And what's the deal with that guy in the song 'One'? He can't live, but he can't die, either? I didn't know having no arms and legs made you immortal. What's up with that?"
2. "And what exactly is the harvester of sorrow trying to harvest? What's he doing–picking up his mother-in-law? I wanna know!"
3. "And what's the deal with that 'Enter Sandman' video? It features a kid who dreams his bed gets crushed by a semi? Is this a common nightmare? I mean, come on–was this kid raised in a Peterbilt factory? What is his problem?"
4. "And what's all this stuff about 'To Live Is to Die'? That's just nonsense. I suppose these are the same guys who thought it was a good idea to park in a driveway and drive on a parkway. Now I've seen everything!"
5. "And who is this 'Master of Puppets' anyway? Do Metallica hate marionette artists? Is this some kind of beef with Being John Malkovich? What is going on here, people?"
Eight Extremely Short Artists
1. Joe C. (3'9″)
2. Bushwick Bill (4'6″)
3. Bow Wow (4'8″)
4. Lil' Kim (4'11")
5. Kylie Minogue (5'1″)
6. Prince (5'2″)
7. Ronnie James Dio (5'3″)
8. Glenn Danzig (5'4″)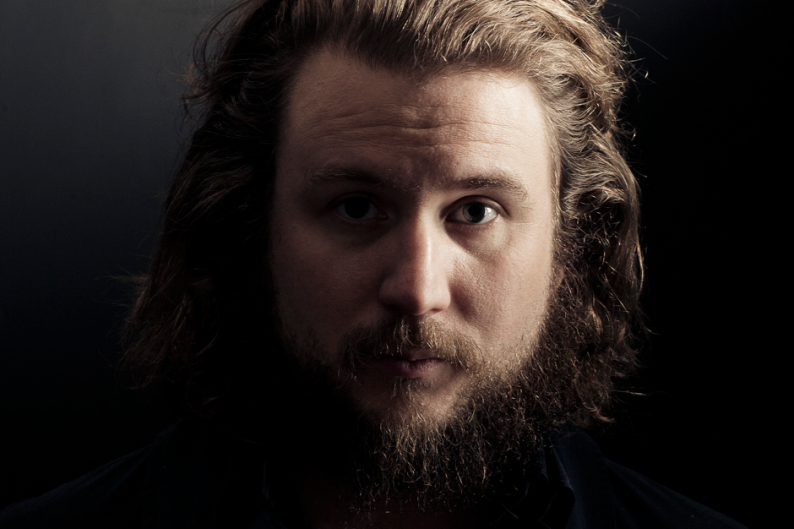 Top Ten Epic Stage Props
1. The Parliament-Funkadelic mothership
2. The electric Kiss lightbulb sign
3. The helmet that Arthur Brown used to set his head on fire while singing "Fire"
4. The coffin Screamin' Jay Hawkins emerged from for "I Put a Spell on You"
5. Cypress Hill's inflatable Buddha and bong
6. Pink Floyd's inflatable pig
7. The Rolling Stones' inflatable phallus
8. The Beastie Boys' inflatable phallus
9. Blackie Lawless' circular-saw codpiece
10. Alice Cooper's guillotine
Top Ten Reasons Rappers Are Late For Shows
1. Piece of spinach stuck in hard-to-reach part of gold fronts
2. Intense game of Boggle back at the crib
3. Twisted ankle putting a foot in somebody's ass
4. Busy slow-cooking beef
5. Lost keys to gold-plated helicopter
6. Woodworking class at the Learning Annex ran long
7. Accepted ride to venue with Axl Rose
8. Kevlar sweat suit still in dryer
9. Still trying to determine where dawgs are at
10. Ain't goin' nowhere till after Everwood
Top Seven Sterling Quotes From Oasis' Gallagher Brothers
1. "I'm the singer, and the only personal lyric I'm singing is 'I've got a 12-inch cock, d'ya want some?'"–Liam
2. "There are shitloads of meaning in the songs. I don't know what they mean, but there's still meaning there."–Liam
3. "I've only got one thing to say: 'sausages.'"–Liam accepting a Brit Award in 1996
4. "At the end of the day, you can go to a Radiohead show and stroke your fucking beard and watch the fucking cunt complaining, or come see us, put your arm around your best mate, and have it."–Noel
5. "Shoes excite me. Lager excites me. America excites me. Stools excite me. Everything excites me. I'm just one excited young man."–Liam
6. "The thing that still pisses me off to this day is that cunt fuck said we engineered the battle with his bunch of wankers. Oasis don't need to compete with a bunch of cunts."–Noel (on Blur's Damon Albarn)
7. "Call us arrogant if you want, I don't care. Just as long as we don't get called Aerosmith."–Noel
Top three coolest song-ending ad-libs
1. "I've got blisters on my fingers!"–the Beatles, "Helter Skelter"
2. "Yowza!"–Guns N' Roses, "Mr. Brownstone"
3. "…get pissed, destroy!"–Sex Pistols, "Anarchy in the U.K."
Six things Kiss haven't marketed to their army
1. Kissyringes
2. Pork
3. Weapons of mass destruction
4. Porn (gay, male)
5. "I Can't Believe It's Not Kiss" butter
6. Kiss wooden stakes, specifically designed for the killing of Kiss vampires sleeping in Kiss Koffins
Top Six Jobs Pop Stars Claim They'd Have If They Weren't Famous
1. Pumping gas 2. Delivering pizzas 3. Drug dealer 4. Bum 5. Unemployed due to incarceration 6. Shoe salesman (Nigel Tufnel only)
Four Song Lyrics That Define "Surrealism"
1. "It takes about half a day to get there….if we travel by my dragonfly."–Jimi Hendrix, "Spanish Castle Magic"
2. "You've got the universe reclining in your hair."–T. Rex, "Jeepster"
3. "It's on Amerika's tortured brow / That Mickey Mouse has grown up a cow."–David Bowie, "Life on Mars?"
4. "Seventh night the unicorn is waiting in the skies / A symptom of the universe, a love that never dies."–Black Sabbath, "Symptom of the Universe"
Five Michael Jackson songs that forever redeem him no matter what crazy stuff he does next
1. "Don't Stop Till You Get Enough"
2. "Wanna Be Startin' Somethin'"
3. "Rock With You"
4. "I Want You Back"
5. "I'll Be There"
Top Four Things Iggy Pop Has Rolled Around In Onstage
Broken glass
Peanut butter
Stroh's
His own blood
Seven Rock Stars With Bad Teeth
Shane MacGowan (missing, rotten)
Jewel (fang)
Billie Joe Armstrong (snaggletooth)
Ol' Dirty Bastard (crooked, too much gold)
Freddie Mercury (protruding, four extra teeth)
John Frusciante (dentures)
Thom Yorke (British)
Five Things Joey Ramone Did Wanna Do
1. Sniff some glue
2. Be sedated
3. Run away from home
4. Be your boyfriend
5. Steal from the rich and give to the poor
Five Things He Didn't Wanna Do
1. Be a pinhead no more
2. Fight on Christmas
3. Go down to the basement
4. Be buried in a pet cemetery
5. Grow up
Top Ten Death-Metal Album Titles
01 Utopia Banished, Napalm Death
02 To Spite the Gland That Breeds, Blood From the Soul
03 My Arms, Your Hearse, Opeth
04 Whoracle, In Flames
05 Wake Up and Smell the…Carcass, Carcass
06 Pleasure of Molestation, Hypocrisy
07 Return to the Apocalyptic City, Testament
08 Sons of Satan Gather for Attack, Dimmu Borgir/Old Man's Child
09 Skeleton Skeletron, Tiamat
10 Keeper of the Seven Keys, Part II, Helloween
Six Wacky Sidekicks:
Sonny Bono (Cher)
Flavor Flav (Chuck D)
Buckethead (Axl Rose)
Joe C. (Kid Rock)
Bubbles the chimp (Michael Jackson)
Wes Borland (Fred Durst)
Five Great Rock Ironies
11111 Beach Boy Brian Wilson (writer of "Surfin' Safari," "Surfin' U.S.A.," and "Catch a Wave") can't surf.
2222 T. Rex singer Marc Bolan (who claimed to "Drive a Rolls-Royce / 'Cause it's good for my voice") couldn't drive.
333 Phil Spector (producer of the classic A Christmas Gift for You) was Jewish.
44 Kiss' Gene Simmons (who sang "Cold Gin") doesn't drink.
5 Judas Priest's Rob Halford (who was branded a misogynist for singing the line "I'm going to force you at gunpoint to eat me alive") was talking about a guy.
Chris Carrabba's Top Five Songs Guaranteed to Make Him Happy
1. "Wild Honey," the Beach Boys 2. "Just a Simple Plan," Piebald 3. "Army," Ben Folds Five 4. "Sir Duke," Stevie Wonder 5. "Get In or Get Out," Hot Hot Heat
Top Five Songs To Play To Get Your Parents Concerned About You
1. "Too Drunk to Fuck," Dead Kennedys
2. "Mommy, Can I Go Out and Kill Tonight?" Misfits
3. "Pay to Cum," Bad Brains
4. "I Don't Like the Drugs (But the Drugs Like Me)," Marilyn Manson
5. "Gun in My Mouth," Geto Boys
Five Cover Songs So Bad They Totally Destroy The Originals
-1 Madonna, "American Pie" (Don McLean)
-2 Limp Bizkit, "Faith" (George Michael)
-3 Britney Spears, "I Love Rock 'N' Roll" (Joan Jett and the Blackhearts)
-4 Guns N' Roses, "Sympathy for the Devil" (Rolling Stones)
-5 The Police, "Don't Stand So Close to Me '86" (the Police)
….And Five Covers So Good They (Almost) Destroy The Originals
+1 Jimi Hendrix, "All Along the Watchtower" (Bob Dylan)
+2 Soft Cell, "Tainted Love" (Gloria Jones)
+3 Devo, "(I Can't Get No) Satisfaction" (Rolling Stones)
+4 Quiet Riot, "Cum On Feel the Noize" (Slade)
+5 Cake, "I Will Survive" (Gloria Gaynor)
Jay-Z Appearances Where He Talks Back To The Producer And/Or Requests That The Volume Be Turned Up Or Down In His Headphones And/Or Proclaims That He's About To Nail The S**t In One Take
"Guess Who's Back," Scarface
"One Minute Man(Remix)," Missy Elliott
"U Don't Know (Remix),"J ay-Z
"Blueprint 2," Jay-Z
"1, 2, Y'all," Memphis Bleek
Current Rock Stars Who Look The Way Rock Stars Are Supposed To Look
* Gwen Stefani, No Doubt
* Andre 3000, Outkast
* Donna A., the Donnas
* Julian Casablancas, the Strokes
* Jack White, the White Stripes
* Chris Cornell, Audioslave
* Lenny Kravitz
* Shirley Manson, Garbage
* Howlin' Pelle Almqvist, the Hives
* Dave Grohl, Foo Fighters
The Seven Least Rock'n'roll-Sounding Names
1. Chester Bennington (Linkin Park)
2. Lenny Kravitz
3. Chad Kroeger (Nickelback)
4. Chad Smith (Red Hot Chili Peppers)
5. Johnny Rzeznik (Goo Goo Dolls)
6. Bun E. Carlos (Cheap Trick)
7. Jonathan Davis (Korn)
Five Best Guitar Solos Of All Time, According To Former Smashing Pumpkin James Iha
1. Jimmy Page on "Stairway to Heaven"
2. Tom Morello on "Killing in the Name"
3. Kurt Cobain on "Smells Like Teen Spirit"
4. Jeff Beck on "Led Boots"
5. Robert Smith on "A Forest"
Top Ten "New Dylans"
1. Donovan (1966)
2. John Prine (1971)
3. Loudon Wainwright (1973)
4. Bruce Springsteen (1975)
5. Elvis Costello (1977)
6. Paul Westerberg (1985)
7. Beck (1994)
8. Jakob Dylan (1996)
9. Ryan Adams (2001)
10. Conor Oberst (2002)
The Saddest Songs Of All Time, According To Ryan Adams
1. "That Joke Isn't Funny Anymore" The Smiths
2. "Hurt," Nine Inch Nails
3. "Train Song," Tom Waits
4. "You're a Big Girl Now," Bob Dylan
5. "It Makes No Difference," The Band
6. "My Morphine," Gillian Welch
7. "Colors and the Kids," Cat Power
8. "Untitled (How Does It Feel?)," D'Angelo
9. "Shadow of a Doubt," Sonic Youth
10."Down in a Hole," Alice in Chains
11."Perfect Circle," R.E.M.
Top Two Albums With "Use Your Illusion" In The Title
1. Use Your Illusion II
2. Use Your Illusion I
Ten Infamous Moments In New-Wave Hair
1. Mike Score, A Flock of Seagulls 2. Alannah Currie, Thompson Twins 3. Robert Smith, the Cure 4. Dale Bozzio, Missing Persons 5. Aimee Mann, 'Til Tuesday 6. Kate Pierson and Cindy Wilson, the B-52's 7. Annabella Lwin, Bow Wow Wow 8. Ian McCulloch, Echo & the Bunnymen 9. Limahl, Kajagoogoo 10. Ranking Roger, General Public
Five Best Demonic Laughs
1. Sex Pistols Johnny Rotten's cackle on "Anarchy in the U.K."
2. Metallica The puppetmaster's evil "ha-ha-ha-ha" at the end of "Master of Puppets"
3. Beatles The "ho-ho-ho, hee-hee-hee, ha-ha-ha" after John Lennon wonders, "Don't you think the joker laughs at you?" on "I Am the Walrus"
4. Devo The "ha-ha-ha" chorus on "Peek-a-Boo!"
5. Vincent Price Deep-echo laugh on Michael Jackson's "Thriller"