By: Robbie ChaplickThe Dismemberment Plan
Bowery Ballroom
New York City
Feb. 4th, 2003

It was all going according to plan, wasn't it? We were the coolest couple on the scene, together for ten years. Eventually you cultivated a loyal following with what the critics called a "unique brand of sample-laden punk-funk." Fine, it hurt a little bit, but I was cool sharing you with the rest of the world. You sold 25,000 copies of your last album, the bombastic yet introspective Change, selling out city after city on your most recent tour. I was faithful to you the whole freaking time, wasn't I? So how could you leave me when things were going so good?
More than one fan was left feeling like a jilted lover when Dismemberment Plan abruptly announced their plans to break-up during a recent US tour. So it's not too surprising that at the first of two shows at New York's Bowery Ballroom last week, the subdued audience cast a somewhat critical eye on the seemingly callous band. But the Plan maintained a passive-aggressive stance–maybe they wanted the fans to understand their motives, but they weren't about to address the subject directly.
The quartet took the stage in a subdued fashion, but abruptly flung themselves headfirst into a set of fan favorites. Lead singer Travis Morrison broke out his ironic smile for the opening track, "What Do You Want Me To Say?" an anthem of sorts for the tension-filled night. They went on to play a restrained set, focused looks and tight playing taking the place of Morrison's usual spastic freak-outs. But the set eventually took off with "The Ice Of Boston," powered in part by a Bastille-style storming of the stage by a small army of art-school kids clad in baby-doll band tees, bounding around and pumping their fists in the air. As they flung themselves around the stage, bassist Eric Axelson smirked and flashed an OK sign to the charging bouncers, telling them to stay away.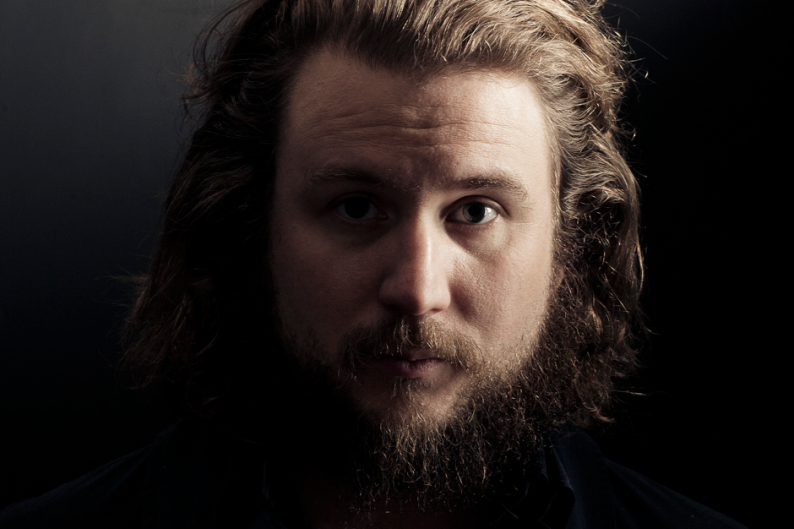 The Plan combed through their back catalog, throwing in party anthems such as "You Are Invited" and "Gyroscope," switching off instruments and grooving in unison as the crowd picked up steam. Morrison thwacked his keyboard with abandon, shimmying and twitching with a David Byrne-esque swagger, while Axelson wielded the left-handed bass with a wicked recoil when drifting back from notes far down the neck.
But just as the audience was getting down, the Plan broke out a new track, which Morrison introduced with a touch of aloofness. "We're not going to talk about it," he said matter-of-factly, pausing to survey the crowd. "But there's a song we're always asked about"–a unreleased song called, ironically enough, "Change," featuring a breakneck keyboard skronk that flickered over a funky guitar riff before filtering into the chorus's first line, "Oh my God have you changed." The audience took notice of the implicit criticism, shooting searching glances to friends, and then to the band as if to say "was it something I said?" But the band left everyone in the dark, their lyrics acting as a smug yet poignant "Dear John" letter. But finally, as if to let their fans down gently, they dug into "Following Through," singing: "It could have been good/ It could have been something special/ It may have had real potential/ It never could show." And Morrison's accompanying words of wisdom were balm for the wounds: "Nowadays, the underground is out of fucking control. And the way I see it, we're leaving things in pretty good hands."