The 40 best albums of 2002, as ranked by the SPIN editors. [This list was originally published in the January 2003 issue of SPIN.]
1. 2 Many DJs, As Heard On Soulwax Pt. 2 (self-released)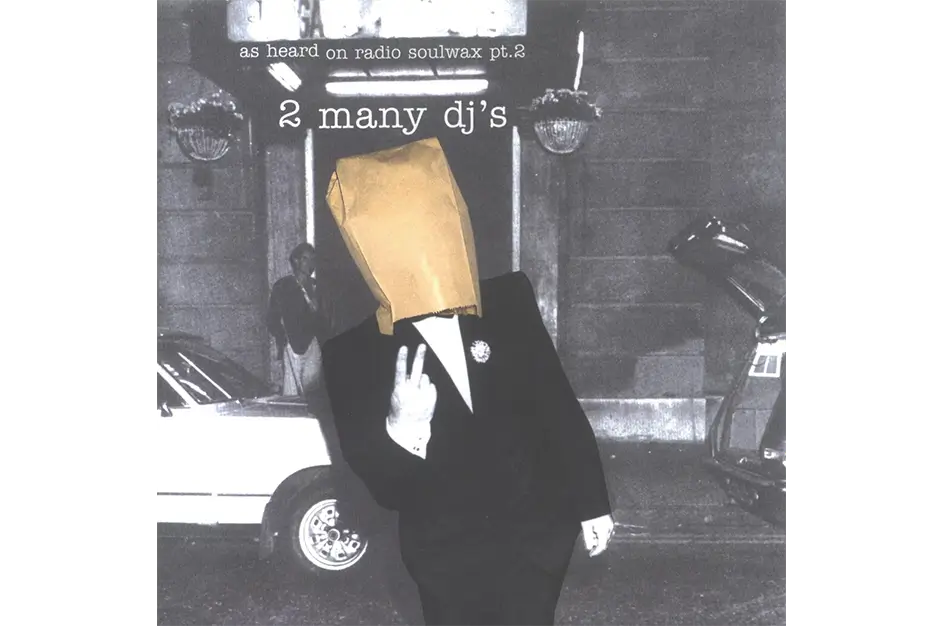 As content barons struggled to keep their assets on lock in a post-Napster world, Belgium's Soulwax – –the DJs who made Salt 'N Pepa's "Push It" do the dirty-dirty with the Stooges' "No Fun" — got busy with the skeleton key. Their quasi-legal mix CD is the year's best novelty record — and a reminder that pop culture should be a playground, not a monolith.
Alex Pappademas
2. Super Furry Animals, Rings Around the World (XL/Beggars Group)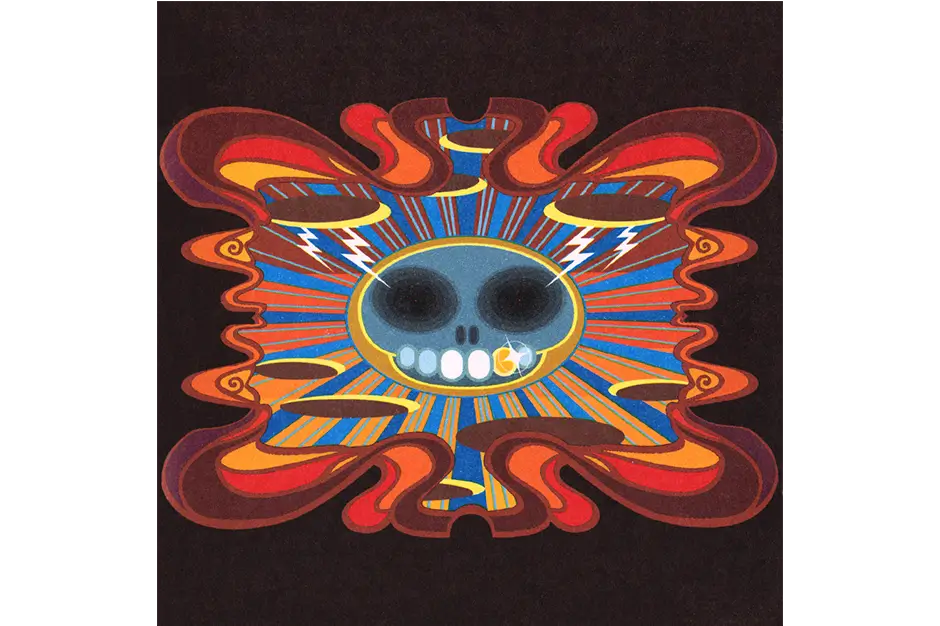 On their fifth album, these Welsh weirdos come off like the Banana Splits in some long-forgotten acid-rock phase, except far more human: Their deeply felt psychedelia prizes the waking life over the hallucinatory escape. Plus, Paul McCartney drops by midway through to give his blessing and eat a celery stick. Far out, man. A.P.
A. P.
3. Spoon, Kill The Moonlight (Merge)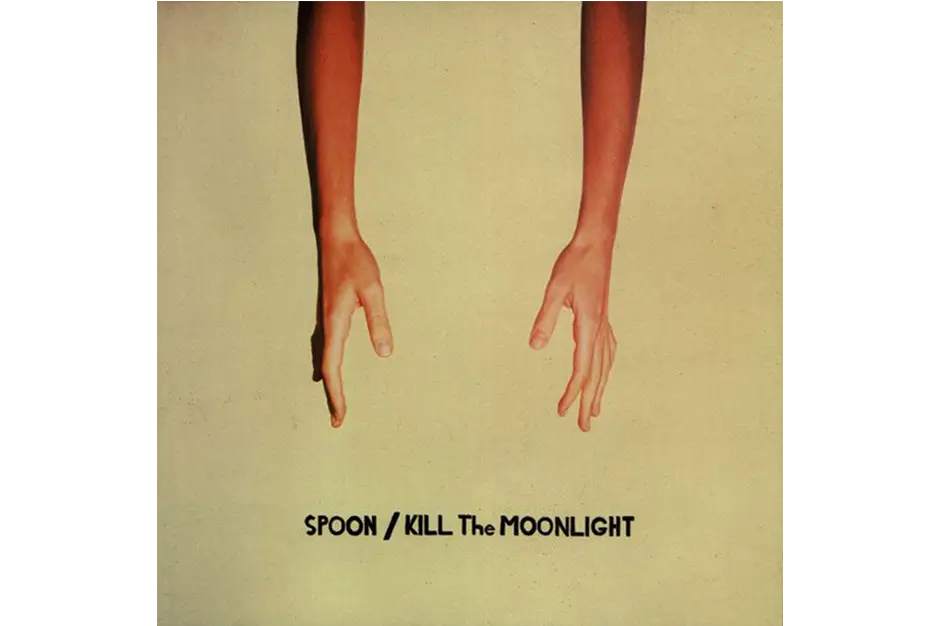 Austin, Texas' finest massage the Kinks out of their taut indie rock, hammering on pianos, synths, and drum machines with the bravado of a 16-year-old firing up a Marlboro behind the football field. Wrapping songwriter Britt Daniel's cottonmouth slur in pungent punk R&B;, this rollicking album runs deep and cuts to the quick.
Andy Greenwald
4. Cody Chestnutt, The Headphone Masterpiece (codychestnutt.com)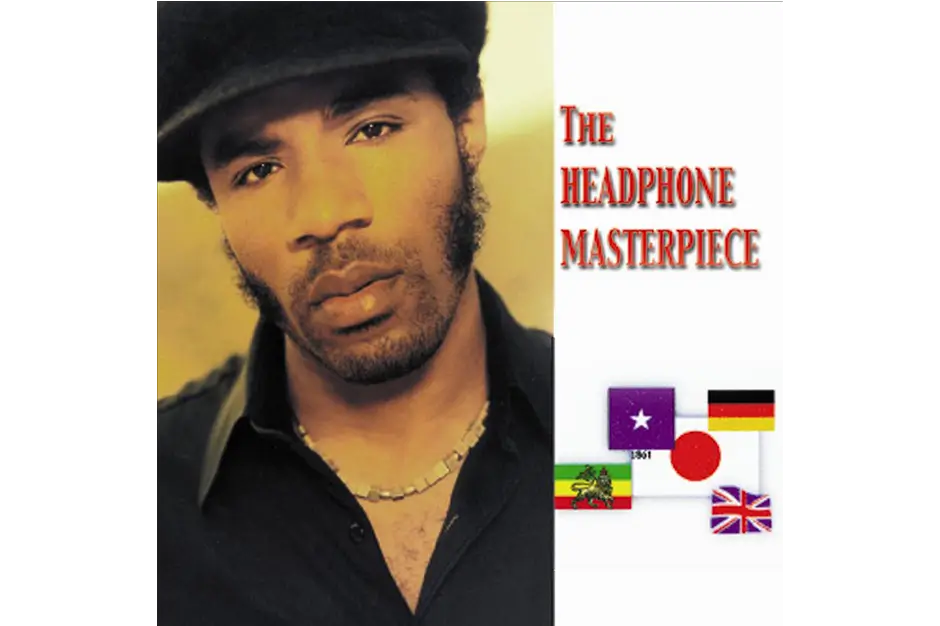 A sprawling, lascivious, ultra-lo-fi tribute to creative surplus from a slacker soulman so self-assured he probably writes "Eccentric Genius" on his tax return. Think Guided by Voices on a Rémy Martin bender with Shuggie Otis and you're still not there. R&B; album of the year: Tell your mama and lock up your daughters.
A. P.
5. Steve Earle, Jerusalem (Artemis)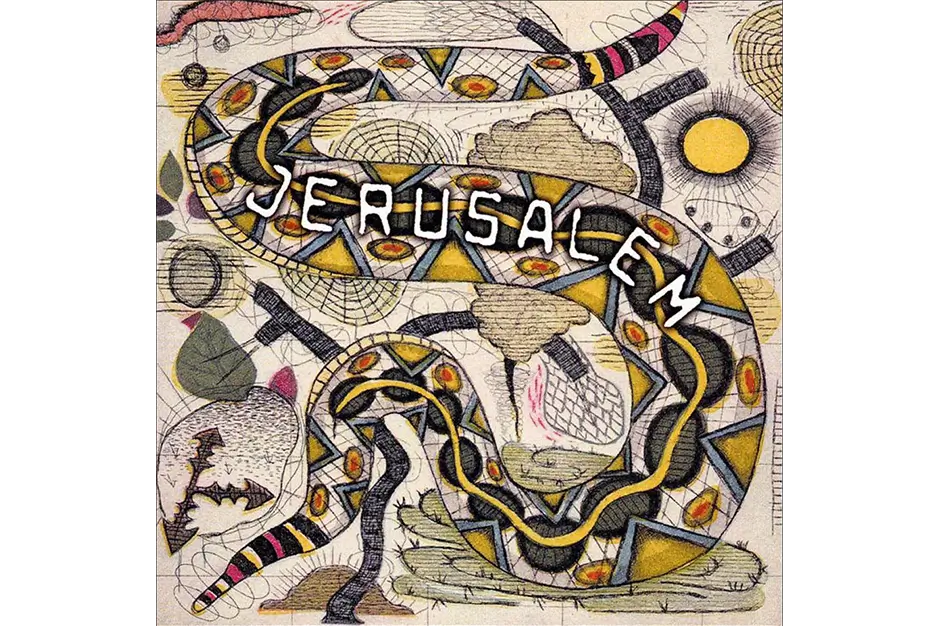 In a rough year for dissenters, we needed Earle's grouchy ass as much as we needed Springsteen, if not more. But the flap over the Taliban murder ballad "John Walker's Blues" obscured this record's real virtues: its trenchant critique of Dubya's America, and guitar solos as sharp as the razor wire around Camp X-Ray.
A. P.
6. Various Artists, MTV Road Rules: Don't Make Me Pull This Thing Over Vol. 1 (Roadrunner)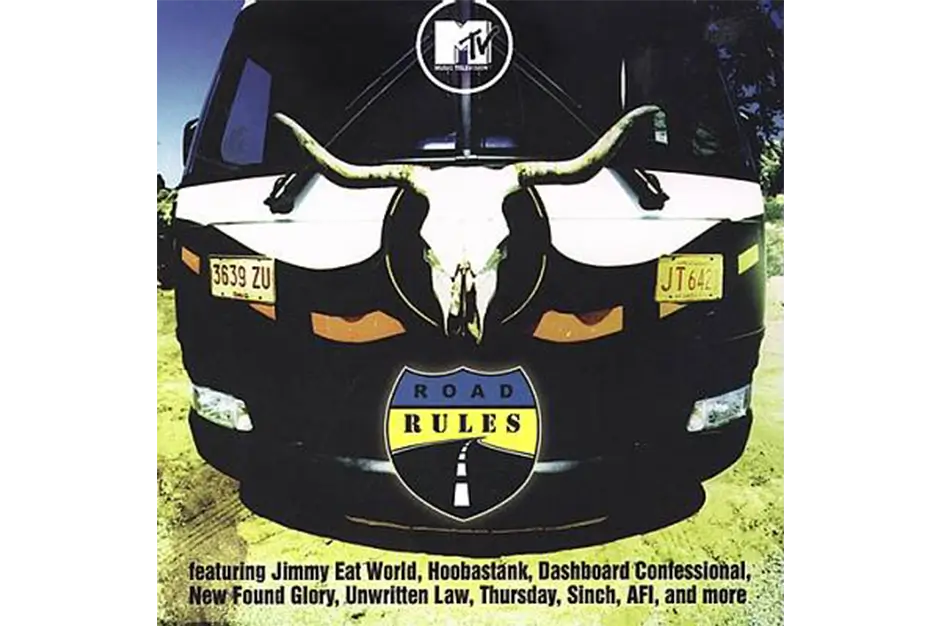 Opens with Jimmy Eat World's visceral Prozac ode "Bleed American," closes with a tender Dear Jane postcard from the Get Up Kids. Sensitive postmooks (Sinch) share space with hard emo boys (Taking Back Sunday, the Movielife). A reality-show souvenir that sounds less like a cash-in and more like a movement finding its voice.
A. P.
7. Audioslave, Audioslave (Epic)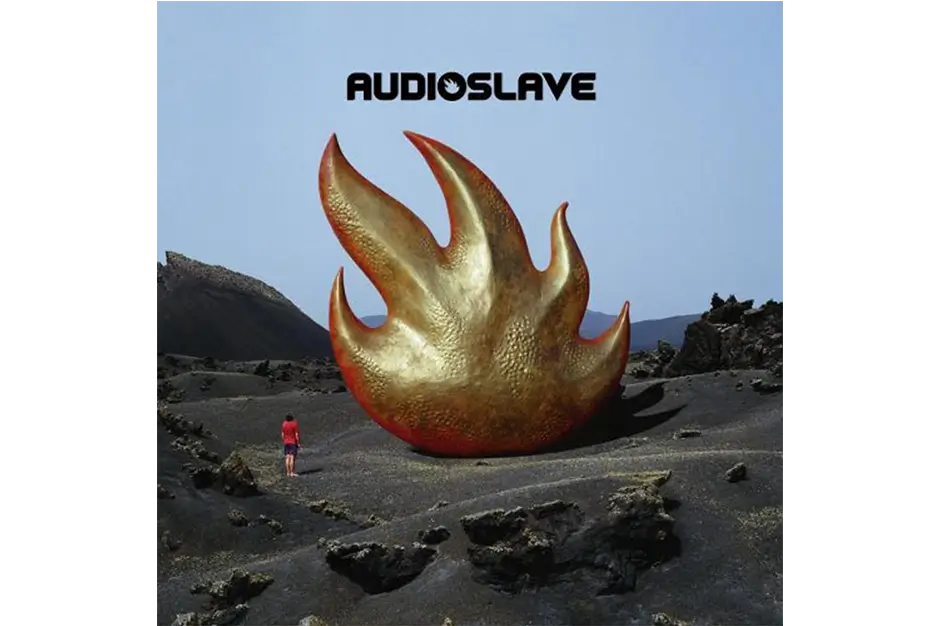 Rising like a phoenix from the ashes of rap rock's premier bomb throwers (with help from a handsome fella who gets depressed whenever he looks at the sun from atop the Space Needle), Audioslave reminded America that making heavy, heavy superrock is inherently a political act, even if it doesn't spring political prisoners from the box.
Chuck Klosterman
8. Ryan Adams, Demolition (Lost Highway)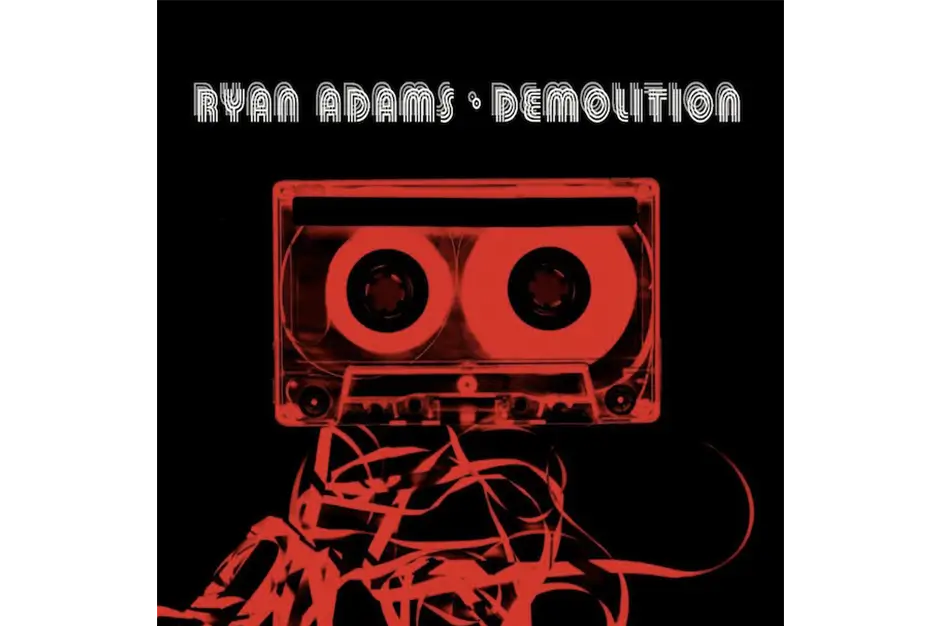 Whittling down the 213 albums he's recorded since last year, Mr. Pitiful finally makes a record as good as his 2000 solo debut, Heartbreaker, a collection of breakup songs and suicide ballads and Winona paeans that pours out like an awesomely tear-jerking bar-jukebox set punched in by God himself — or at least Paul Westerberg.
A. P.
9. Interpol, Turn On The Bright Lights (Matador)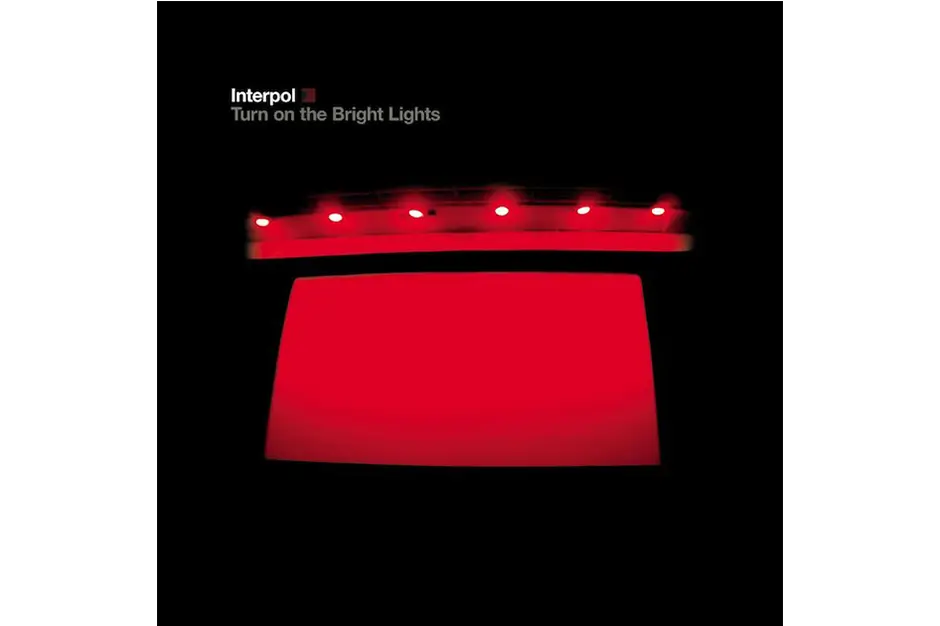 On their luminous debut LP, these angular Anglophiles walk a forked path of influences (echoes of Bunnymen, a smidgen of Smiths, lots of Joy Division) down New York's Lower East Side, drunk on vodka and delusions of grandeur. Neither saintly firemen nor Yankees fans, Interpol still represent the city for many of us: regal, romantic, and ridiculous.
A. G.
10. RJD2, Deadringer (Definitive Jux)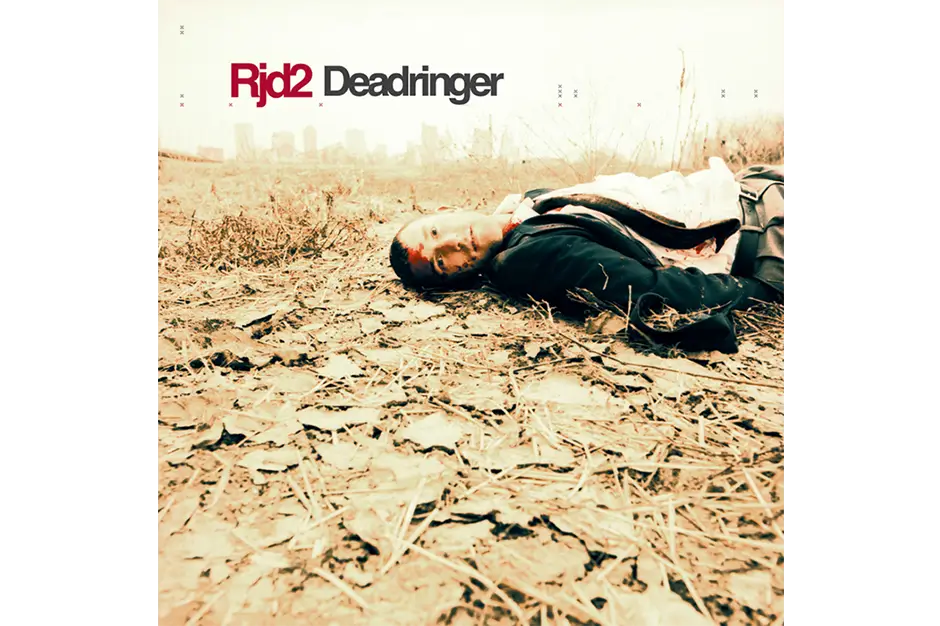 Where dead voices gather and forgotten records sing. On his debut, Ohio's RJD2 chopped up samples on a Oujia board, plumbing emotional depths uncharted by instrumental hip-hop. Fusing folk soul, haunted-house sci-fi, and cobwebbed breakbeats, Deadringer is catchy enough to sell a million Volkswagens, passionate enough to break your heart.
Chris Ryan
11. The Soundtrack of Our Lives, Behind The Music (Telegram)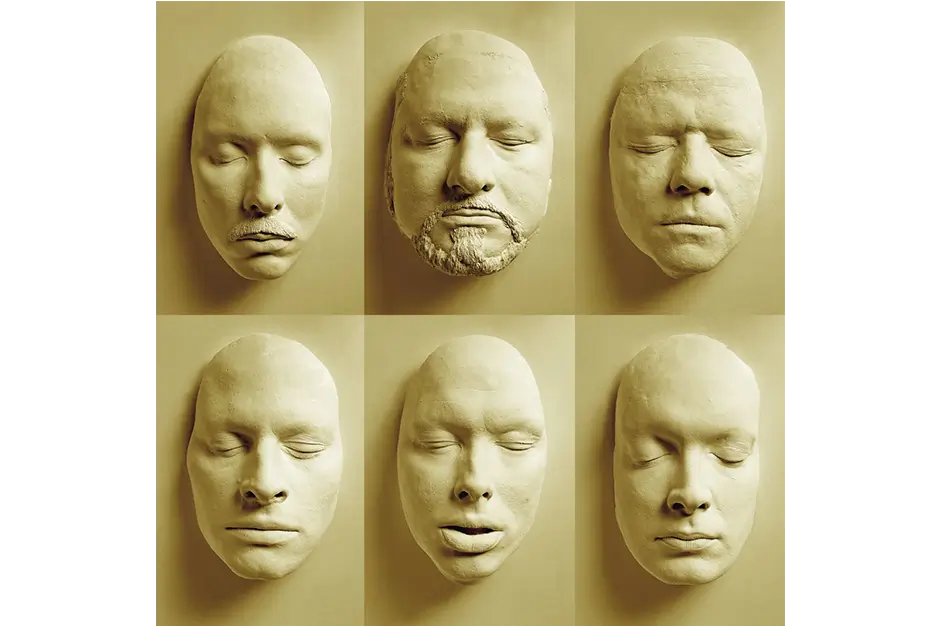 If the Soundtrack of Our Lives really were the soundtrack for living, it would be a lot easier to get up in the morning. Swedish non-garage rock that sounds like Pink Floyd ripping off Wings, Behind the Music is the equivalent of seeing your girlfriend naked in the middle of the afternoon: jarring, sexy, and familiar. 
C. K.
12. Moby, 18 (V2)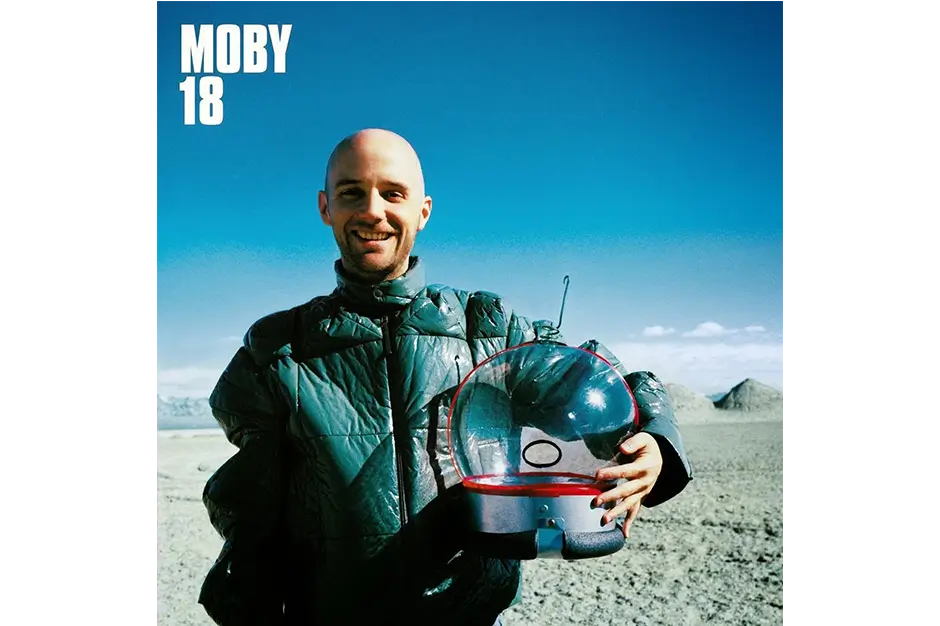 Just as the strangely touching video for "We Are All Made of Stars" gave trash-culture icons Kato Kaelin and Gary Coleman their humanity back, this studio-geek meditation on doubt and loss and drift redeems Moby, reminding us that he's more than an awards-show presenter, a car-commercial soundtracker, or a white rapper's whipping boy. Somber like a Sunday afternoon.
A. P.
13. Yeah Yeah Yeahs, Yeah Yeah Yeahs (Touch and Go)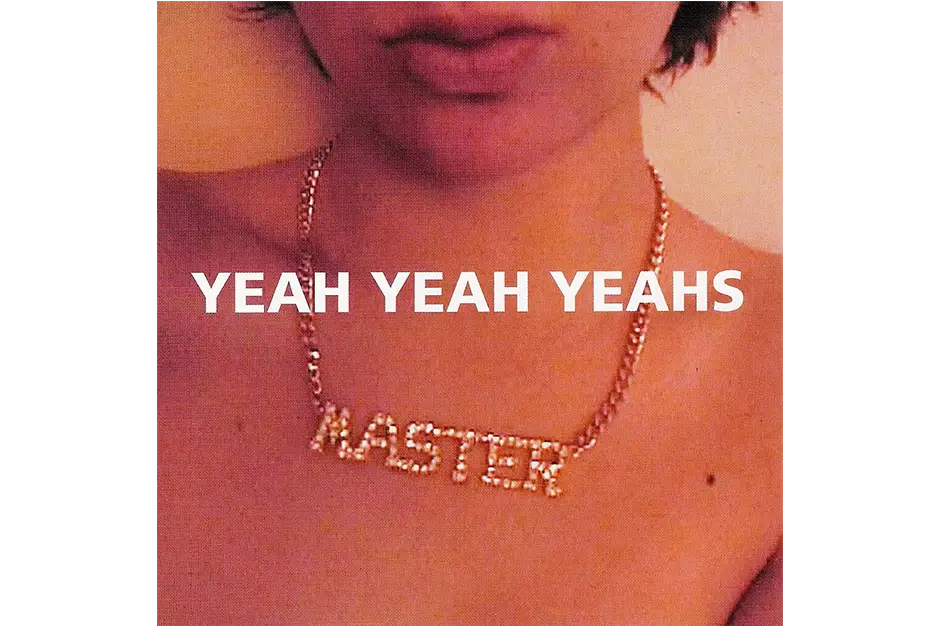 Three members, five songs. Drums whip-crack, surf-punk guitars claw your back like chipped nails, and vocalist/train wreck Karen O howls like a cat in heat on a hot Brooklyn roof. "It's our time to be hated," she sings on the concluding track. But what's not to love?
Will Hermes
14. El-P, Fantastic Damage (Def Jux)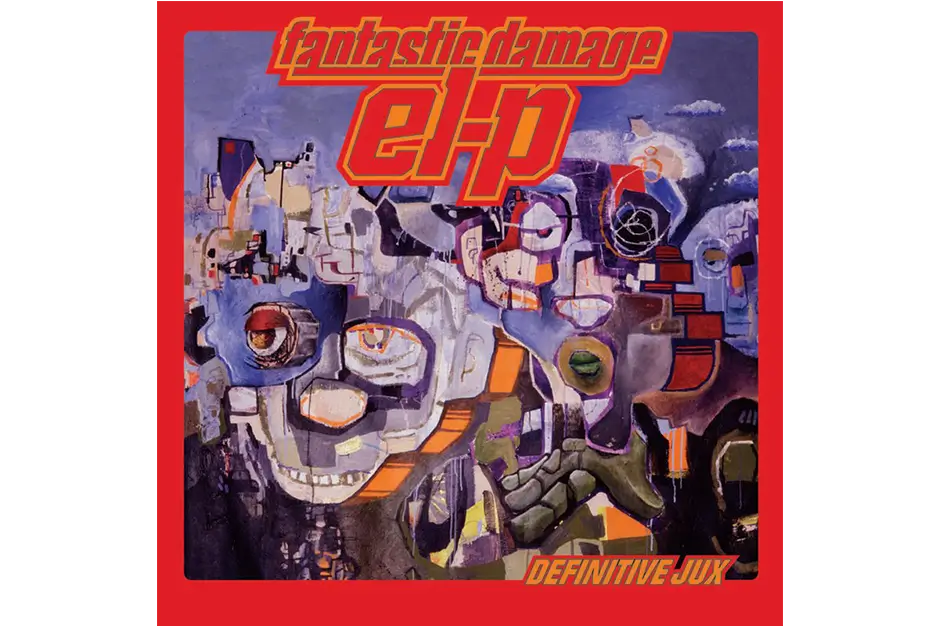 The sound of hip-hop's celebrity-martyr factory grinding itself to pieces, with an ornery genius running one step ahead of total system failure. El-P bites off every line as if, by rapping hard and fast enough, he could stop the world from coming apart. And when he rips his old record label, Rawkus, it's the best corporate flogging since the Sex Pistols' "EMI."
A. P.
15. Coldplay, A Rush Of Blood To The Head (Capitol)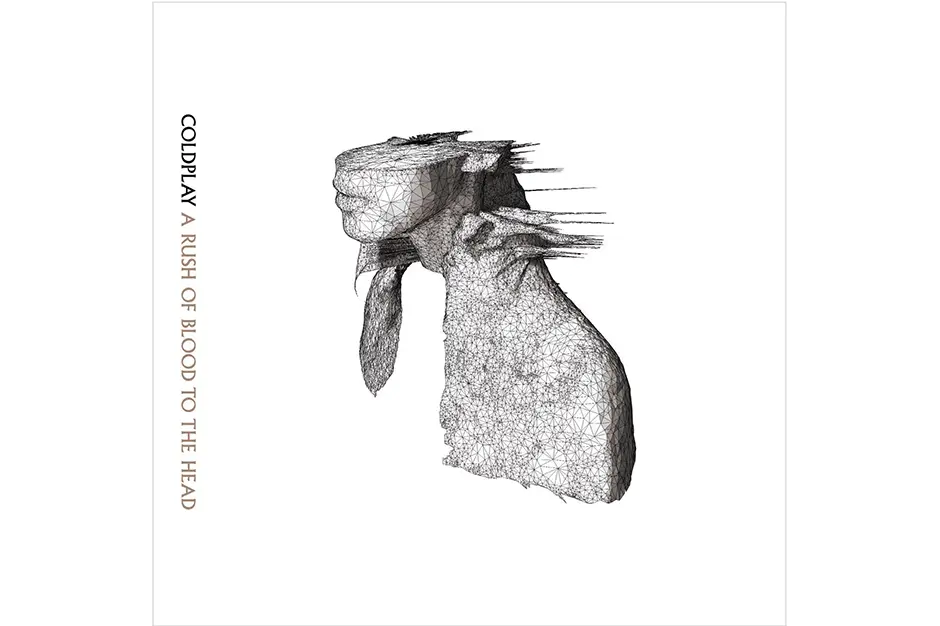 On their second album, Coldplay did what ambitious young bands are supposed to do: They got a lot better. Silencing the haters who wrote them off as a watered-down Radiohead, A Rush… was harder and darker than 2000's sweetly naive Parachutes. Yet their gorgeous arena pop was still romantic enough to inspire spontaneous makeout sessions at the band's shows.
Tracey Pepper
16. Red Hot Chili Peppers, By The Way (Warner Bros.)
On his hard-bitten band's lushest, loveliest album ever, Anthony Kiedis tells the same sob story he's always told — about the needle and the toxicity of his city. But this time around, survivor guilt gives way to horny Hollywood swinging, and when Kiedis and John Frusciante's California-dreamin' harmonies kick in, you can practically see the track marks of their tears
A. P.
17. Pulp, We Love Life (Sanctuary)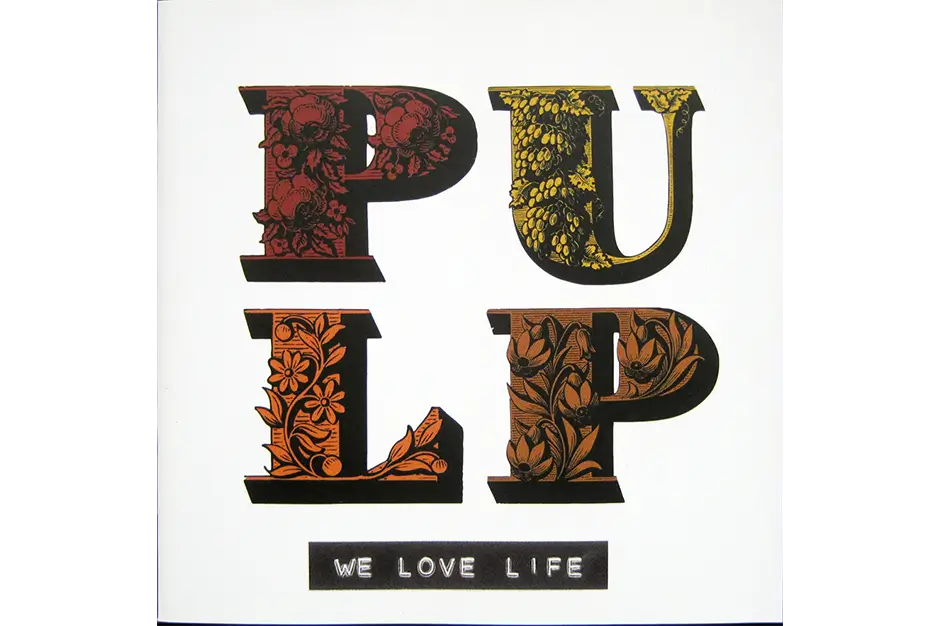 After a lifetime of heartbreak and hangovers, Jarvis Cocker wakes up to fresh sunshine and flora, then crawls back into bed. On We Love Life, the Britpop Oscar Wilde goes rural and gets down to the dirt of the matter. He identifies with the weeds, stands in awe of the trees, and realizes that all Mother Nature promises is suffocation and decay.
Janny Williams
18. Drive-By Truckers, Southern Rock Opera (Lost Highway)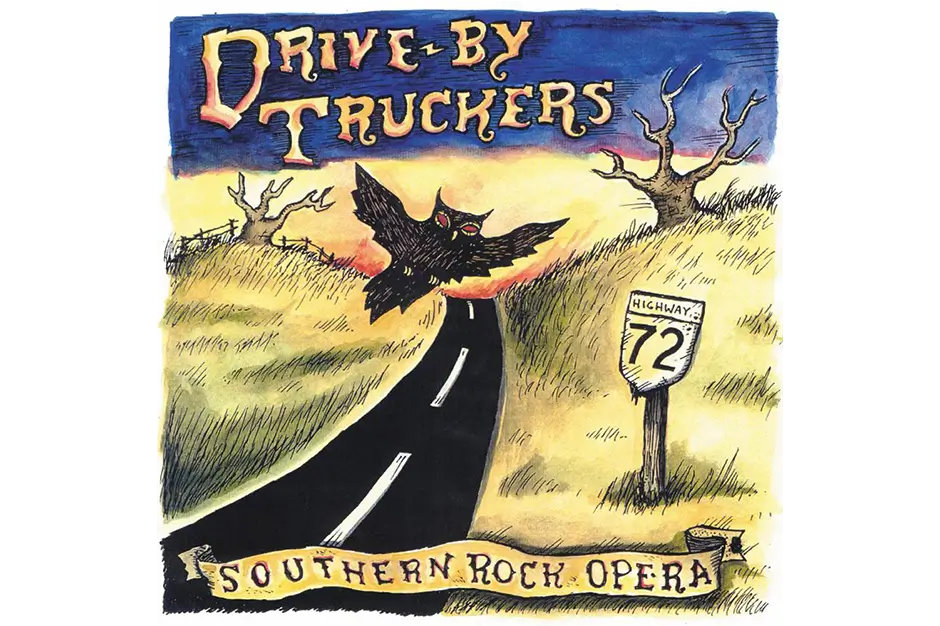 Not since the War of Northern Aggression has a band of bearded 'Bama boys made such a convincing case for the South as an idea worth understanding (as opposed to an ideology worth attacking). Fictionalizing the bourbon-soaked saga of Lynyrd Skynyrd, Southern Rock Opera is a hard-rock history lesson for anyone who's ever yelled out for "Freebird" and meant it.
C. K.
19. Sigur Rós, ( ) (FatCat/MCA)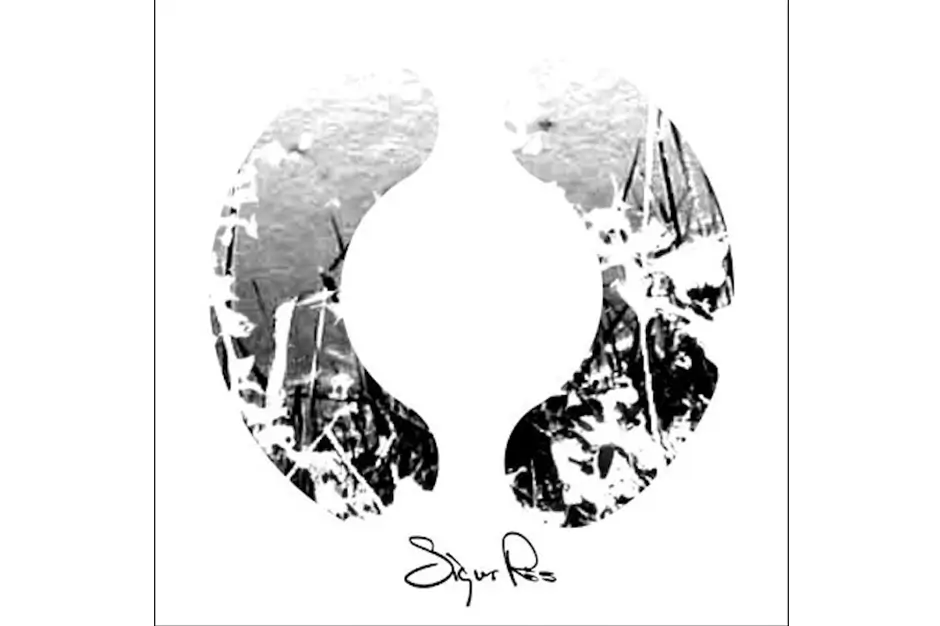 This lyricless, titleless, drone-rock opera is more layered, more majestic, and way more unpronounceable than 2000's Ágaetis Byrjun. Pink Floyd turned blue, it's head music of the highest order — listen close and you'll hear the sound of a major-label marketing staff cutting their wrists en masse. 
W. H.
20. Foo Fights, One By One (RCA)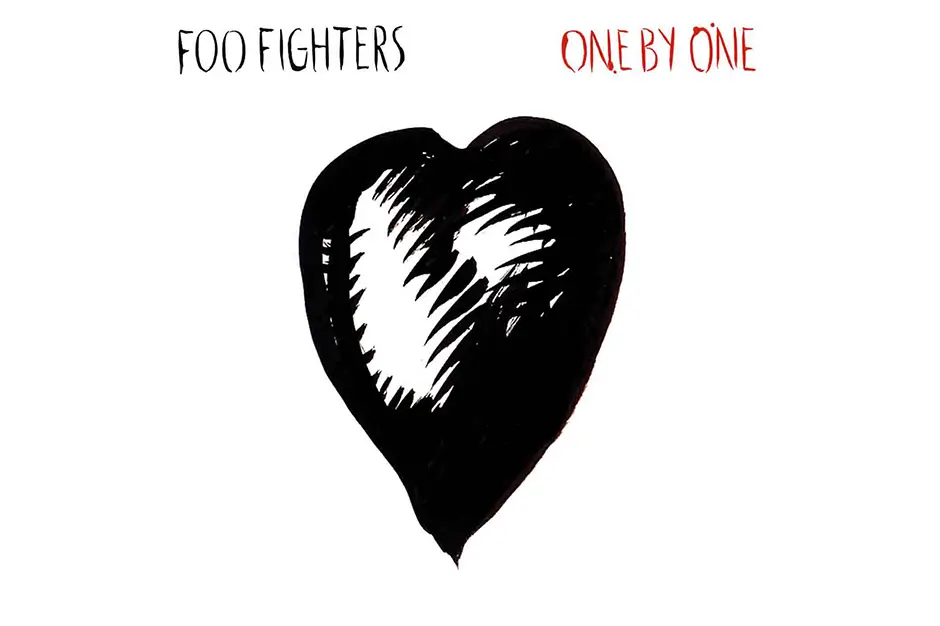 Still bankable after all these years, the Foo Fighters could have just FedExed 12 "Learn to Fly" rewrites to the bigwigs at ClearChannel in a box labeled "HIT." Instead, they made this firecracker string of a record, which wrestles with the risks and rewards of grown-up love. Their heaviest album — in all senses of the word.
A. P.
21. Bright Eyes, Lifted Or The Story Is In The Soil, Keep Your Ear To The Ground (Saddle Creek)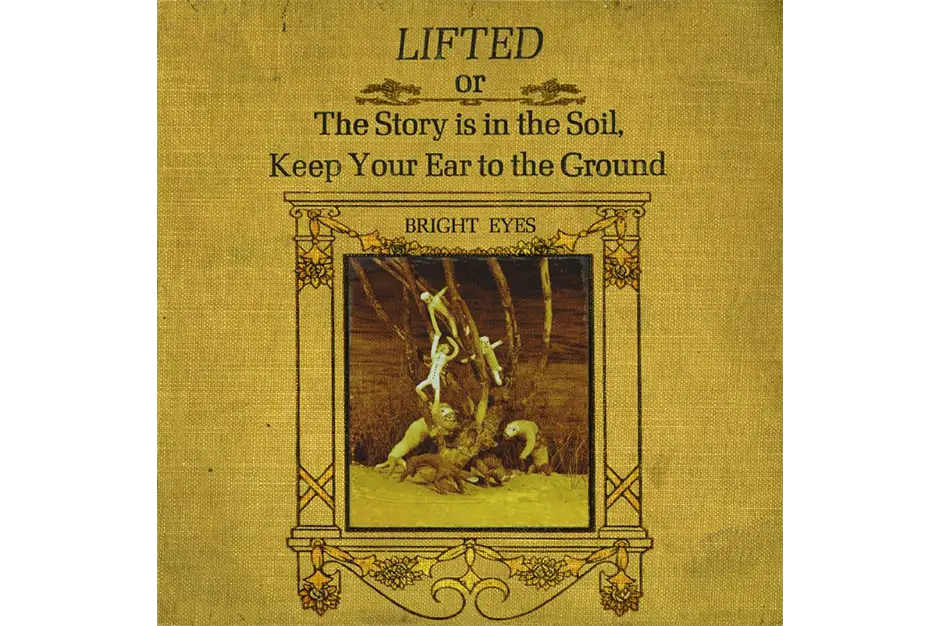 "Keep the tape rolling," warbles doe-eyed Conor Oberst, "we need a record of our failures." You need this record, too. In a voice that trembles like one of Tony Soprano's debtors, Oberst stages an epic folk-rock musical scripted from his tortured diary. More emo than we'll ever be.
W. H.
22. DJ Shadow, The Private Press (MCA)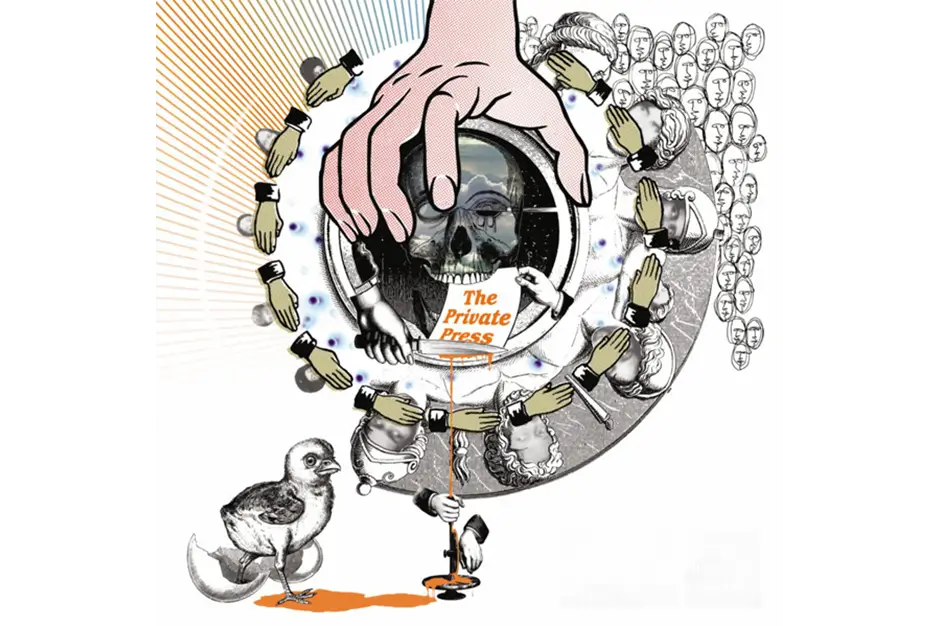 The greatest Northern California auteur since George Lucas, a sampler cineaste indelibly shaped by hip-hop but lured astray by every other sound in the universe, trades up to a Pro Tools studio and finds the same ghosts haunting his machine. Peak moment: "Blood on the Motorway," in which born-again burnouts drop Christian Science over the best opus Journey never wrote.
A. P.
23. Scarface, The Fix (Def Jam)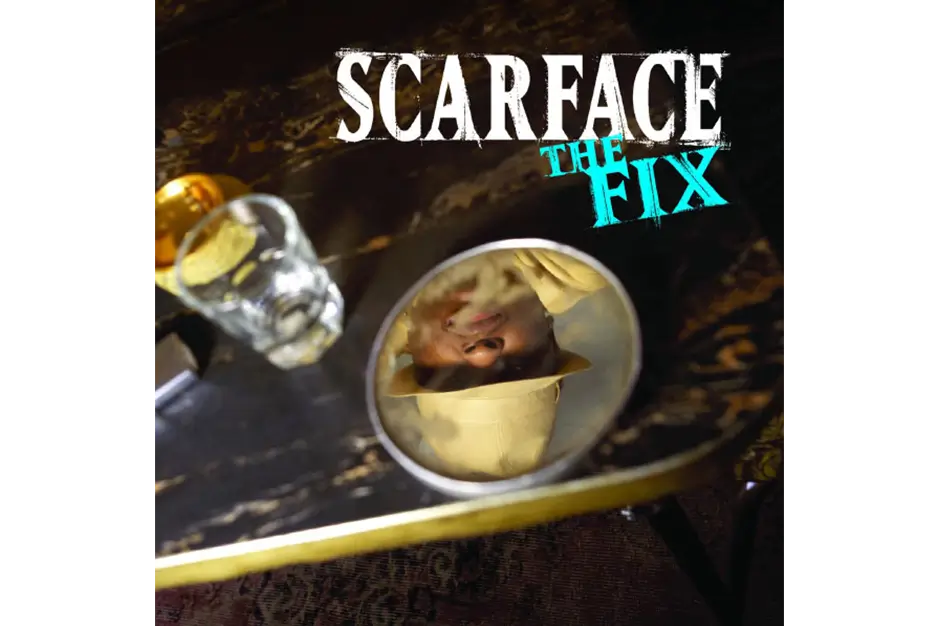 Scarface spilled gallons of fake blood with the Geto Boys, establishing himself as the Wes Craven of rap. But on The Fix, Houston's finest becomes hip-hop's John Cassavetes: dynamic, unflincing, relentless. "From the womb to the tomb," from block parties to funeral dirges, thug fantasies have consequences in Scarface's world.
A. G.
24. The Streets, Original Pirate Material (Vice)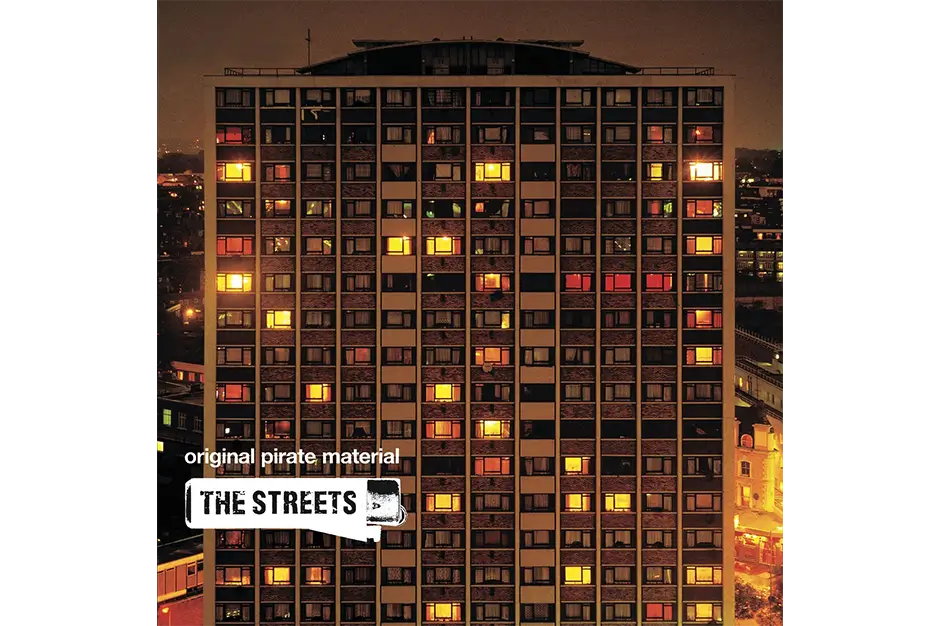 British MC Mike Sinner is a pale-faced poet laureate who rhymes "hearses" with "rhubarb and custard verses" over U.K. garage tracks that are equal parts Wu-Tang and Merchant Ivory. Is it hip-hop? 2-step? Who cares? Peeling labels off beer bottles, picking scabs off heartbreak, eulogizing rave culture, and goofing on lager louts, the geezer is so real it hurts.
W. H.
25. The Roots, Phrenology (MCA)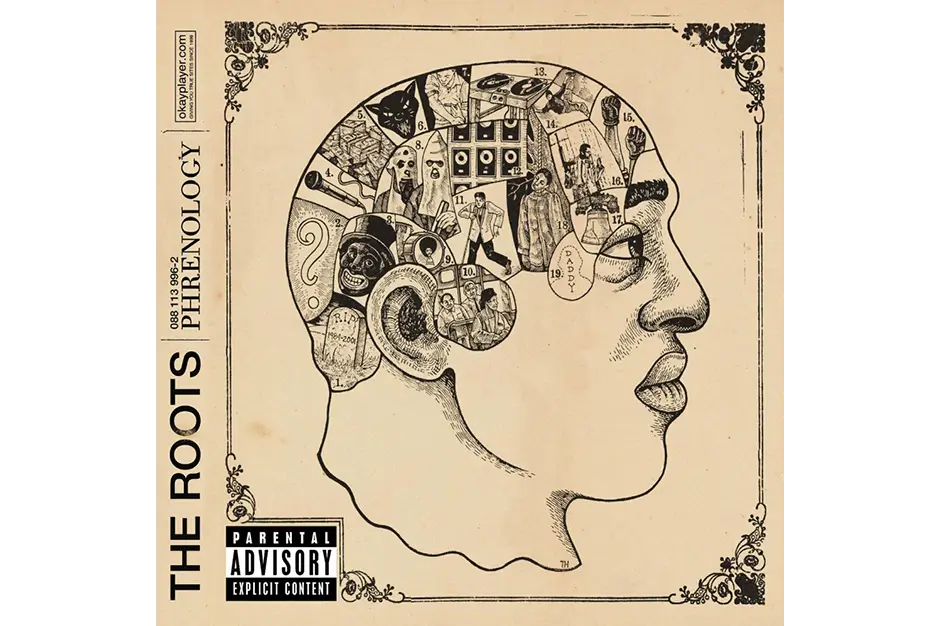 Five records into a career characterized more by concept than follow-through — and by much scolding of funk-fakers — the Roots finally bring it like we've always wanted them to. This fast, funky, fuming album bears as much relation to "jazz rap" as a Hyundai Elantra does to a gravel-chewing muscle car.
A. P.
26. Tori Amos, Scarlet's Walk (Epic)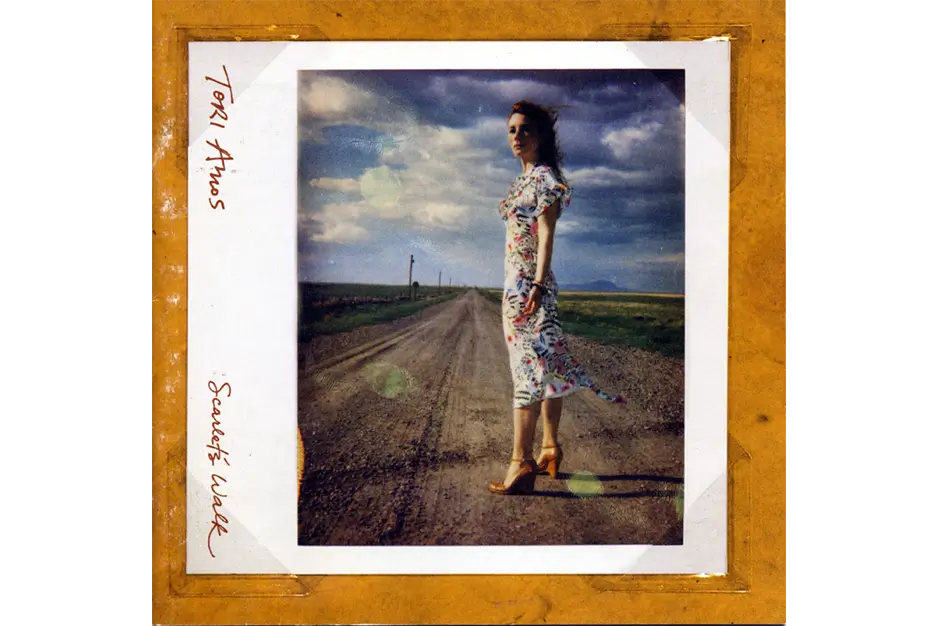 Touring the U.S. after September 11, Amos drank in the scenery and tasted blood. Her seventh album spins that journey into an American fever dream. Not since Joni Mitchell drew a map of Canada on a cocktail napkin has a singer/songwriter found this much poetry in geography.
A. P.
27. Bruce Springsteen, The Rising (Columbia)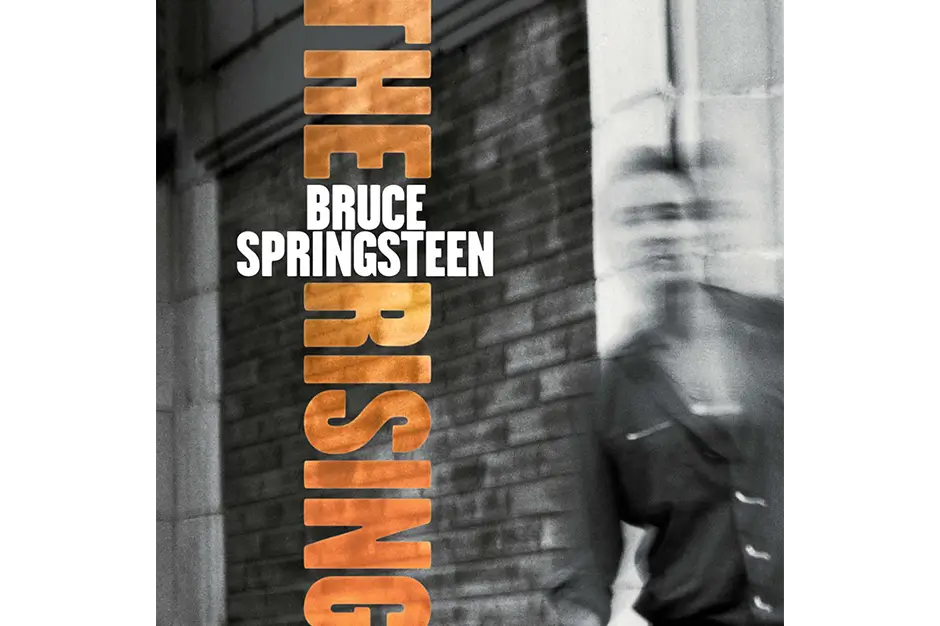 With the president behaving like scary Uncle George, the concerned-parent role (post-9/11, pre-Gulf War II) was open, and Bruce Springsteen — like U2 a year ago — nominated himself for the job. But The Rising has none of U2's lingering cool; it's a boldly corny, plainspoken album by a songwriter who sincerely believes that working stiffs deserve a spokesman who's not a jingoistic yokel.
Charles Aaron
28. Jay-Z, The Blueprint 2: The Gift & The Curse (Roc-A-Fella)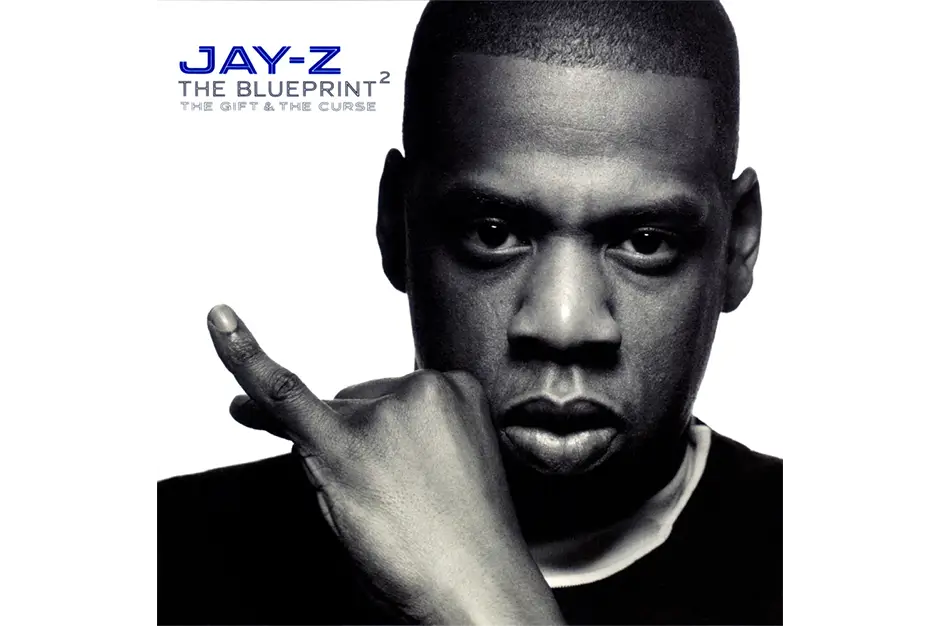 He samples Sinatra's "My Way" because it's about time and because he can. He compares himself to the Beatles and calls one song "Guns & Roses" because he looms that large. But since this may be hip-hop's first consistently great double album — funny, sonically dense, blessedly free of wack skits — Jay's braggadocio sounds utterly sincere.
A. P.
29. Sleater-Kinney, One Beat (Kill Rock Stars)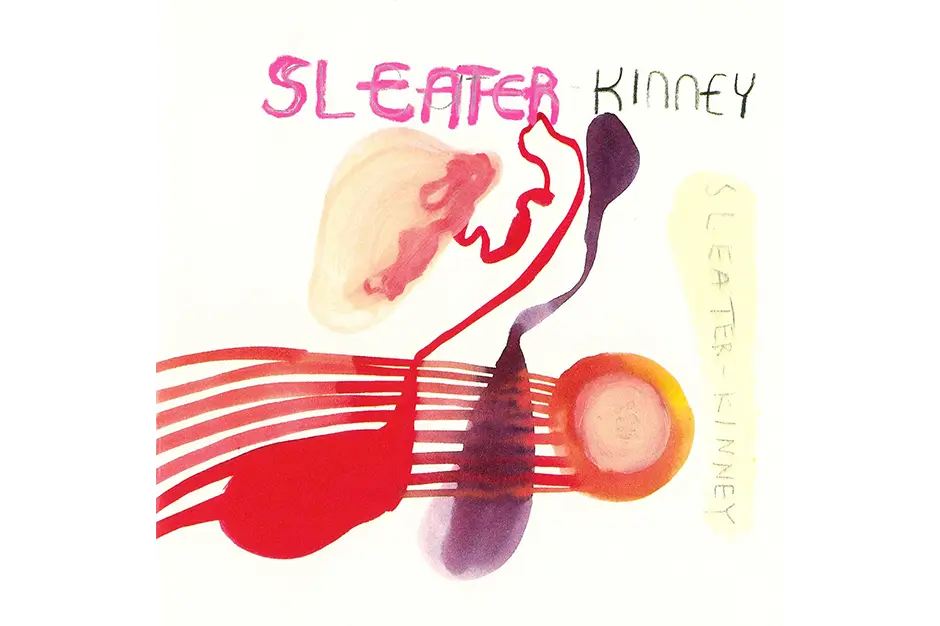 Their post-9/11 record, their postpartum record, and their sharpest statement yet. Forgoing the easier-to-swallow rock tarts of 2000's All Hands on the Bad One, Sleater-Kinney go off-roading through our nation's cratered landscape. "Faraway" finds them praying for salvation and chaos; by record's end, they've just about delivered it themselves.
Caryn Ganz
30. Felix Da Housecat, Kittenz And Thee Glitz (Emperor Norton)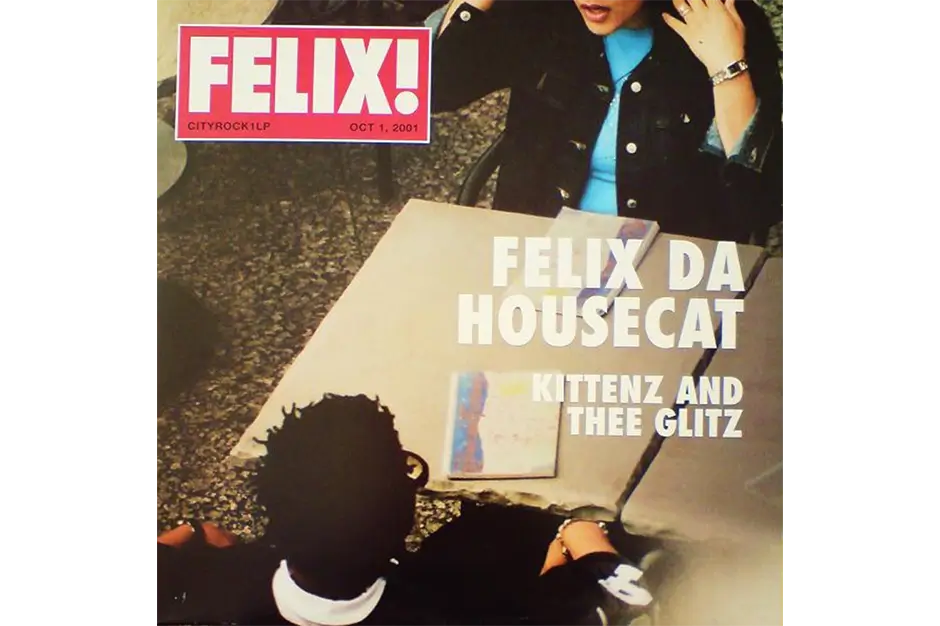 A deadpan love letter form the underground to the shiny surface, all steely disco beats and stylish synths squirting like candy-flavored lube. Chicago DJ/producer Felix and supremely bored vocalist Miss Kittin mock Hollywood and jet-setting models with fake boobs. Hollywood types and jet-setting models with fake boobs dance to it all year. That's entertainment!
A. P.
31. The Hives, Veni Vidi Vicious (Sire/Burning Heart/Epitaph)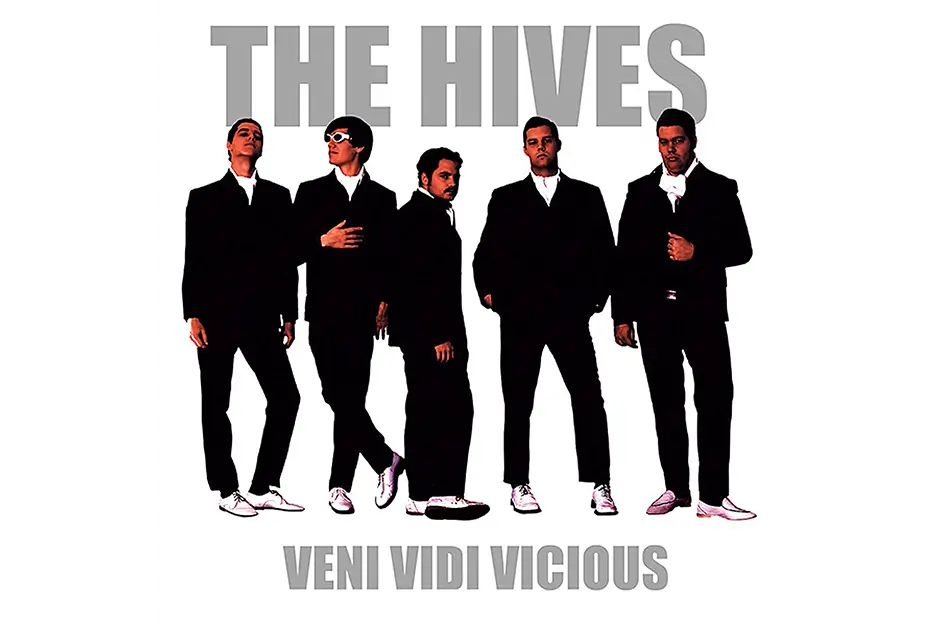 For breakthroughs in the fields of physics ("The Hives – Introduce the Metric System in Time"), conflict resolution ("The Hives – Declare Guerre Nucleaire"), and philosophy ("Die, All Right!"), these five natty graduates of Sweden's Unversitet för Iggy Pöp are hereby nominated for the Nobel Rock Prize of 2002. Skäl, motherfuckers!
Chris Norris
32. N.E.R.D In Search Of… (Virgin)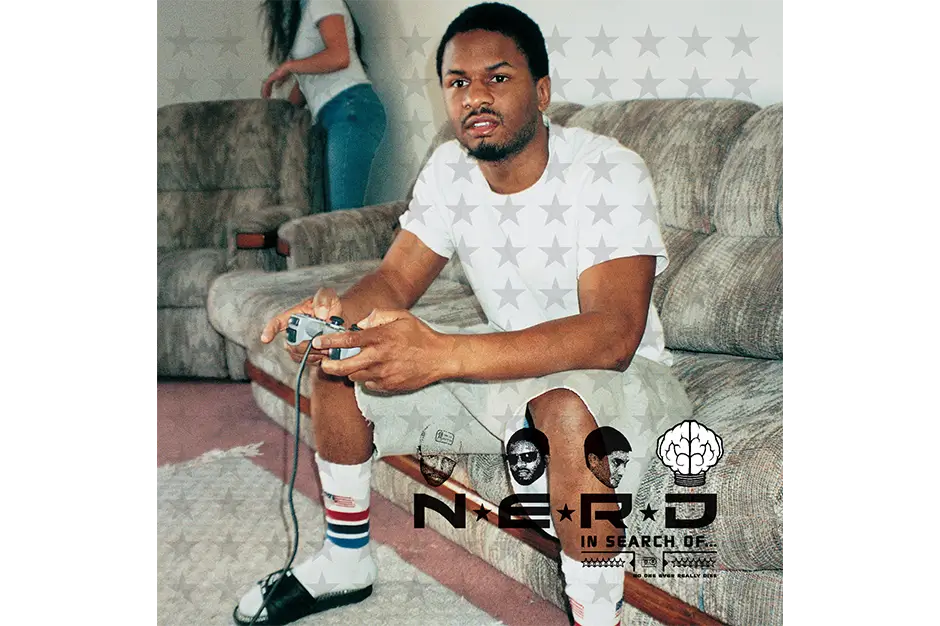 Having collected enough R&B; platinum to tile a strip-club champagne room, the Neptunes' Pharrell Williams and Chad Hugo spike their PlayStation funk with heavy-metal drums, irony-and-Ecstasy guitars, and crackers who like trash. Extra points for remembering that rock songs should have lyrics about, like, "politicians" and shit.
C. N.
33. Queens of the Stone Age, Songs For The Deaf (Interscope)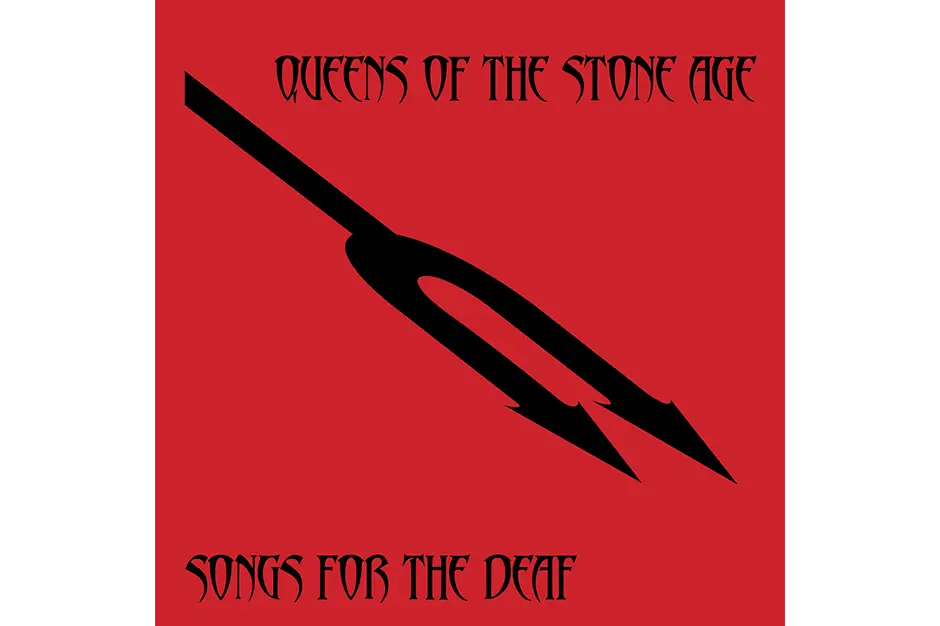 On their third album, these so-called stoner-slackers and perennial cult heroes laid out a feast for metal lifers who could no longer stomach Korn. Josh Homme's guitar stares at the sun, then bassist Nick Oliveri screams him back to earth. And thanks to guest drummer Dave Grohl, songs like "No One Knows" burrow into alt-rock radio with the fury of a hungry sandworm.
Joe Gross
34. Missy Elliot, Under Construction (Elektra)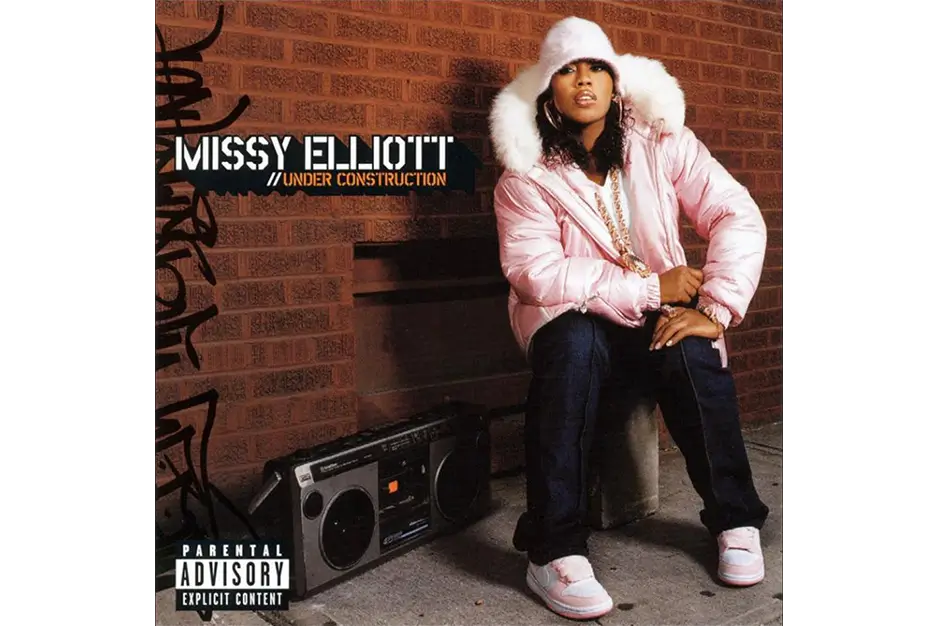 How do you top "Get Ur Freak On," the mega-hit that rocked casbahs from Hotlanta to the London underground last year? Easy. Treat success like a license to ill and bang out a follow-up under the assumption that whatever's clever: old-school breakbeats flipped as cartoon sound effects, crazy Eric Cartman rapping, and an R&B; jam called "Pussy Don't Fail Me Now."
A. P.
35. Weezer, Maladroit (Geffen)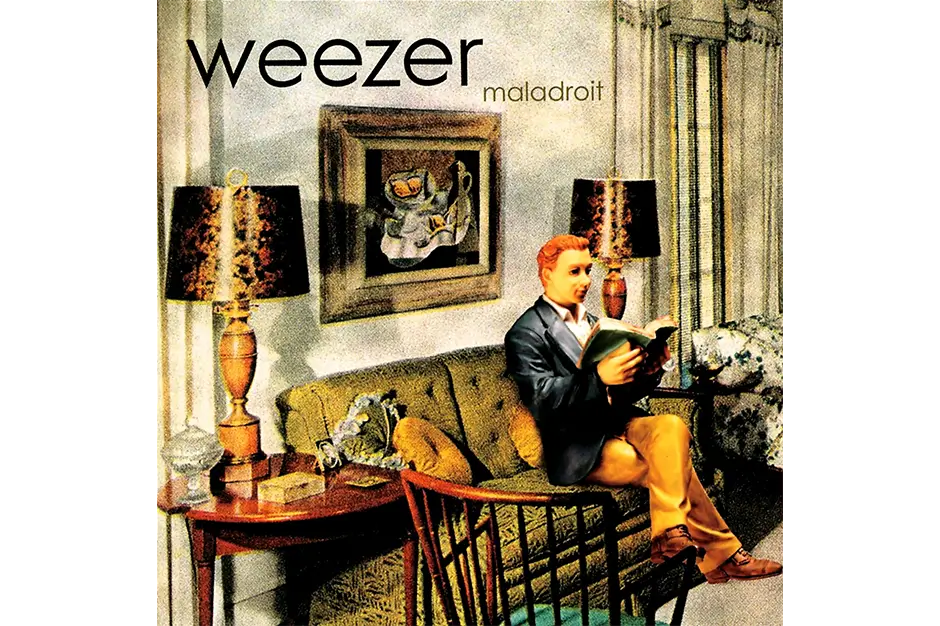 At war with the d(emo)ns in his head, Rivers Cuomo seems determined to transform his once-cuddly band into metal maniacs. But look behind the beard: If Weezer = metal now, then the touching, hook-packed Maladroit is their Master of Muppets. Cuomo may be desperate to rock, but nobody's better at rocking desperately.
A. G.
36. Eminem, The Eminem Show (Aftermath/Interscope)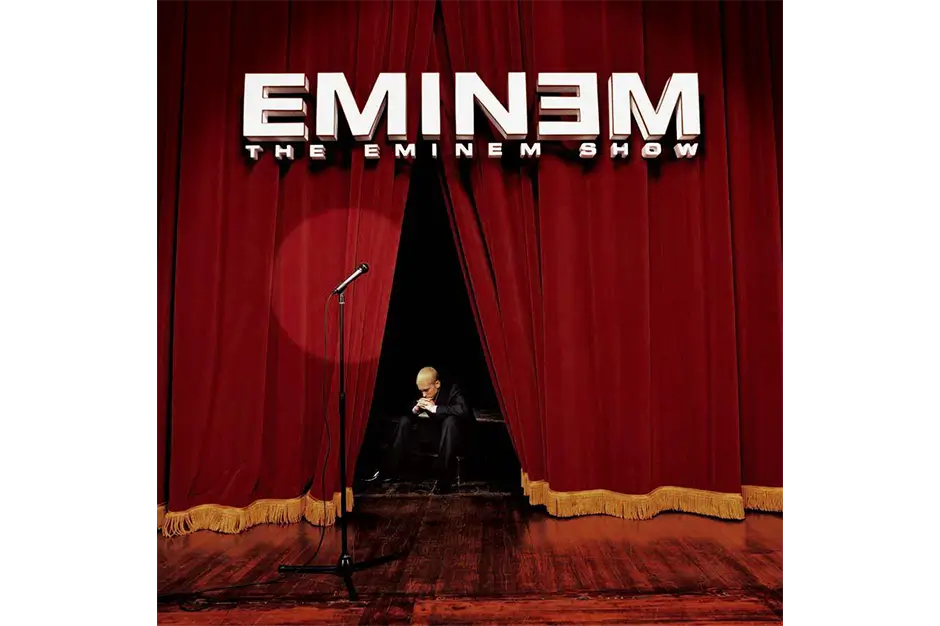 It's Tupac's greatest performance — coming back as a white guy! Well, whichever actor is behind those blue eyes, he's the most charismatically twisted monologuist since Christian Bale in American Psycho. On his fourth album, Eminem reflects on some real vulnerability, flipping in a blink from evil, sexist drip to sympathetic daddy/son to media-mad trickster. Sad, sick, funny, unrated.
C. A.
37. The Flaming Lips, Yoshimi Battles The Pink Robots (Warner Bros.)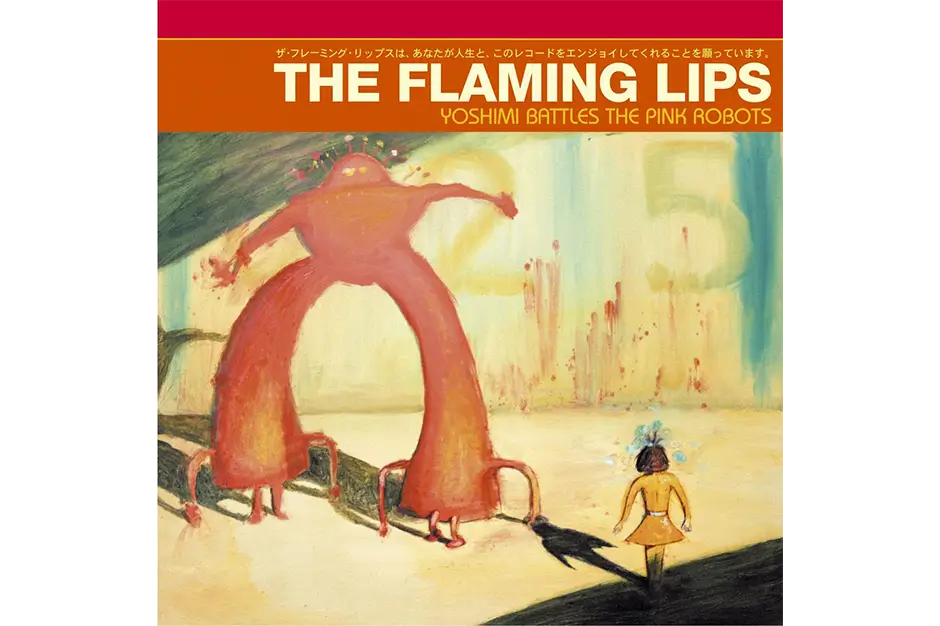 The dreamy flip side to Wilco's shattered-insomniac Americana: a concept album about heartsick rock-'em-sock-'em robots that's also a sermon about finding the courage to love in the face of death. It would sound corny if quavering choirboy Wayne Coyne weren't such a convincing cult leader: an optimist who knows what he's up against.
A. P.
38. Beck, Sea Change (Geffen)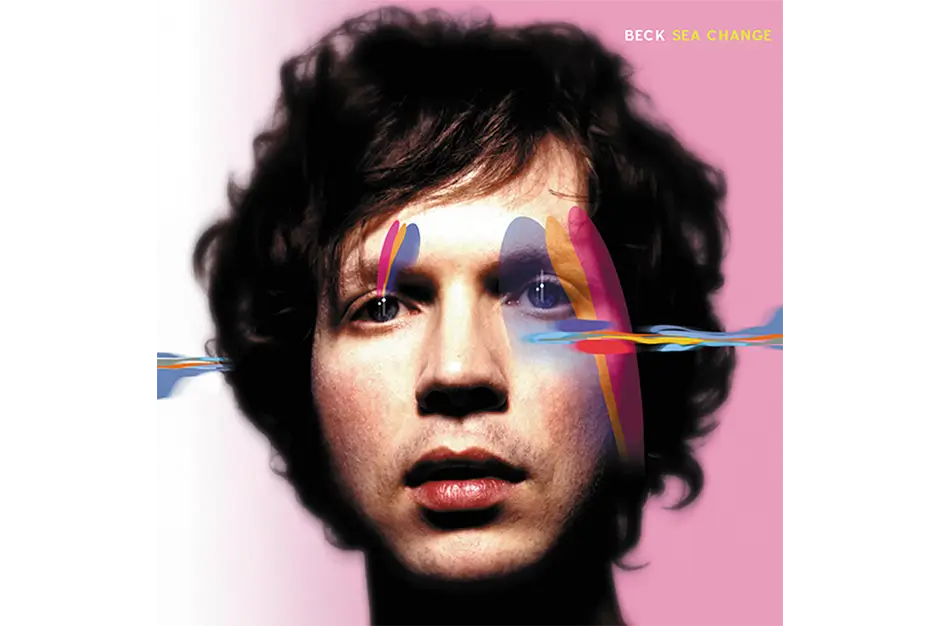 The prince of L.A. cool finds himself Googling ex-girlfriends at 3 A.M., moping around with an acoustic guitar, feeling totally unfunny and even less ironic. Stranded on the lost highway between Silverlake and Nashville, wondering if his golden age is history, Beck translates his pain into shockingly lovely country rock. Sadness accrues.
J. G.
39. Wilco, Yankee Hotel Foxtrot (Nonesuch)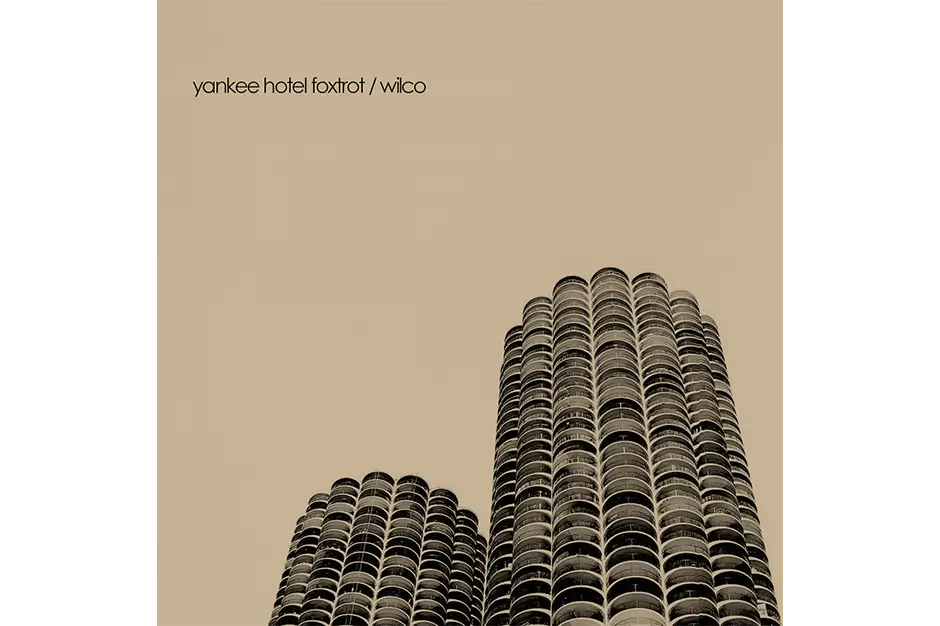 Imagine Radiohead's Kid A all grown up, with a second mortgage and an unpaid tab at the local postrock bar. Jeff Tweedy did his damnedest to man-up in the face of midlife malaise and everyday anxiety, excavating the past in search of the guts to take on tomorrow. Raking the leaves. Proving his love. Playing KISS covers, beautiful and stoned.
Jon Dolan
40. The White Stripes, White Blood Cells (V2)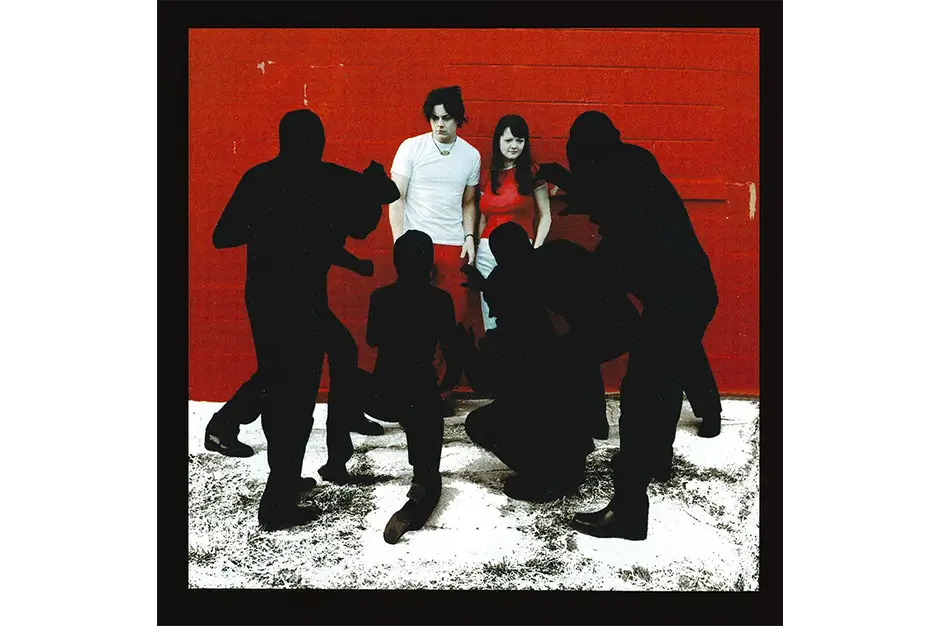 The White Stripes' third album — a jittery, lovably pretentious garage-blues record by two arty, inscrutable kids from Detroit — was pretty great when it was first released in 2001 (on indie label Sympathy for the Record Industry). But after its re-release this year, it went from neat secret to "Free Müsica!" rally. On radio and MTV, "Fell in Love With a Girl" was a joyous seat-of-the-pants prison break, a cheap, sassy fuck-you to military-precise sex pop and grunge lite. While Meg White drummed crudely like she was late for a train, Jack White sang, screeched, played guitar, and produced with a playful abandon that was neither too cheeky nor reverent. Unexpected rock stars who love Howlin' Wolf and peppermint candy in equal amounts, the White Stripes showed up right on time. 
C. A.