The 20 Best Albums of 1997
The finest full-lengths of 1997, as ranked by the SPIN editors. [This list was originally published in the January 1998 issue of SPIN.]
1.The 20 Best Albums of 1997
1/21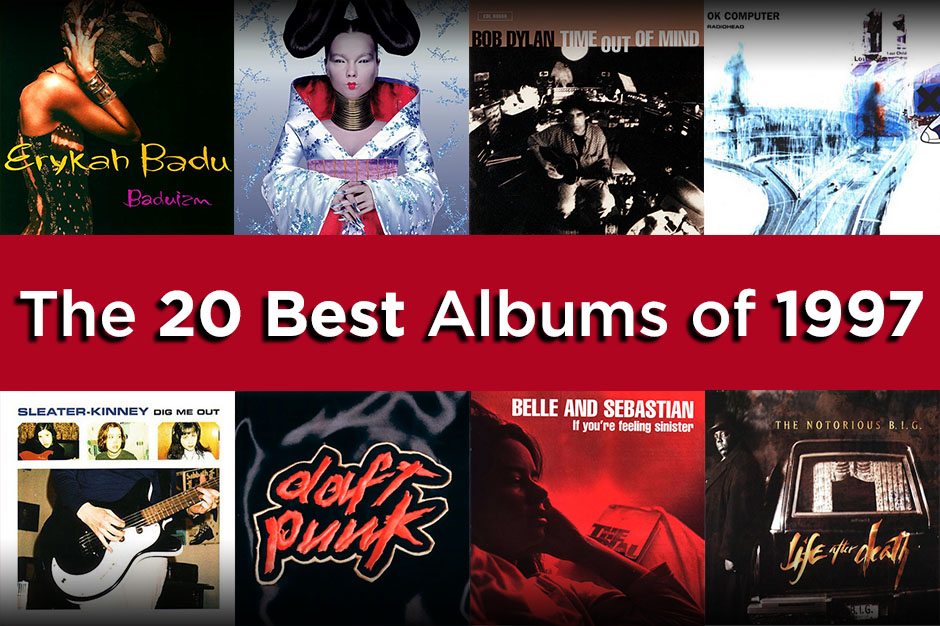 2.Prodigy, The Fat of the Land (Mute/Maverick)
2/21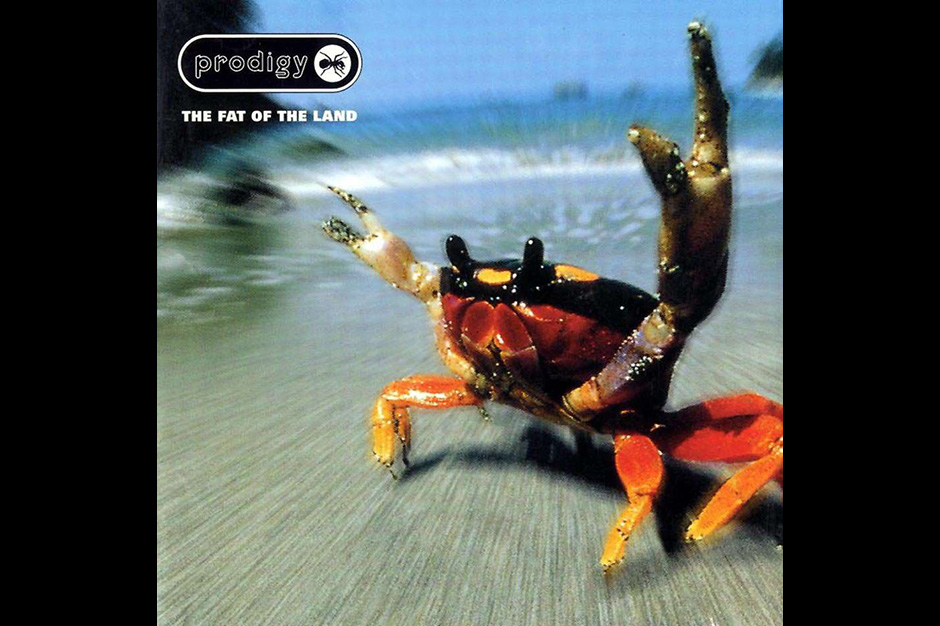 Oh my God, it's the flunky shit. Rocktronica's Trojan horse, the former rave'n'roll pioneers know as Prodigy, plundered the signifiers of every major youth movement of the past 20 years, stripped them of meaning, and put on a three-ring apocalypse perfect for arena mosh pits. But producer Liam Howlett is smarter than Keith Flint looks: What he lacks in soul he makes up for in some of the best doom-laden breakbeats since the Bomb Squad. SIA MICHEL
3.Wu-Tang Clan, Wu-Tang Forever (Loud/RCA)
3/21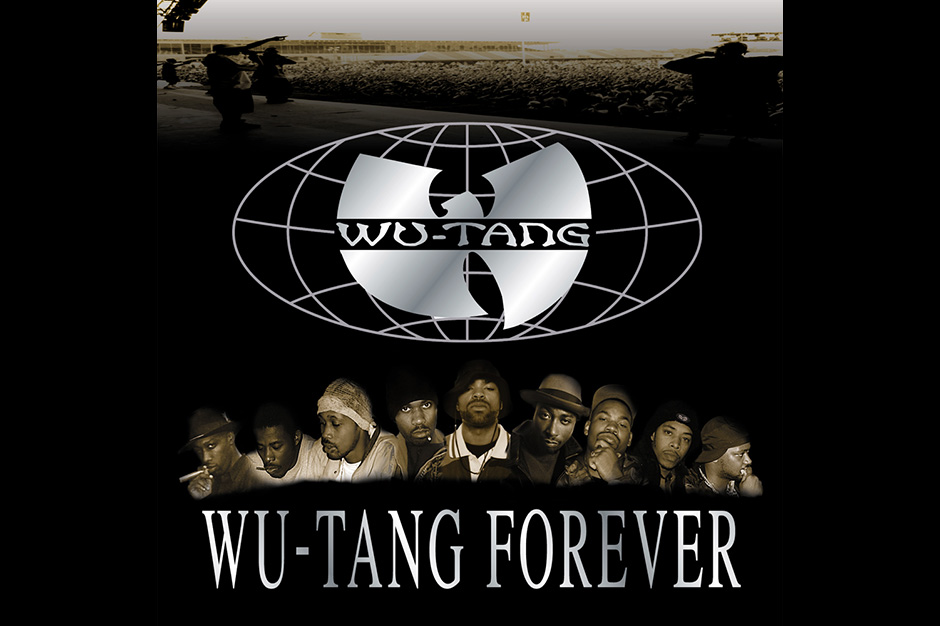 Both the weirdest and coolest pop stars of the decade, the Wu take their hip-hop conspiracy Disneyward. Ruthlessly marketed, CD-enhanced, and bloated with filler at $25 a pop, the Clan's second ensemble piece definitely lacked the, shall we say, focus of the team's solo efforts; but made up for it by dint of their nine spectacular lyricists and the loop wizardry of their Sun Ra/Bill Gates: RZA. CHRIS NORRIS
4.Belle and Sebastian, If You're Feeling Sinister (The Enclave)
4/21
Teensy, but never a toy, not half as frail as their willowy music seems, these Scots couple chaste songs to subtle perversions. "Nobody writes them like they used to so it may as well be me," sings group leader Stuart Murdoch, as these sad, swoony songs — nicking everything from Nick Drake to bossa nova to Merseybeat — illustrate keenly. RJ SMITH
5.Geraldine Fibbers, Butch (Virgin)
5/21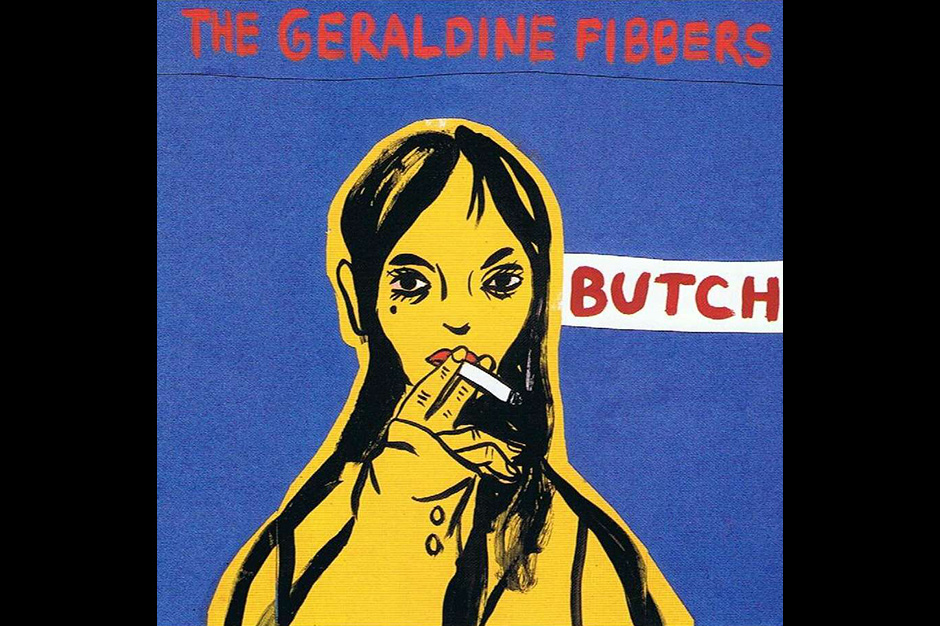 Remember that night when you were 18 and your boyfriend was still at work so you went to the bar and got wasted on Bud longnecks and some dumb band like Afghan Whigs or something was playing but you didn't even care, because you were just jumping around to the noise in your head, and when your boyfriend showed up, you kissed him and lied, "I missed you!" That's what the Geraldine Fibbers' Carla Bozulich sounds like. SARAH VOWELL
6.Daft Punk, Homework (Virgin)
6/21
"Da Funk" was damn-near ubiquitous in '97; and elsewhere on Homework, these French dips adroitly blended inward-peering drones and endomorphic disco beats. They listened to the capillary flow in your ears, and did everything they could to make it throb. If they let up on the quarter notes, they'll be running things; right now, they've got more personality than the Chemical Brothers. R.S.
7.Janet Jackson, The Velvet Rope (Virgin)
7/21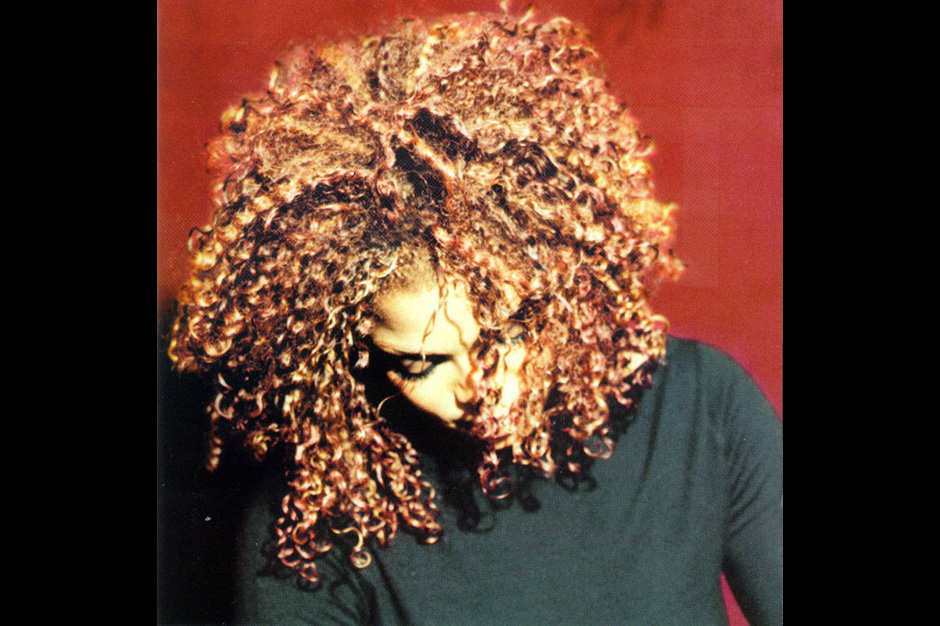 "Your coochie's gon' swell up and fall apart," Janet Jackson is cautioned mid-way through The Velvet Rope. And the plethora of bondage fantasies, same-sex encounters, and masturbatory interludes contained herein would seem to indicate that it's no longer necessary to call her Miss Jackson if you're nasty. But on an album where every salacious outburst has a complementary confession of vulnerability and loneliness, the singer's heart gets the most strenuous working over. JONATHAN BERNSTEIN
8.Various Artists, Return of the DJ Vol. II (Bomb Hip-Hop)
8/21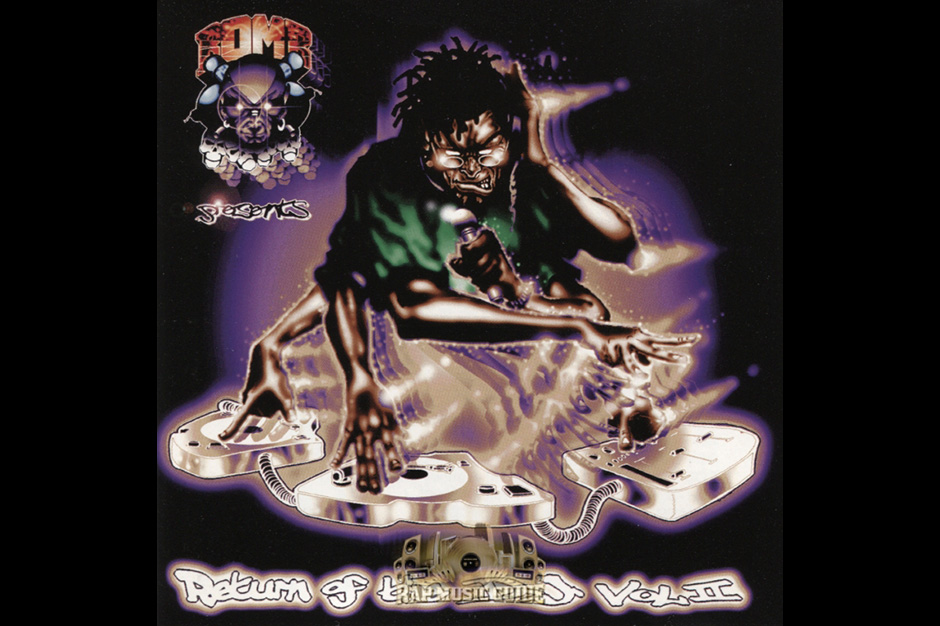 In 1997, the Technics 1200 turntable was battle-ax, porta-studio, and avant-garde, all in one. Following the U.D. heavies from '95's Vol. 1, DJs from around the world — Kid Koala, LF Peee, and others — came together to flex, scribble, and transform rare-groove and monkey chatter into new compositions for the electronica age. Chops and daring in the service of crowd-rocking experimentalism. C.N.
9.Roni Size/Reprazent, New Forms (Talkin' Loud/Mercury)
9/21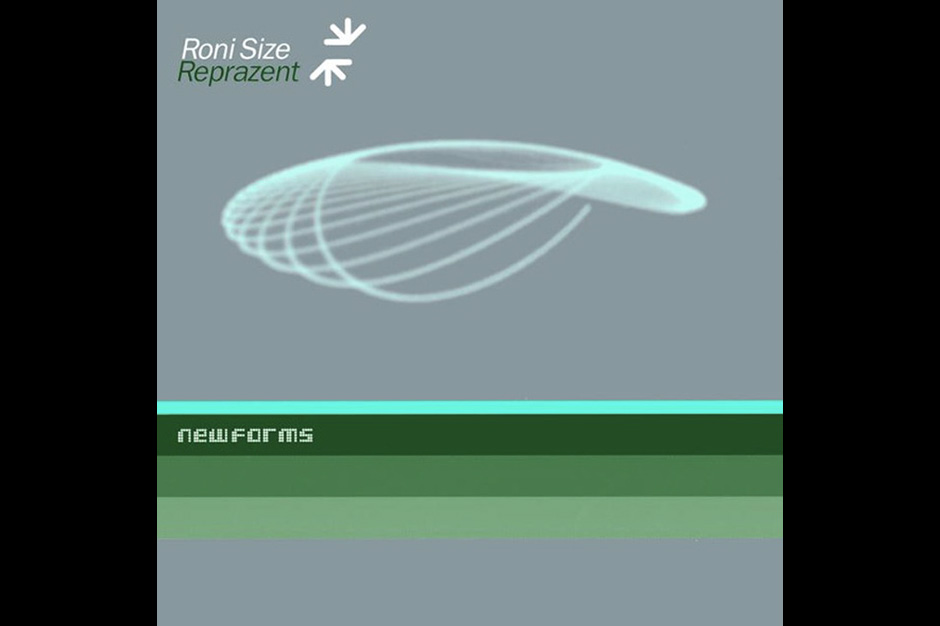 The jungle massive has a coming-out party, and it's about time. Morphing from ruffnecks to scientists over this double-album's 133 minutes, Size and his Bristol, U.K., DJ collective threw an open house of rhythm that dared to flirt with the breakbeat possibilities of pop. Its title cut — featuring Philly's queen of Afro-flow, Bahamadia — predicted a long-awaited hip-hop/drum'n'bass summit, as the cyber-R&B workouts pointed toward a brave new post-Babyface world. WILL HERMES
10.Erykah Badu, Baduizm (Universal)
10/21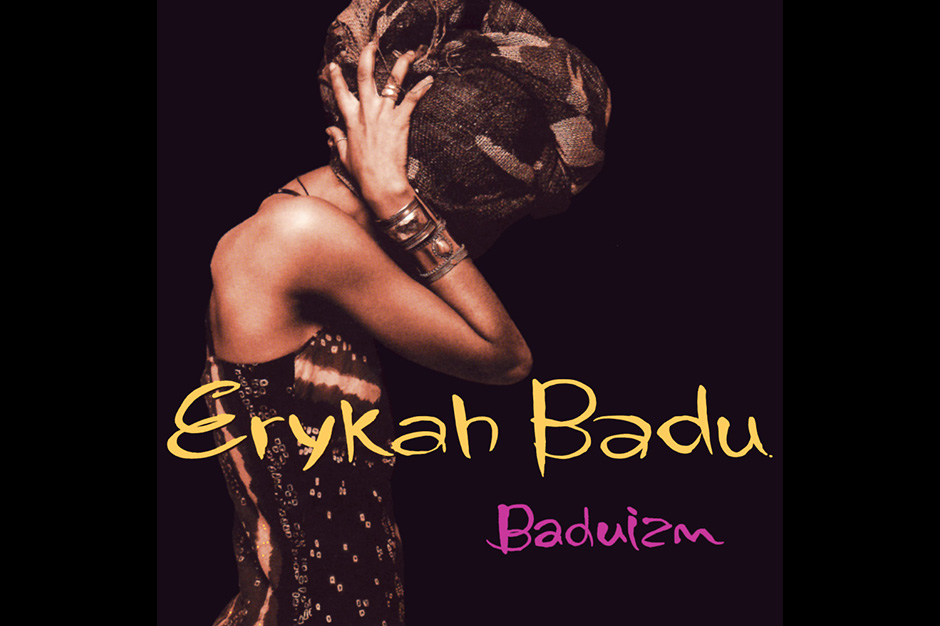 Thankfully, the Billie Holiday comparisons finally stopped, as there's a philosophical difference between peppermint tea with sandalwood incense and gin with a cigarette. The chil' known as MC Apples back in Dallas now comes "headwrapped and strapped," kneading bluesy R&B — 'way Marvin Gaye useta make it — with hip-hop. And while "Otherside of the Game" and "Next Lifetime" expressed a tactile understanding of love, "On & On" understood "revolution" in all its subtleties. KAREN R. GOOD
11.Pavement, Brighten the Corners (Matador)
11/21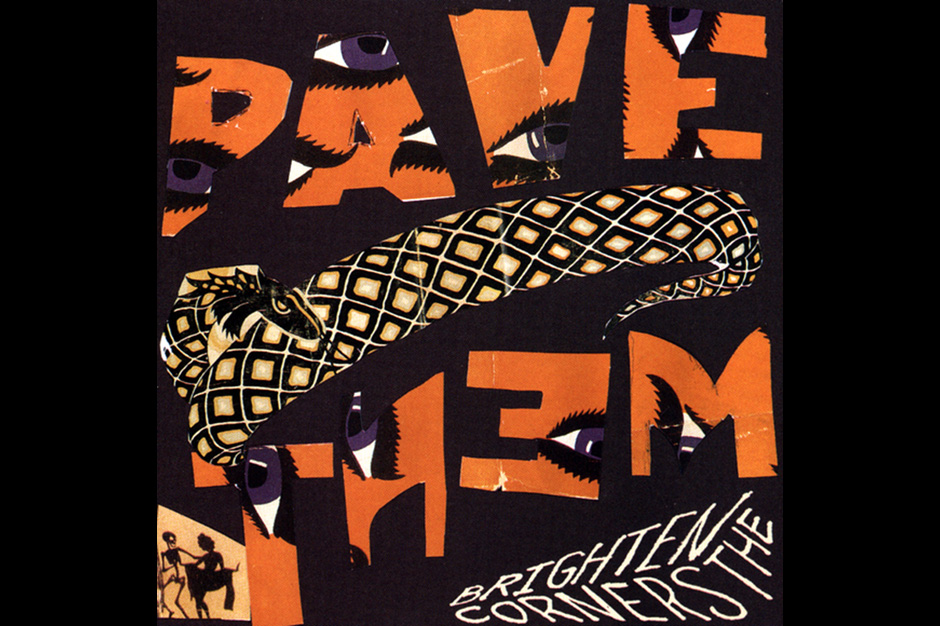 Thanking fact checkers, dissing leftist weeklies, singing words like "infrastructure" and "echelon" — how punk is that? Stephen Malkmus is David Foster Wallace with an effects pedal, mixing elegies with stoned musings, telegraphing the doubts, fears, and longings of erudite 29-year-olds. Pondering domestic partnership and the voice of Geddy Lee, Pavement's oblique poesy and golden melodies cut through alt-rock emotionalism like so much pizza dough. C.N.
12.The Chemical Brothers, Dig Your Own Hole (Astralwerks/Caroline)
12/21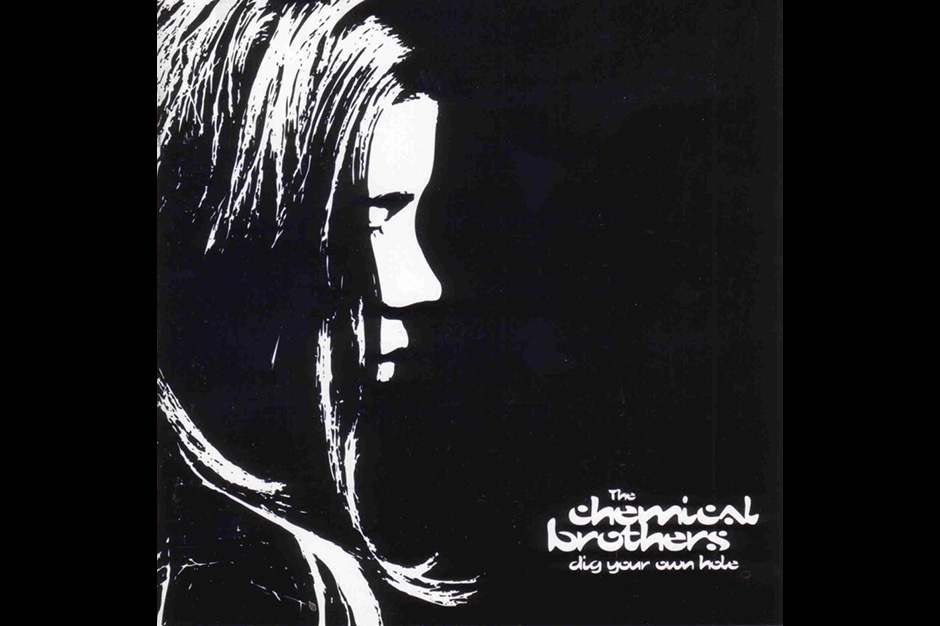 Devoutly old school and defiantly fun-loving, breakbeat hooligans Tom Rowlands and Ed Simons forgo techno futurism and block-rock their way through a party-jam précis: funky, noisy, psychedelic, poetic, and with BPMs fast enough to kick ass and slow enough to freak to. Neither rock, hip-hop, nor techno, just a flashy soundtrack tuned to 20 years wroth of oscillators and housequakes. C.N.
13.Missy "Misdemeanor" Elliott, Supa Dupa Fly (EastWest/EEG)
13/21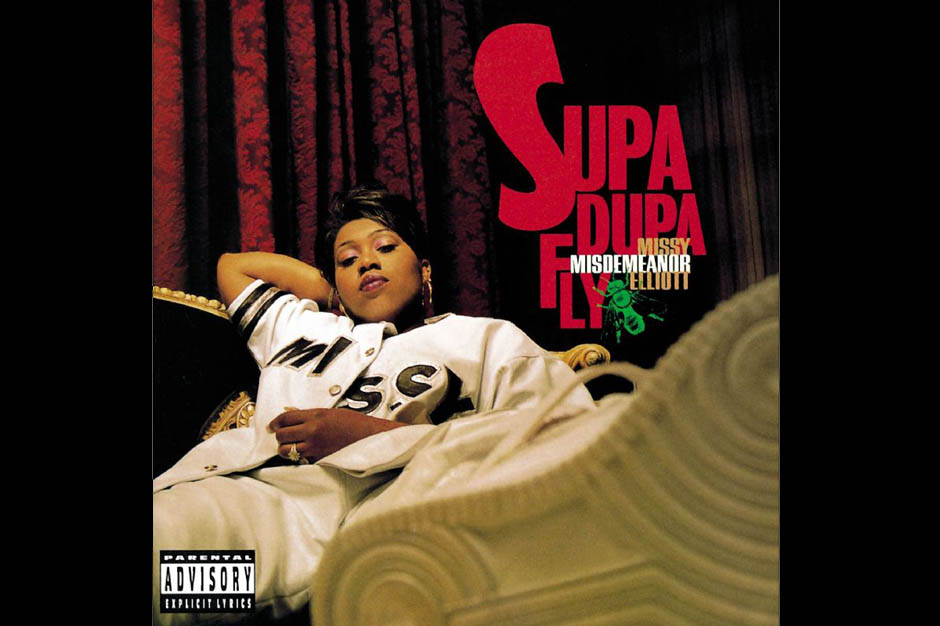 Radioland is sick with rap and R&B producers who step to the mike and then fall down, hard. But Missy is all ripping and no tripping. Supa Dupa Fly is a producer's masterpiece, making sound mean everything. Even saying "Izzy izzy ahh" or "Beep-beep / Oooh got the keys to the Jeep," she's totally deep. With coproducer Timbaland and her notably co-ed posse, Missy mixes styles by the mile. JANE DARK
14.Yo La Tengo, I Can Hear the Heart Beating as One (Matador)
14/21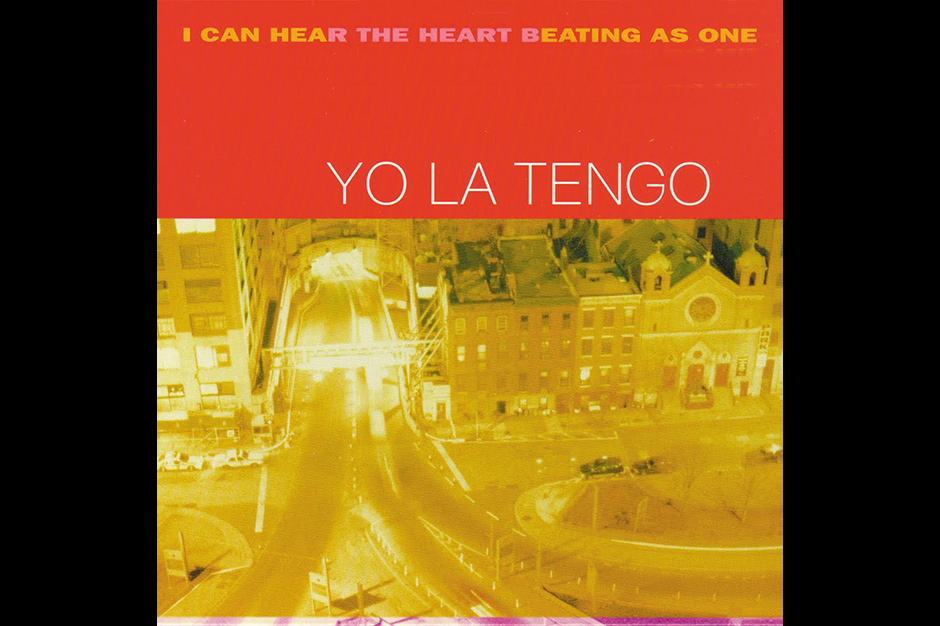 Twelve years into it, indie rock's "Cutest Couple" (Class of '85) make the most lovely and transporting record of their career. Ira Kaplan and Georgia Hubley play twanging country, trancey electro-drone, and distortion-soaked pop, suggesting a Bergman film set in a Hoboken record store: abstract and intimate, sweetly whispering, raging like a distant thunderstorm C.N.
15.The Notorious B.I.G., Life After Death (Bad Boy/Arista)
15/21
The masses knew his brilliance, which is why Christopher "Biggie" Wallace's body — laid to rest — could ride through the Brooklyn streets like Bob Marley through Kingston. Produced by mathematicians DJ Premier, RZA, and the Hitmen, Life After Death was both biblical and street, hilariously exploring the erotic on "#!*@ You Tonight." Eulogies, almost a year later: "He was committed to truth," my boy said, tired. "Ridiculous, they fucked everything up!" my girl cried. Then sighed, "Stupid motherfuckers." K.R.G.
16.Portishead, Portishead (Go! Beat/London)
16/21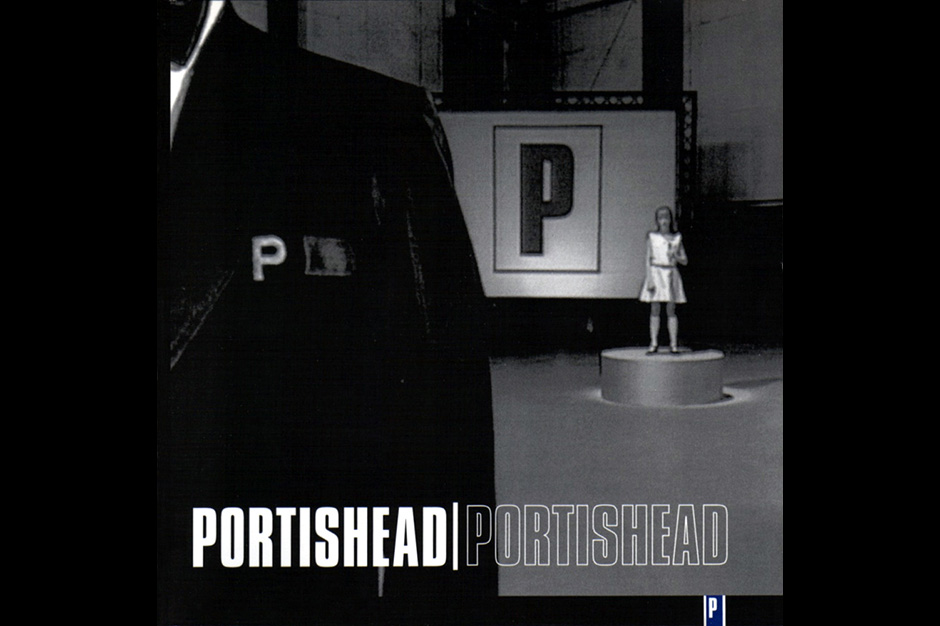 A creaky door slammed in your face and a musty rug pulled out from under your feet, Portishead winked at negative creeps who get off on their own degradation. Love was a sucker punch in this "half-lit world" of torched songs and B-movie chills, and Beth Gibbons sand like she'd taken her final hit. The most crafted record of the year — down to every scratch, outer-limits atmospheric, and noir-hop beat. S.M.
17.Bob Dylan, Time Out of Mind (Columbia)
17/21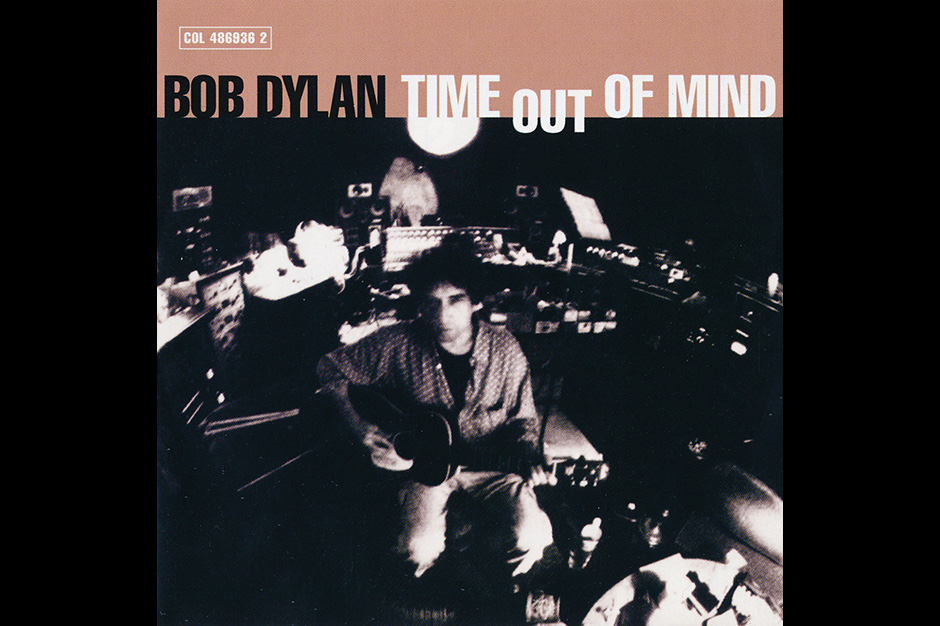 Bob Dylan's gorgeous epic was a great wide desert carved by a history so old it's called geology. Our trickster hero wore a gray hat just to keep 'em guessing which side he was on: Blues or rock? Love or hate? Youth or age? Well, none of us have a choice on that last one; death blew like the wind through every song on this album. Sometimes aging cowboys, like deserts, are at their prettiest right before the sun sets. S.V.
18.Bjork, Homogenic (Elektra)
18/21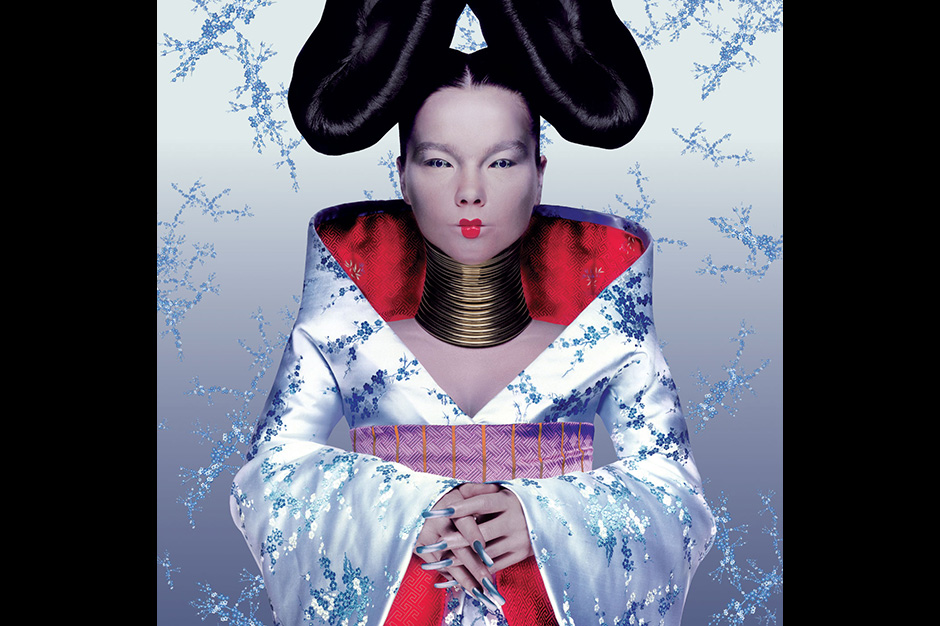 Recasting tomorrowland as techno-pagan summer camp, Björk hugged trees, kissed computers, and wondered why the world couldn't sing in perfect harmony. Then she razzed all the ex-lovers who done her wrong — after all, she ain't "no fuckin' Buddhist." Her shimmering fantasia of machine beats and acoustic strings takes its power from the collision of opposites — nature and technology, club and classical music, starry-eyed idealism and done-it-all street smarts. S.M.
19.Sleater-Kinney, Dig Me Out (Kill Rock Stars)
19/21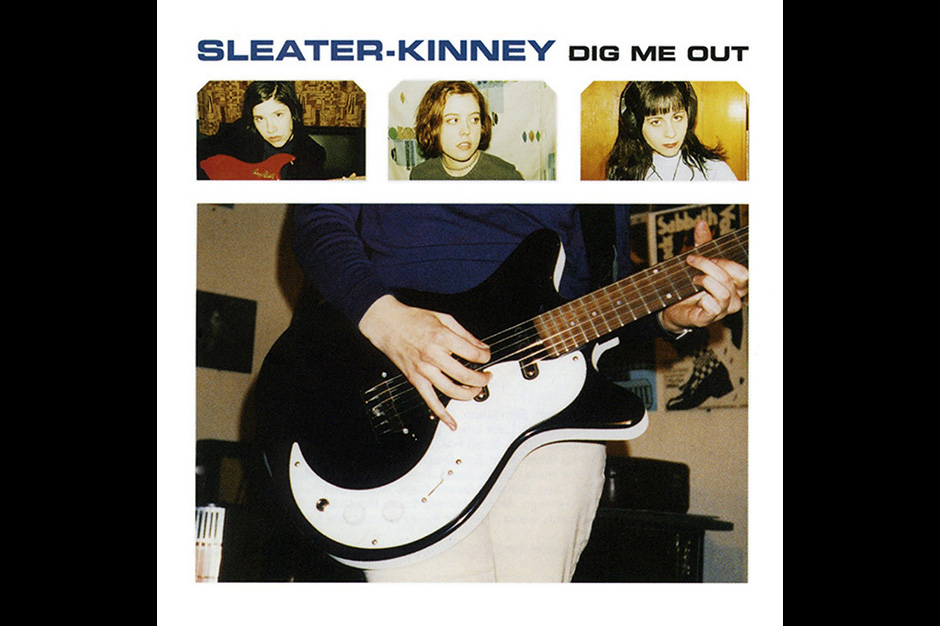 This Olympia, Washington, punk trio rocked harder than anything else in this not-very-rockin' year. But what you remember in the end is how the (very) few bits of pop-song trimmings — handclaps, girl-group choruses — absolutely chime. Singer/guitarists Corin Tucker and Carrie Brownstein referred to "the little kiddies" with wary love and no sarcasm in their hearts. And "One More Hour" was the realest lover's farewell anyone's written in ages. R.S.
20.Radiohead, OK Computer (Capitol)
20/21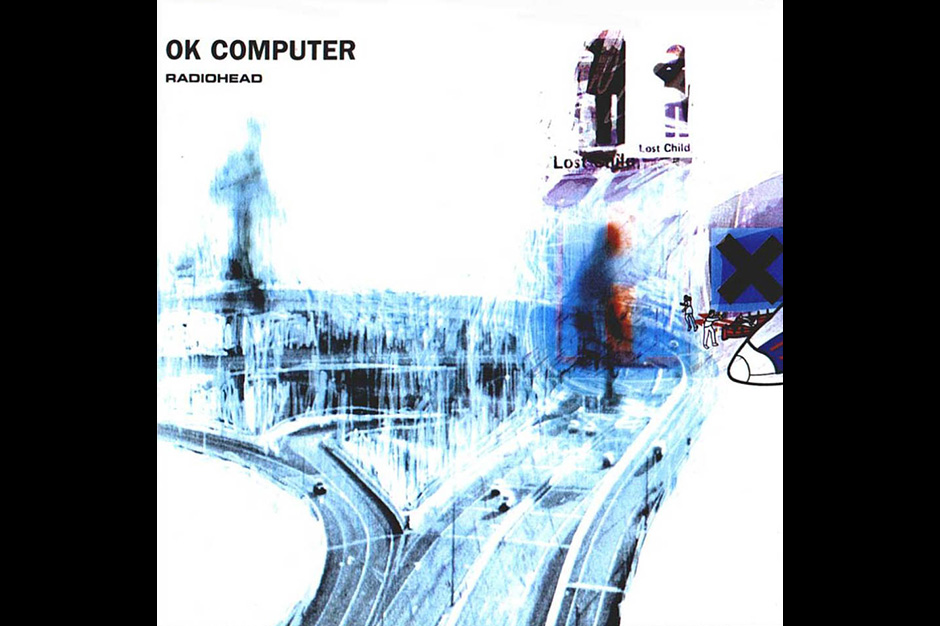 Static electricity and Spanish guitars, churchly madrigals and Blade Runner sonics all fit exquisitely into this soaring song-cycle about the fate of the soul in the digital age (or something). Thom Yorke keened his alien-boy libretto over enigmatic, portentous music that featured as many scene changes as a European art film. Proudly displaying their prog-rock ambitions, Radiohead claimed a new expanse of aural wonder in the name of the guitar band. C.N.
21.Cornershop, When I Was Born for the 7th Time (Luaka Bop/Warner Bros.)
21/21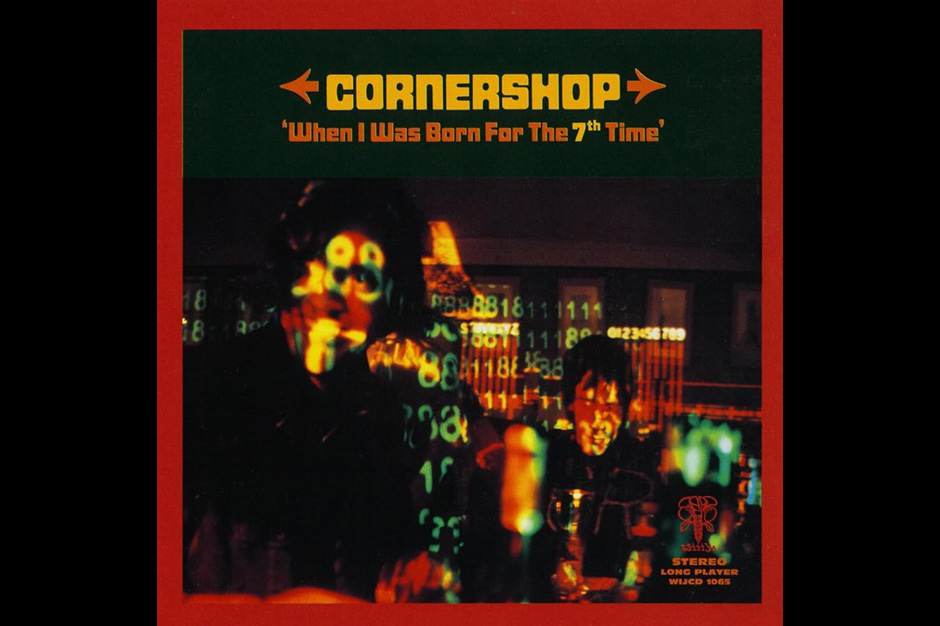 In 1996, Beck Hansen brought thrift-store pathos and irony to the pop charts. In 1997, Cornershop's Tjinder Singh opened his own thrift store and offered a richer bargain — woozy hip-hop, heart-tugging country, sitar-flute-accordion pop, and Punjabi breakbeats (or "free candy for the masses," as he put it). Too bad so few showed for the grand opening. Still, Singh griped ("IBM and Coca-Cola, muthafucka!") and grooved like a heaven-sent pop hero for angry, mongrel nerds. C.A.