The following story ran in the first-ever issue of SPIN in May 1985.
Compact discs and compact disc players are the hottest things to hit the audio market since cassette tapes and players. However, this new technology, commonly referred to as "CD," offers more than convenience. CD provides a quality of sound that far exceeds records and tapes. Compact disc digital audio technology reproduces sound with remarkable accuracy, clarity and a dynamic range up to 90db, without distortion and surface noise such as "pops" and "ticks."
CD brings the sonic refinement of state-of-the-art recording studios to the general public. The process is complex, but basically, music is translated into numbers and encoded on a disc only 4.7 inches in diameter (approximately one-third the size of a conventional 12-inch vinyl record), which is coated with a protective layer of plastic. The numbers are "read" by a laser beam in the CD player and translated back to music. There isn't any contact between the disc and the player, so feedback and distortion from the turntable and normal record wear from a stylus is eliminated.
There are other dramatic differences between compact discs and conventional records. The compact disc is played on only one side; however, that one side holds 74 minutes of information, so you can listen without interruption to an entire album.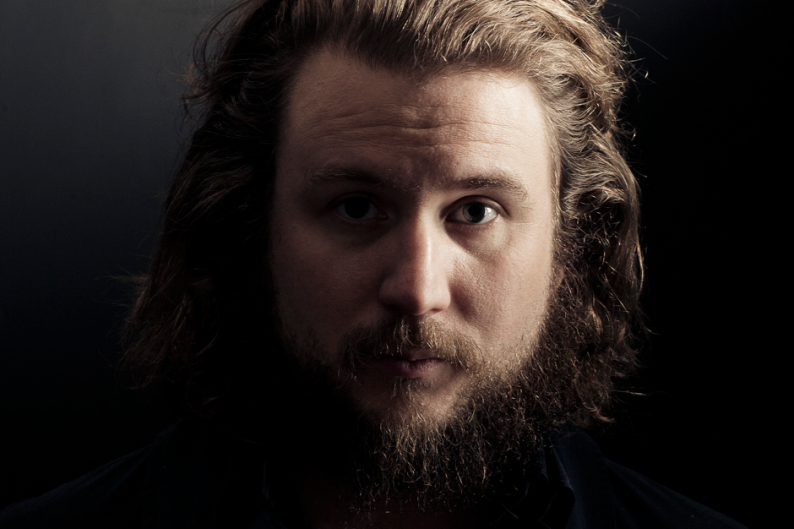 The growing popularity of CD has convinced the record companies to release more recordings in this format. More than 5,000 CD titles are scheduled for release during 1985 and 1986. However, many reissues will only be as good as the original recording. CD can eliminate record surface noise and turntable feedback, but it cannot improve the original recording. Don't expect tremendous clarity and dynamic range from an old Bob Dylan or Janis Joplin album.
However, Mobile Fidelity Sound Lab has already solved that problem. Famous for the critically acclaimed Original Master Recordings in record and cassette format, Mobile is issuing CDs using its exclusive analog-to-digital master tape transfer process, which duplicates and improves the sound of original master recording tapes.
The first Woodstock album, featuring more than three hours of live music from the legendary 1969 music festival, has been transferred directly from the original master tapes of performances by Jimi Hendrix, the Who, Jefferson Airplane, Joe Cocker, Santana, Crosby Stills Nash & Young, and others. Additionally, Woodstock ($80) is the first CD release to feature the new High Reliance (HR) surface coating, which provides greater resistance to abrasions and warpage. The HR/CDs are particularly suited for warm-weather climates and portable CD players.
Sony is in the forefront of the portable CD player market, offering the Walkman-style protable D-5 ($300), the CDX-5 ($600), an in-dash player for cars, and the CDX-R7 ($700), which is basically the CDX-5 with an AM-FM radio. But the real action is in the home player market. During 1983 and 1984, approximately 400,000 CD players were sold in the United States, and sales for 1985 are expected to exceed 500,000 units. Since prices decrease as sales volume increases, that is great news for the consumer. Prices for home CD players now range from as low as $199 to more than $1,000.
Sony was the first manufacturer to market a home CD unit to the general public; the CDP-111 is presently its top-of-the-line. But NEC, Yamaha, Denon, Carver, and Technics are now the leaders in CD players for the home. As with most things, not all CD players are equal—the quality of sound varies according to model and manufacturer. On some, the music can sound harsh, edgy, and two-dimensional, lacking depth and detail. However, some manufacturers have addressed those problems. NEC's CD-705E ($995) has been cited for superior sonic performance by numerous audio publications. NEC is also offering the lower-priced CD-607E ($599). Both units feature digital filtration to enhance sound reproduction. Unlike conventional CD players that use analog filtration, which can cause phase distortion by cutting high frequencies too sharply, the NEC CD players digitally remove unnecessary information without the chopping effect, producing cleaner, smoother sound.
Another NEC improvement is in the switching devices used to separate signals into left and right channels. While conventional CD players place rather slow-operating switches in the signal path, which can diminish sound quality, NEC CD players use a high-speed switching circuit that bypasses the signal path, resulting in less high-frequency distortion and, again, smoother, clearer sound.
Many of the features of the NEC CD-705E have been incorporated into the CD-607E. These include the option to play up to 15 tracks in any preselected order, ultra high-speed track-to-track access, a search feature for instant access to next or previous tracks or any designated track, a repeat function, and multi-mode time display that shows total playing time of program tracks, elapsed time of the track in play, remaining playing time of the track in play, elapsed time from the beginning of the disc, and remaining playing time of the disc.
The Carver CD player ($650), with the Carver Digital Time Lens, is the first player built to address the problems of bright, hot, harsh midrange sounds and lack of ambience and spatial detail, which are characteristic of most compact discs currently available. The Carver player corrects the ratio of left-to-right channel information and restores the octave-to- octave balance of the original recording. Most compact discs carry 33 percent less ambience information than normal records. That reduction in three-dimensional imaging and other acoustic factors diminishes the realism of the recorded music. Bob Carver's Digital Time Lens restores the original balance created by the musician and recording engineer.
The Carver CD player features a random memory selector that allows programming of selections in any desired order; track search that provides quick access to any track; and high-speed scanning that provides almost instant access to specific passages. The Carver Digital Time Lens is available as a separate component for those who own other players.
The Technics line from Panasonic is going after both the home and professional markets. Technics SL-P50 ($4,000) is designed to meet the needs of radio stations and audio professionals. Needless to say, technical specs are incredible: dynamic range of more than 96db, ruler-flat frequency response, and no wow or flutter. A graphic fluorescent display shows the location of each track on the disc, the location where disc play will begin, and the current location of the pickup. A start location display indicates the track number, index number, time (in minutes and seconds), and frame number that the operator selects via a keyboard. The actual start location can be made by three methods: by numeric pads, with a search dial, or with an automatic music detection system, which is accurate to 13.3 milliseconds (just slightly more than 1/100th of a second). These are just a few of its features.
Technics is attacking the home market with the SL-P3, ($600), the SL-P2 ($500), and the SL-P1 ($400). The SL-P3 features a multi-function wireless remote control with 15-track random programming, repeat function, auto pause, auto cue, and volume output level control with LED level indicator. Programming, volume, scanning, and repeat functions can be adjusted with the wireless control. Forward and reverse search keys operate at high and low speeds and provide cueing sounds. The auto music scan allows listeners to preview the first few seconds of each track.
A unique feature of the SL-P3 is a large fluorescent display with 15-bar horizontal "shorthand" graphics that visually chart the tracks. The display also shows the track number, index number, and both total and remaining time, in minutes and seconds.
The SL-P3 is equipped with a headphone jack that has a separate volume control and an automatic play timer. The SL-P2 has most of the features of the P3, including wireless remote control. The SL-P1 does not offer wireless remote. Remember, the sound from a CD varies from player to player. Moreover, it is important that the dynamic range of CD is accurately transmitted through a preamplifier to your speakers. There is no reason to expect great sound if cheap, inefficient wiring is used to connect components. Monster Cable Products of San Francisco has developed Interlink CD interconnecting cables ($50 per 1-meter pair) that will significantly improve the sound of any CD player, the cables are manufactured to compensate for the transient and phase distortions in the filtering. The sonic improvements are impressive. The sound is more coherent, bass is tighter, and the musical highs and lows are more precisely reproduced. Monster Cable is so confident about Interlink CD that it is offering a complete money-back guarantee if you return the product within 30 days. Monster Cable also manufactures quality speaker cables.
CD is here to stay, and you can expext more improvement in the technology. The next generation of home players will play both music and video discs. Both Pioneer and Teac plan to begin marketing combo players ($1,200) during 1985. Sony and Sanyo have demonstrated combo players at the Japan Audio Fair but haven't decided to market them in the U.S. Digital CD is a quantum leap ahead of previous recording and playback methods. Are you ready for the experience?