10 of the Most Underrated Rock Songs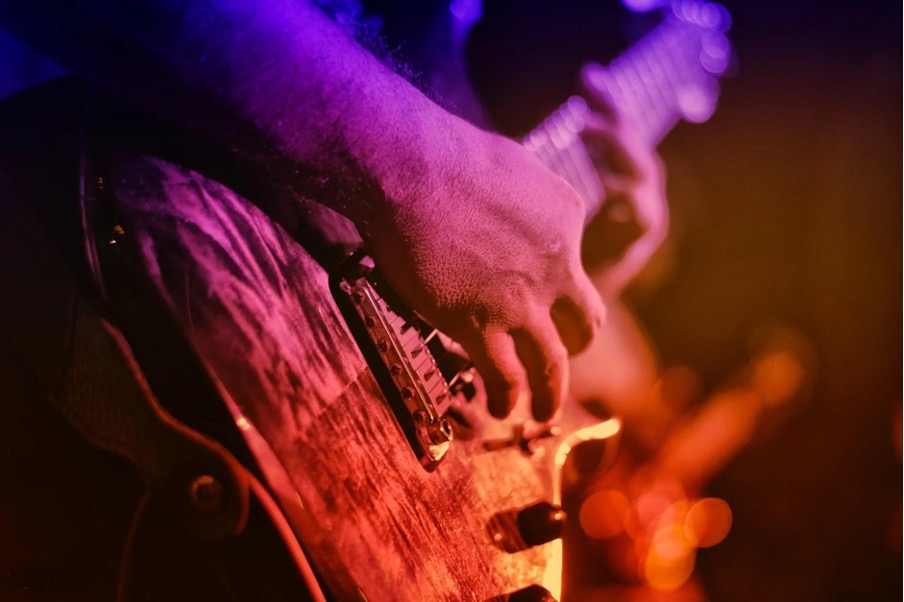 More love is needed for these tunes. They didn't get enough airplay on the radio. Some admirers have either forgotten about them or are unaware that they exist. Even some of the most famous wins are forgotten. However, some tunes are as good as, if not better than, more well-known songs. While iconic rock classics continue to be played on the radio decades after their initial success, other songs are equally good but never receive the respect they deserve. Some songs are written and published by rock legends, legendary bands, and performers who already have several top-charting hits, but not all their songs are successful.
Of course, not all classic rock fans agree on some of these hidden jewels lurking beneath lost LPs, but to each their own. Still, it doesn't hurt to broaden your classic rock music horizons by listening to the ten songs on the list and deciding for yourself whether these underappreciated tracks deserved a chance to shine.
Old Brown Shoe by The Beatles

– During his time with The Beatles, George Harrison's songwriting ability was often underappreciated. Although he wrote excellent songs, he was never accorded the same recognition as John Lennon and Paul McCartney. Some would argue that he wasn't given nearly enough chances to achieve his full potential while with the Beatles. It's a masterpiece, and we have no idea why so few people are aware of it or listen to it regularly. It's one of George Harrison's best-known compositions, and his solo is pure musical bliss.

Bolivian Ragamuffin by Aerosmith

– Sadly, Bolivian Ragamuffin was written and recorded on the album Rock In A Hard Place after Joe Perry and Brad Whitford had left Aerosmith (although temporarily). That's when Jimmy Crespo and Rick Dufay stepped in for them and recorded this underappreciated hard rocker. It starts with a powerful guitar riff that is both aggressive and classic. Bolivian Ragamuffin's lyrics are the most difficult to interpret among Aerosmith songs, adding to the song's melodic complexity. It has sparked intense controversy among fans over the years as they try to comprehend Steven Tyler's rap-like scatting of the undecipherable phrases.

The Final Countdown by Europe

– It's a synth riff, but it's still a great one. This Swedish band also charted with Carrie in the 1980s, and this song was all over MTV during the hair-metal era. But it doesn't feature on many anthem lists, so I decided to include it on mine.

Travelin Band by Creedence Clearwater Revival

– Creedence Clearwater Revival maintained their rock and roll heart when the 1960s began to take a more psychedelic turn. Hits like Proud Mary and Up Around the Bend encapsulated the pure spirit of rock and roll at a time when the rest of the world was on acid. Even though they've been labelled as a singles band, the band's deep cuts can stand their own. Travelin Band is CCR at its most raw, with frontman John Fogerty screaming his brains out over a bluesy romp, taken from their hit album Cosmo's Factory.
Sucker Train Blues by Velvet Revolver – The concept of supergroups in hard rock has always been a bit convoluted. While it makes sense for a band of rock stars to create beautiful music, things frequently spiral out of control and become more about the money than the music itself. When a band like Velvet Revolver came together, though, the heights were nothing short of stratospheric. On paper, combining Guns N Roses' glam rock stylings with Scott Weiland's alternative feel may appear to be an odd match, but Sucker Train Blues established this band as one of the finest supergroups of all time.

Summer 68 by Pink Floyd

– It's an underappreciated track from the criminally underappreciated Atom Heart Mother album from 1970. When Rick Wright composed and delivered this song, he cemented his place in rock history — if anything, it persuaded people that Pink Floyd was definitely from another world. The opening sequence is flawless. The lyrics essentially depict going on tour and encountering groupies along the way. It should easily rank among Pink Floyd's best songs, thanks to its funky chorus and delightfully unique vocal harmonies, as well as the highly fantastic solo breaks. However, it gets lost in the mix, which is crazy considering how good it sounds.
Rollin' and Tumblin' by Cream – Rollin' and Tumblin' is a popular song that many famous musicians have covered. The most excellent part about Cream's rendition of a delta blues classic, which is sometimes neglected in favour of their more significant songs, is that it's a powerful rock song built around the harmonica. Cream put together a rousing rendition of Rollin' and Tumblin', complete with an excellent heavy harmonica break. Not only does Jack Bruce play his harmonica to his heart's content, but he also sings lead vocals. While the cover single isn't for every rock fan, it does provide a unique auditory experience.
Spirit of Radio by Rush – Indeed, the prophets' words are written on the studio walls. The more obvious choice would be Tom Sawyer, their biggest hit, but this one came out a year earlier… and I prefer it. Freewill from the same album is also good, but this one fits the criteria of an anthem more.
Anything She Does by Genesis – Invisible Touch has a bad reputation as the album on which the band completely sold out, yet several of the album's tracks contradict this. Anything She Does appears to be a true love ballad about a man hooked up on a girl at first glance. However, Collins adds a grim twist to the storey by pointing out that this man is yearning after a pin-up beauty he saw in a magazine, rather than having a relationship with someone in particular.
Innervision by System of a Down – People prefer to view the album as a rush job rather than a full-fledged artistic statement because it was released after several tracks were leaked ahead of time. Songs like Innervision, on the other hand, are among the best the band has ever written. In contrast to Toxicity's more ethereal tones, this track amps up the intensity with Daron Malakian's off-kilter down-tuned chords and great use of dynamic changes.