The White Soulboy Invasion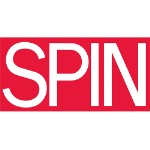 SPIN Staff
// August 28, 2009
Credit:
Introduction to the White Soul Trend
1 of 9
SPIN takes a closer look at the new crop of would-be Justins -- click through our gallery to hear tracks by 7 trendsetters. By Charles Aaron.
Did it feel historic to you? I speak of "Cry Me a River"—the perfectly stage-managed rhythmic storm of Justin Timberlake's faux-Michael Jackson coo, Timbaland's heart-monitor beat drama, and the tabloid-deadly lyrical subtext (take that, Britney, you bee-yaatch!). Released during the Christmas season of 2002, it confirmed Timberlake as a bonafide solo superstar, but more importantly, as an R&B/soul artiste. Plus, Timbo's endorsement (and JT's further collabos with the Neptunes and Clipse) gave the Disney homie a hip-hop hall pass that put *NSYNC permanently in the rearview.
Even more significantly, it sowed the seeds of a phenomenon—the white soulboy sidekick—that's finally reaching critical mass in 2009, as a rented limo full of fair-haired talents make their JT play this summer and fall with releases of varying quality and hype. More commercially viable and less artistically problematic than the whiteboy rap sidekick, which became a nagging cliché after Dr. Dre's successful Eminem roll-out—Timbaland/Bubba Sparxxx, Wu-Tang Clan/Remedy, Three Six Mafia/Lil Wyte, DJ Drama/Asher Roth, etc.—the white soulboy sidekicksuavely serves at the pleasure of a rapper or hip-hop producer or producer with hip-hop credibility. As a result, the hip-hopper reaches a more "mainstream" (read: teen girl) demo, the soul dude seems like less of a pussy (kidding!), and everybody seems vaguely more relevant (whatever that means). Perhaps more importantly, it's the latest step in the evolution of (mostly) African-American hip-hop impresarios as the gatekeepers of cutting-edge pop. Here's a sampling of some of the recent sidekicks to roll up the sleeves on their '80s dinner jackets, tip their fedoras, and wail.
*Special props to OG white soulboy Bobby Caldwell, whose beyond-beatific "Open Your Eyes" was sampled by J Dilla on Common's 2000 hit "The Light," and Dido, whose feature on Eminem's "Stan," also in 2000, was an even more influential white sidekick moment. Also, a shout-out to the founders of Desco and Daptone Records, who did more to make soul cool again than any whiteys alive.