Wavves: Behind the Scenes with SPIN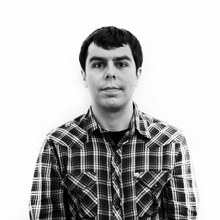 Ken Bachor
// November 10, 2010
Credit:
Smokin', Drinkin,' Stayin' Up All Night
1 of 13
The bar fights and public meltdowns. The copious amounts of weed and booze. And, most important, the raucous live sets featuring the band's kick-ass album King of the Beach. When Wavves come to town, things get interesting.
So, when the trio -- frontman Nathan Williams (left, above), drummer Jacob Cooper (formerly of The Mae Shi, not pictured), and bassist Stephen Pope (formerly of Jay Reatard's band, not pictured) -- descended on Austin, TX's Fun Fun Fun Fest last weekend, we knew cool things would happen... some of them illegal.
And sure enough, among the 200 digital photos the guys sent us Monday morning were shots of rolled joints and wasted pizza parties, a backstage hang with Williams' galpal Bethany Consentino of Best Coast, and, of course, "Weird Al" Yankovic.
Thank us now for editing out the pics of Williams' bare ass.
Photo: Williams (left) hangs with his longtime merch guy, Robbie Butler (center), and Andrew Burr from Woven Bones.