T.I., B.o.B., Mary J. Blige Live in NYC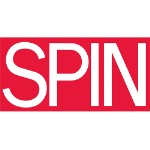 SPIN Staff
// August 17, 2010
Credit:
B.o.B. (Left) and T.I
1 of 11
T.I. returned to the stage Monday night for the first time since finishing a year-long prison sentence for felony gun charges, and the Atlanta rapper's friends showed up to help him celebrate: B.o.B., Mary J. Blige, Swizz Beatz, Keri Hilson, Cam'ron, and others joined T.I. onstage at a swanky private party at New York City's Capitale venue.
T.I. kicked off the two-hour gig -- presented by AXE -- with "I'm Back," the opening track off his new album, King Uncaged (out September 28), then stripped down to a white beater and red Anaheim Angels hat (one of several costume changes), and led one hell of a welcome back ceremony.
With a five-piece backing band, he performed hits like "Rubber Band Man," "24s," "Ride Wit Me," and "U Don't Know Me." He invited rappers Cam'ron, Vado, and Maino onstage, and another ATL native, B.o.B., joined for "On Top of the World" and "Bet I Bust," his collabo with Tip. He then stayed for a mini set of his own, crooning radio hits "Nothing On You" and "Airplanes."
The surprises didn't stop there: Hip-hop queen Mary J. Blige strutted onstage for "Don't Forget Me" and "Good Love"; Swizz Beatz joined for "Fancy," "Bring Em Out," and "Swing Your Rag"; and Keri Hilson sang on "Got Your Back."
T.I. -- bouncing and swerving with diamond studded dog tags dangling from his neck -- spit other hits "Live Your Life" and "Swagga Like Us," while a pumped crowd drank from an open bar and ate appetizers (the bacon-wrapped asparagus was excellent). He even gave a shout out to another rapper with incarceration issues: Lil Wayne. "I appreciate all the love y'all showed me," T.I. said of his prison stint. "But there's still people behind that wall, with the same struggles every day. Give it up one time for my ni**a Lil Wayne."
The performance is just one part of T.I.'s multi-media return. The rapper -- who was released from a Georgia prison to a halfway house in March -- is also promoting a new movie, Takers (out August 24), which co-stars Matt Dillon, Hayden Christensen, and Chris Brown. —William Goodman