In the Studio with Telekinesis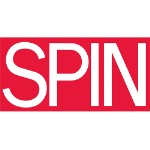 SPIN Staff
// August 3, 2010
Credit:
Chris Walla & Michael Benjamin Lerner
1 of 10
The 2009 self-titled debut from Telekinesis, aka Michael Benjamin Lerner, was one of SPIN.com's faves of the year, a bubbly collection of punchy power pop, mixed with a few sweet ballads.
Lerner just wrapped sessions for the follow-up (expected by early 2011) in Portland, Oregon, with Death Cab for Cutie's Chris Walla producing -- he handled the first album, too. The 23-year-old sent SPIN.com some of his favorite photos from the studio, and talked about making his second record.
"This is Chris Walla and I," says Lerner. "He produced and engineered this record. We had the most amazing time making this album. He is absolutely one of the most talented and fearless people I have the pleasure to know. I feel so incredibly lucky to be able to make records with him."
Compiled by Peter Gaston