SPIN's 25 Best Summer 2012 Tours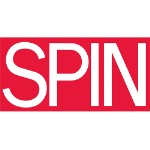 SPIN Staff
// June 7, 2012
Credit:
Ethan Miller/Getty Images for Clear Channel; Chad Kamenshine
Summer Is Ready When You Are
1 of 27
The steamiest season fires a variety of musical desires and needs. Artists wanna soak up the roar of a crowd (especially at oversize outdoor festivals where they can still feel like rock-star giants) and refine their performances of material both old and new; plus, lacking record sales and label support, there's another, perhaps more urgent imperative — keeping the enterprise afloat, often en masse (via mega- and mini-festivals, multiple bills, reunion tours). Fans, full of wet hot anticipation and facing bone-dry economic reality, have to pick their spots to cut loose and enjoy the bounty. So, instead of simply rounding up the usual, big-name suspects, we've decided to be slightly more selective this year, and try to make "best" mean "this could be awesome" and not just "this is inevitable."
So, you won't find justifications here for the Beach Boys' ghoulish, never-ending surf-slog (though their new album, That's Why God Made the Radio ain't godawful at all), or Roger Waters' insistence on banging our heads against The Wall until we just give him our wallets, or the ongoing Springsteen-athon, or Billy Corgan's latest, unnecessarily combative reboot of Smashing Pumpkins, or Aerosmith's cash-in on Steven Tyler's American Idol buffoonery, or Van Halen's well-it's-better-than-anyone-could've-predicted victory lap, or Coldplay's endless, inoffensive odyssey, or Linkin Park's smoothly humming model of angsty corporate efficiency, or Dave Matthews and Phish's eternal reminder that, like the Grateful Dead, they won't stop until everybody ends up comatose on a hammock in some Yasgur's Acres Retirement Community.
So, we're taking some liberties, and suggesting stuff that feels a tad fresher, or at least doesn't reek of BENGAY and alimony payments. The party starts here (and ends whenever Labor Day smacks us senseless). Enjoy!
Beach House, Nicki Minaj, RHCP, and more: Summer is ready when you are.