Raphael Saadiq: Up Close with SPIN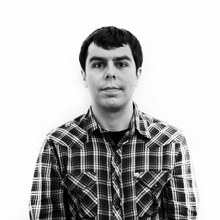 Ken Bachor
// January 27, 2011
Credit:
Portrait of a Soul Singer
1 of 9
Raphael Saadiq's life is dedicated to soul and R&B music. The 44-year-old crooner started playing bass at age six, joined Prince's Parade tour at 18, and sang lead in multi-platinum pop group Tony! Toni! Toné! in the mid-'90s. On March 22, he will release his fifth solo album, Stone Rollin'.
Last Thursday he previewed the LP by playing a six-song set for an intimate crowd of 50 fans at the Clift Hotel in his hometown of San Francisco. Saadiq and his five-piece backing band ripped through new tracks "Heart Attack," "Just Don't," "Movin' Down the Line," "Stone Rollin'," "Daydreams," and the album's first single, "Radio." Their sound was a fusion of funk, R&B, soul, and early-rock'n'roll, as much a nod to Chuck Berry as to Stevie Wonder and Sly Stone.
SPIN's Misha Vladimirskiy photographed Saadiq's set, and captured the singer during some candid moments at soundcheck and after the show. Check out eight photos in the gallery below, then, on the final slide, watch a video of Saadiq exploring New Orleans' rich musical history and working with the Roots of Music Program, which brings music education to under-funded local schools.