Public Image Ltd: First Gig in 18 Years!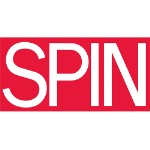 SPIN Staff
// April 14, 2010
Credit:
We're Back!
1 of 7
Tuesday night at Los Angeles' Club Nokia, John Lydon (a.k.a. Sex Pistols singer Johnny Rotten) revived his post-punk band Public Image Ltd. for their first U.S. show in 18 years.
But, now in their mid-50s, did Lydon, drummer Bruce Smith, guitarist Lu Edmonds (formerly of the Damned), and multi-instrumentalist Scott Firth still have the raucous spunk of their earlier years… or was the gig merely a stroll-through-the-motions reunion?
Without a doubt, the former. Simply put: The show kicked ass.
From the set's opening number -- the band's biggest hit, 1983's "This Is Not A Love Song" -- PiL held a firm grasp on the audience's attention with Lydon's spasmodic dancing and monstrous bursts of scream-singing. The band played old songs like "Rise," "Death Disco," and Flowers of Romance."
Edmonds slashed his way through the riff-heavy songs as Firth unleashed hard-hitting basslines on tracks like "Sun" and "Warrior."
PiL exuded a sincere joy, which translated to the sold-out crowd of 2,300 fans -- both young music lovers and old school rockers -- who danced and moshed, eager to act out the punk days of the past.
Coachella fans take note: PiL's performance Friday night at 11:20 PM at the Outdoor Theatre is not to be missed. -- NICHOLAS BOWDEN
Browse more exclusive photos of the show here. >>
Set List:
"This is Not a Love Song"
"Poptones"
"Length"
"Albatross"
"Death Disco"
"Flowers of Romance"
"Psychopath"
"Warrior"
"USLS 1"
"Disappointed"
"Religion"
"Bags""Chant""Memories"
"Public Image"
Encore:
"Sun"
"Rise"
"Open Up