Photographer Guy Aroch's Best of the Fest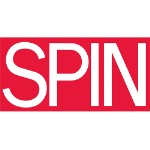 SPIN Staff
// August 25, 2010
Credit:
Arcade Fire and more!
1 of 15
Photographer Guy Aroch has traveled the world shooting major fashion spreads and ad campaigns for the likes of Vogue, GQ, Victoria's Secret, H&M, and many more, including several previous assignments for SPIN.
But the Paris, London, and New York-based shooter had never been to a music festival like Lollapalooza before heading to Chicago for the sold-out event earlier this month.
Says SPIN photo director Michelle Egiziano: "Guy is one of the most genuine, creative, and thoughtful photographers working today. Unlike many contemporary fashion photographers, he fearlessly embraces shooting portraiture, scenes, and in this case live music.
"Guy's signature photographic style makes you feel like you stumbled on a secret romantic photo album from the way-back machine—cloudy edges, random flares, curled up corners—and gives his subjects a sentimental context and quiet drama. And makes them intimate, so fiery and intimate."
Here, Aroch shares his best shots with SPIN.com, and talks about the Lollapalooza scene, from the stage to backstage and beyond.