NYC Fashion Week: Metric, Patti Smith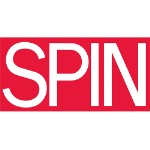 SPIN Staff
// February 12, 2010
Credit:
Metric Singer Emily Haines
1 of 11
Metric and Patti Smith kicked of New York Fashion Week Thursday night with an exclusive concert and party at Milk Studios, thrown by clothing company LnA. Models, designers, and fashionable scenesters packed the West Manhattan venue to take in sets from both artists, as well as enjoy Arizona beverages and mourn fashion icon Alexander McQueen, who died Thursday.
SPIN photog Kyle Dean Reinford, who took all the pics in this gallery, reports that Patti Smith performed five tracks, including a cover of the Ronettes' "Be My Little Baby," spat at the cameras (including his), and interacted with her biggest fans by hooting and hollering from the edge of the stage. At the end of her set, she delivered a touching tribute to McQueen, then broke all the strings off her guitarist Lenny Kaye's axe.
Metric then ripped through six songs, including five from their latest album, the SPIN-approved Fantasies -- "Twilight Galaxy," "Help I'm Alive," "Gold Guns Girls," "Gimme Sympathy," and "Sick Muse." Singer Emily Haines kept the energy high, high-fiving members of the crowd throughout the show.
Continue on to see photos from the event.