New Found Glory Play Secret Hometown Gig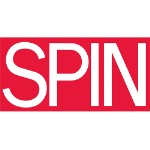 SPIN Staff
// October 20, 2009
Credit:
"My Friends Over You"!
1 of 11
New Found Glory have a soft spot for their fans -- especially those from their hometown of Coral Springs, Florida.
Last week, the pop-punk lifers announced via Twitter that they would play a private gig that night at their local rehearsal space. Hundreds of fans flocked to the band's tiny room at Solid Sound Studios, some lining the block more than two hours before show time. The set list for the 16-song, 80-minute show -- a warm-up for an upcoming tour behind the band's March release, Not Without a Fight -- was based solely on the crowd's requests, including hits like "My Friends Over You," "Hit Or Miss," and "Don't Let Her Pull You Down."
Inside the practice space, it was HOT -- the temp exceeded 95 degrees, and the crowd was sweating up a storm. In desperate need of a breather outside, Cyrus Bolooki jokingly asked if anyone in the crowd knew how to play drums. Fan Nash Nardone immediately came toward the stage and said he knew "Dressed to Kill" -- and he was handed the sticks. He slammed the skins in perfect time while Cyrus took a much-needed break. Rock!
To see more from the secret concert, check out our photos.
New Found Glory setlist:
Vegas
3rd and Long
2's & 3's
All Downhill From Here
It Never Snows In Florida
Don't Let Her Pull You Down
Black and Blue
Understatement
Hold My Hand
The Story So Far
Boy Crazy
No Reason Why
Hit or Miss
Dressed To Kill
Something I Call Personality
My Friends Over You