Metallica: Three Decades of Metal Mayhem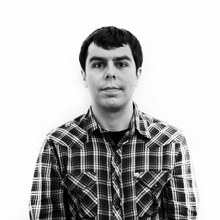 Ken Bachor
// December 3, 2010
Credit:
Ross Halfin, From "The Ultimate Metallica," published by Chronicle Books, 2010
An inside look from photographer Ross Halfin
1 of 14
Ross Halfin didn't discover Metallica — the band discovered him. In 1984, the famed rock photographer, who documented the U.K. punk scene in the 1970s and later helped launch Kerrang! magazine, was trailing Queensryche when he got an order from Metallica's manager: "Stop being an asshole and go and shoot my new band."
Since that fateful day — when Halfin showed up at guitarist James Hetfield and drummer Lars Ulrich's humble shared house in El Cerrito, CA — the photog has trailed the metal stars, from their early beginnings playing scrappy, run-down clubs to headlining slots at major festivals around the globe.
The Ultimate Metallica: Photographs by Ross Halfin documents the time Halfin has spent with the band. And while he hasn't always been on good terms with the guys — he went on "sabbatical" at certain points — no photographer has had such unfettered access to metal's biggest band.
As Ulrich notes in the book's foreward, "When I notice [Halfin] lurking around the stage and I have a momentary awareness of his presence, it just doesn't seem like he does all that much. But of course, as all great masters of their domain, he has his thing down. Way down. And his thing is being not only in the right place at the right time, but at the right angle, with the right perspective, the right line of site, etc. That's why he is an enigma to me. Because I often can't correlate the results with such effortlessness."START THE PHOTO GALLERY >>>