Revolution #1: Maya Rudolph and the Roots Cover Prince in Brooklyn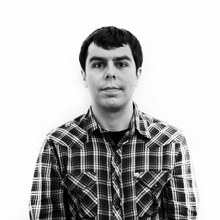 Ken Bachor
// September 21, 2012
DELIRIOUS
1 of 11
"I kind of feel like going to bed," Maya Rudolph deadpanned midway through her rendition of Prince's "Controversy" at Brooklyn Bowl last night. "Oh well, I guess I'll stay up and DANCE MY FUCKING ASS OFF!" Between her zealous delivery and a look on her face that could melt a little red corvette — not to mention a swag costume (steel-studded trench coat, three-inch heels, single black lace glove — she seemed to be doing one of the impressions that made her a breakout star on Saturday Night Live. As it turns out, she was singing alongside jazz singer-songwriter (and college friend) Gretchen Lieberum and backed by the Roots on a full night of the best Prince karaoke in history.
The ensemble recently joined forces for the first time, apparently for the hell of it, performing a hilarious rave-up of Tipper Gore's favorite Purple Raindrop, "Darling Nikki," on Late Night With Jimmy Fallon. Then, seeing the potential, they booked last night's show and practiced for about 15 hours. And although there were a few moments of nervous, Fallon-on-SNL-style laughter at forgetting lyrics here and there (hey, at least they got the "ho-ho-ho-ho" parts in "Irresistible Bitch"), they'd assembled an tight, impressive array of hits ("Purple Rain," Let's Work"), deep cuts ("Lady Cab Driver," "Something in the Water (Does Not Compute)") and even some B-sides (they opened with "17 Days"!). All of the songs came from Prince's early '80s winning streak (Dirty Mind, Controversy, 1999 and Purple Rain) and, in a way, actually was more of a tribute to the Revolution. ?uestlove even wore one of those black-and-white Helvetica shirts that said: Prince&Wendy&Lisa&Bobby&Brownie&Fink. It was loving, tongue-in-cheek, and at times a little corny — but if anything was clear, everyone on stage was a loyal subject of His Purple Majesty's.
Throughout the evening, Rudolph and Lieberum perfectly gesticulated Prince's lyrics, performing the sorts of routines teenagers do to songs in in front of their bedroom mirrors, full of pointing, mugging, undulating, etc. (It should be said, Rudolph turned 12 the year Purple Rain came out.) And, better yet, when they remembered the words, the pair's singing was pitch perfect, hitting the high notes and screechy notes alike, no doubt an inherited trait for Rudolph, whose mother was Minnie "Loving You" Riperton. The highlight was when they pulled out all stops for Purple Rain's "The Beautiful Ones." After trading off verses, the pair outstretched their arms for the song's melodramatic "paint a perfect picture" quasi-rapped monologue, and after Rudolph nailed the stars-high note for the word "loooose" and squeaky "babybabybabybaby" part, they seemed to lose all control…literally. Both singers fell to their knees, writhing in pseudo-sexual agony until they collapsed. When done, they stood back up, and Rudolph, like adding the punchline to a skit, curtsied politely.
It's hard to be funny and earnest, but somehow the pair found the sweet spot between paying homage and just having fun with the material (something Prince himself does just as much onstage). Of course, it helped that the Roots can play beat-perfect renditions of anything: When the group interpolated "Irresistible Bitch" into "Head," the band members perfectly replicated the song's false start. At the end of "Nikki" (and its four minutes worth of groping, shaking and booty-quaking), the singers perfectly replicated the song's a capella, Twin Peaks-y reversed, harmonized vocals. A night of huge Prince fans all around, they were joined by a few audience members, who knew every "nya nya" of the backmasking by heart. KORY GROW
Setlist:

"17 Days"

"Controversy"

"Dirty Mind"

"When You Were Mine"

"The Beautiful Ones"

"Something in the Water (Does Not Compute)"

"Let's Work"

"Lady Cab Driver"


"Head"/"Irresistible Bitch"

"Darling Nikki"

"Purple Rain"
'SNL' alum and Jimmy Fallon's house band tackle the Purple One's greatest hits at special show: a full report and photos.