Lost Photos of the Rolling Stones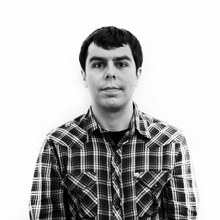 Ken Bachor
// November 24, 2010
Credit:
© 2269 Productions Inc. / Courtesy of NFAgallery.com
America welcomes England's new hitmakers
1 of 15
It's hard to believe there was a time when the Rolling Stones weren't the world's biggest rock 'n' roll band. But when the fresh-faced group arrived in the United States in 1964, they were almost completely unknown to American audiences. They had released only one single: a cover of Buddy Holly's "Not Fade Away," with the Lennon-McCartney penned track "I Wanna Be Your Man" as a B-side. Over the next two years, however, the Stones rose to become pop's biggest new band — the racy, sexually charged counterpart to the squeaky-clean Beatles.
The group's tour manager, Bob Bonis, was there to document their ascent, snapping over 2,700 candid photographs of the guys goofing off in the studio, swigging beers by the pool, or dozing off in a hotel room in front of the telly. Those pictures have never been seen — until now. The new book The Lost Rolling Stones Photographs: The Bob Bonis Archive, 1964-1966 features many of these rare images, plus a foreword by drummer Charlie Watts. (Historian Larry Marion also wrote and researched the book.)
"We were happy to have him take photographs," writes Watts. "More than forty years after they were taken, seeing ourselves recording at Chess Studios, or rehearsing for The T.A.M.I. show, brings back so many fond memories."