'Lost': The 12 Best Musical Moments Ever!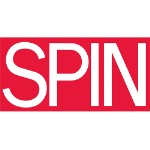 SPIN Staff
// January 29, 2010
Credit:
Rock Together, Die Alone
1 of 14
The castaways on ABC's Lost have one more season of getting beat up, kidnapped, shot at, dragged underground by smoke monsters, catapulted through time-space, and vaporized by nuclear bombs. But through all of their trials on the mysterious island, there's been a soundtrack -- and, like everything on Lost, there's often a deeper meaning to the music.
Here, SPIN's Peter Gaston -- an avid Lostie -- reveals the best musical moments from the series' first five seasons.
Season 6 premieres Tuesday, February 2, at 9 P.M. EST on ABC.
CLICK HERE FOR THE FIRST MUSICAL MOMENT >>
WARNING: This article definitely contains spoilers for viewers who haven't seen all five seasons of Lost.
Special thanks to Lostpedia and have-dog.com for loads of supporting details.