Lil Wayne Returns to the Stage with Drake!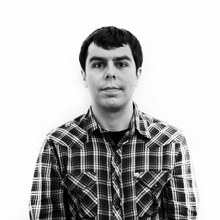 Ken Bachor
// November 8, 2010
Credit:
Graeme Flegenheimer
Free at Last!
1 of 8
Lil Wayne is back! The New Orleans-bred rapper returned to the stage Saturday night for the first time since his release from prison.
Weezy joined his protégé Drake in Las Vegas for the final show of Drake's "Light Dreams and Nightmares Tour." Weezy stepped onstage shirtless in black jeans, white sneakers, and a black hat, looking fit from eight months of prison workouts. He rapped on one song, Drake's "Miss Me," tweaking his lyrics to mirror his life: "I was gone 'til November, but I didn't trip 'cause I know he was gonna get 'em."
Wayne also told fans how happy he is to be out of prison: "I'm back, It feels good to be back.... I'm fresh home from my vacation and ain't nothing, nothing, nothing like home."
SPIN was in the photo pit at the gig -- see seven awesome pics of Lil Wayne and Drake in action in Sin City!