Inside Motion City Soundtrack's Festival!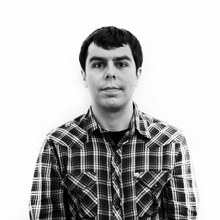 Ken Bachor
// December 20, 2010
Homecoming Blowout
1 of 14
To close out a banner year in which their major label debut, My Dinosaur Life, opened at a career-high No. 15 on the Billboard charts, Minneapolis rock vets Motion City Soundtrack threw a hometown blowout concert, inviting their favorite artists to join the party.
Last weekend, the band hosted and performed at the first-ever Popsickle Festival -- curated by frontman Justin Pierre. "I basically paid a bunch of money to see all of my favorite bands live," he tells SPIN.com.
Among his picks to play at the city's long-standing nightspot First Avenue: established acts like Minus the Bear and Foxy Shazam, as well as up-and-coming bands like Chicago's Gold Motel and Minneapolis acts like Take Cover, Gospel Gossip, and Now, Now (formerly Now, Now Every Children).
Here, see SPIN contributor Joe Lemke's exclusive photos from MCS' Popsickle Fest, along with Pierre's reflections on the bands he loves.