Inside Girl Talk's Hometown Blowout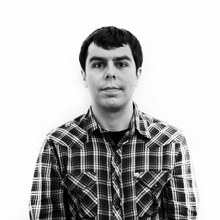 Ken Bachor
// December 9, 2010
Credit:
Mashup King Reigns in PGH
1 of 15
There's no place like home — and no one knows that better than mashup king Girl Talk, aka Gregg Gillis.
After playing hundreds of wild shows across the globe over the past four years, Gillis is back with a new album, All Day, and is preparing for a massive U.S. tour in early 2011. And what better to place to kick off the ceremonies than at home in Pittsburgh?
Last weekend, Gillis played two blowout gigs in the Steel City, his first U.S. shows behind the album and his first hometown appearance in over a year. "I really wanted these performances to top anything I've ever done here," Gillis tells SPIN.
It was a wild weekend in Pittsburgh — and Gillis documented his big hometown blowout for SPIN.
Here, browse 14 exclusive photos taken by Gillis and his entourage, from backstage parties to Gillis' messy home work station.