Hard Fest: M.I.A., Die Antwoord, Sleigh Bells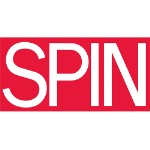 SPIN Staff
// July 26, 2010
Credit:
M.I.A. Performs at New York City's Hard Fest
1 of 12
Sri Lankan-born provocateur M.I.A. picked all the bands for Hard Fest, a full-day event at New York City's Governors Island on Saturday that was put together by her record label, N.E.E.T.: Performing were South African rap troupe Die Antwoord, Brooklyn electro-rock duo Sleigh Bells, Baltimore rapper Rye Rye, and others. And while 10,000 concertgoers turned up on the 172-acre island off Manhattan's southern tip to see the show, M.I.A. had two staunch opponents: the sound guy and the weather.
M.I.A. experienced continual sound problems throughout her headlining set, which overwhelmed her rapping and turned her music murky. She addressed the issues via Twitteron Sunday: "money doesnt buy u shit! i thought more money means bettersound guys in america///! i was wrong, the higher u go, they turn ulower! … That still didn't stop us! It's bigger then that!... f**ktechnology! Even the stage broke + parts of it fell off in the storm."
Then 50 minutes into her performance, a doomsday deluge of thunder and lightning caused the fest's officials to pull the plug for fear of onstage electrocution.
Even if the sound suffered, M.I.A.'s performance offered plenty to look at: a small army of onstage extras wearing burkas and brandishing power drills; a group of girls pulled from the front row to dance during "Bamboo Banga." The star also toasted her hype man's birthday, poured booze into the crowd during "Teqkilla," and even spit on a photographer.
The rest of Hard Fest's lineup helped make the ferry ride across the East River worth it. Rye Rye, one of the highlights, sounded like she was cut from the same cloth as M.I.A., her mentor, boasting kaleidoscopic rhythms and a vibrant vocal delivery to match.
Sleigh Bells' stack of Marshall amps were put to good use by guitarist Derek Miller's metal riffs, as school teacher-turned-indie-wildwoman Alexis Krauss pounced around onstage, belting out the possessed teen-pop vocals of their excellent debut album Treats.
Die Antwoord, possibly the most buzzed act at Hard Fest, proved that while they might look like a South African version of an Ali G sketch, when it came to putting on a show, they didn't disappoint. Their rhymes were smutty frat-boy fodder, their clothes were covered in childlike doodling, rapper Yo-Landi sounded like she had helium in her voice, and main man Ninja hurled himself into the pit in his Dark Side Of The Moon boxers. Now that's entertainment. -- Hardeep Phull